Rate Now
Share Your Experience
Have you seen Dr. Manuel Sainz De La Pena?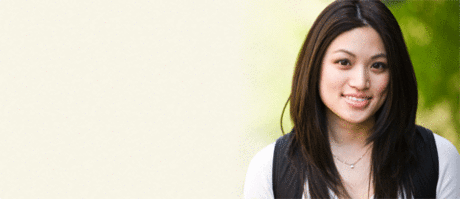 Birth Control
Get the facts about birth control so you can decide which type is right for you.
24 Ratings with 9 Comments
5.0 Rating
February 10th, 2015
The best Doctor I have had in a long time
1.0 Rating
November 17th, 2013
Dr ok, practice sucks!!!!! Be bbbbb
Dr Sainz de la Pena was a decent enough dr. He helped me manage my thyroid disease while pregnant, however, once I became a "typical" case, no longer needing specialized special care, he pawned me off to his NP without my knowledge or consent. I saw her once, she kept on leaving in the middle of my visit to run out and ask him questions. I told the office scheduler that I want to see the dr next time, not the assistant. I went back 3 months later for a follow up. Here's what happened... My appointment was scheduled for 3pm. At 4:00 I got called back to take my blood pressure and such. His Nurse,Cedric, told me that e didn't have my blood test results. I told him they were done 2 weeks ago. "Oh, we must have misplaced them". WHAT!!!!!!!! How the heck do you misplace blood test results!?!?!? I waited around another 30 minutes for them to call quest and have new results faxed. It has now been 90 minutes and I still haven't seen the dr! At that point I got up and left. I need to now find a new endocrinologist which sucks, but I'm over the incompetence of this office!
1.0 Rating
July 29th, 2013
Disgusted!!!!!!!!
Disgusted!!!! Dr. Sainz de la Pena seems to be a very good dr. However, his office staff sucks!!!!!!!! They are incompetent, lazy and rude! I have a thyroid malfunction which apparently after dr s diagnosed it (not really, I went to him and explained my condition to him), he then decided to pass me off to his pa without my consent. I went to make a follow up appt and found out he was no longer my dr. My next issue is his assistant. Unfortunately this nurse/assistant also works with the pa. He looses paperwork, mixes up blood samples and refuses to inform the patient of their medical history, even though it is your right as a patient to be informed of your condition and prognosis and treatment. This nurse also once tried to draw my blood without wearing gloves, and tried to get me to sign a waver to allow him to draw my blood. I now go to quest and have my lab results faxed to the office. I can deal with dr s passing me off to his pa without telling me, and I can deal with the pa as she appears to be very competent. What I can't deal with is his nurse and office staff.
2.3 Rating
January 31st, 2013
5.0 Rating
October 11th, 2012
wait times
Dr. Sainz de la Pena is thoughtful, accurate and businesslike. He has been a great guide through my period of thyroid malfunction. Separate appointments for lab tests at his office are a problem, because the wait times for labs are very long.I also think his office workers could act a little more friendly and caring. they seem to be too businesslike or uninterested.
1.0 Rating
September 19th, 2012
Do not see this Doctor
3.7 Rating
August 10th, 2012
Very difficult to get an appointment they should make some necessary changes.
5.0 Rating
February 21st, 2011
Excellent Diagnostician and Endocrinologist!
Dr. Sainz de la Pena is thorough and precise. He does not mince words but tells me (the patient) what I need to know. He does not waste my time and is appologetic if I had to wait even a few minutes past the appointment time. I highly recomend this endocrinologist for anything within this specialty. I am diabetic which he has managed very well.
1.0 Rating
August 11th, 2008
Incompetence or laziness?
I have to say this is, hands down, the worst experience I've ever had with an endocrinology practice. Dr. Sainz is not thorough (i.e. does not mention diet or exercise during a diabetes follow up visit). His nurses are never available and if you leave them a message about an action item (like faxing a prescription to your pharmacy or faxing medical records to a new doctor), they will not return the call and most likely it won't get done. If you fax anything to his nurses, chances are it will get lost in a stack of papers. The nurses who do the blood work are inexperienced and rude and so aloof as to mix your blood work with someone else's (somehow they detected hepatitis in my blood, and then during my next visit it's gone, it's a miracle!). Trust me, if you care about your time, money, sanity, or health, go to a different clinic.
1.0 Rating
July 9th, 2017
1.0 Rating
July 9th, 2017
4.0 Rating
May 11th, 2017