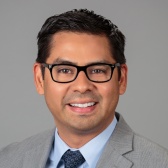 Pain Medicine, Anesthesiologist
9 years of experience
Accepting new patients
Brought to you by
Patient Reviews
Overall Rating:

Total Ratings

25

Total Reviews

10
Ratings

| | |
| --- | --- |
| 5 stars | |
| 4 stars | |
| 3 stars | |
| 2 stars | |
| 1 star | |

| | |
| --- | --- |
| Ease of Appointment: | |
| Promptness: | |
| Courteous Staff: | |
| Accurate Diagnosis: | |

| | |
| --- | --- |
| Bedside Manner: | |
| Spends Time with Me: | |
| Follows Up After Visit: | |
| Average Wait: | 11 minutes |

| | |
| --- | --- |
| Ease of Appointment: | |
| Promptness: | |
| Courteous Staff: | |
| Accurate Diagnosis: | |

| | |
| --- | --- |
| Bedside Manner: | |
| Spends Time with Me: | |
| Follows Up After Visit: | |
| Average Wait: | 11 minutes |
Write a Review
by LaSandra on
Apr 21st, 2015
I have had back problems for a while and Dr. Ybarra has been very helpful with providing me solutions to get my life back. I am not there yet but I am confident with his help I will have a better quality of life real soon. The staff is also awesome I have spoken with a lady named Ruby several times and she is always so helpful and kind . The rest of the staff is also remarkable I am not used to people in the front being as great as the doctor. I would recommend this provider to anyone who values the doctor patient relationship
Very nice doctor. And staff was very informative and helpful. Would highly recommend.
I highly recommend Dr. Ybarra for pain management. He has a wonderful bedside manner. He listened to my concerns regarding getting injections in my spine and assured me of the risks involved. He made me feel very comfortable going forward. I am now pain free and have my quality of life back. And on a side note his staff were so courteous and medically informative of my condition. Thank you doctor.
Very compassionate doctor. Very nice staff.
by Shirley C on
Jun 13th, 2014
He really helped by lower back and leg...And seems to be a very caring and knowledgeable doctor.
I had just fired the Pain Specialist I had seen in the past and needed a new one right away. Even though I was a new patient, his office accommodated me in every way I needed. I had my first visit with Dr Ybarra the day after Christmas and it could not have gone any better. I was very impressed with him. It quickly became obvious that he is very caring and puts his patients needs first. He explained everything to me, completed the procedure in a timely manner and now my back pain is gone. I will not hesitate to go back to him if I need to again and can recommend him.
by Kyle C. on
Mar 27th, 2013
I have had lower back pain for nearly 20 years. While in the military I sustained an injury causing me to have back surgery. Dr Ybarra has seen me the past year and the technique he uses provides me the best management relief and the least amount of discomfort to me. I would strongly recommend Dr Ybarra.
by Amanda Rodriguez on
Jan 23rd, 2013
Dr Ybarra is a very considerate person. I like the fact that he goes through all possible treatments before taking a drastic option. He listens to your concern, has test done if needed and then presents a plan that's appropriate for your complaints/discomforts. Also the phone number is wrong on this page, the correct number is 210-690-0777
But Dr. Ybarra is an amazing listener and does a great job at explaining options. He offers great suggestions and then allows the patient to make an informed decision about treatment options. I would recommend him to anyone!
The best pain doctor in town. He took his time answering all of my questions, great bedside manner and his office staff is very dependable!!! I would recommend him to all of my friends and familly in need of some pain releif.