Rate Now
Share Your Experience
Have you seen Dr. Marc Citron?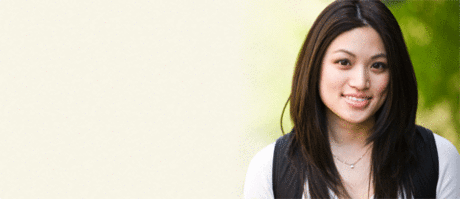 Birth Control
Get the facts about birth control so you can decide which type is right for you.
Quality Rating
Highly Satisfied
57 Ratings with 16 Comments
5.0 Rating
February 27th, 2017
1.0 Rating
February 23rd, 2017
was being seeing by the doctor for f/u to breast cancer. for 2 1/2 yrs he watched my bldwk increasing without finding out why so yes i now have to see a great md to follow me for my breast and colon cancer history what kind of oncologist watches the warning signs keep rising. well it wasnt his body dont let it be yours
1.0 Rating
October 13th, 2016
TERRIBLE DOCTOR
WENT TO DR CITRON WITH BREAST CANCER AND HE WATCHED MY CEA LEVELS RISE FOR A YEAR AND 1/2 AND DID NOTHING. I SAW MY PRIMARY MD AND HAD A COLONOSCOPY DONE=COLON CANCER. THE OFFICE STATED HE IS ONLY RESPONSIBLE FOR THE CANCER YOU CAME IN ORIGINALLY FOR. WHAT DO YOU THINK? ACCEPTABLE? HAD TO HAVE A COLON RESECTION SURGERY VERY ARRIGANT
1.0 Rating
March 14th, 2015
Seriously, all these glowing reviews? I found Dr. Citron to be cold, clinical and mediocre at best. I saw him two times; he seemed distant and uninterested both times. I felt like he was more interested in going through his checklists than actually listening to you. If you want someone that is going to sit down with you, really listen to your needs, go elsewhere. Don't expect ANYTHING like interest, involvement, or engagement.
1.0 Rating
February 3rd, 2015
I tried to make an appt with Dr. Citron and I cannot comment about him but I can tell you his staff feels they can offer medical opinions about my breast cancer, including telling me I waited to long after surgery to begin treatment. I was referred to him by my doctor who told me if I have any problem getting appt. I should let them know (know each other personally) - however even with explaining to the staff - they had no empathy - would not work with me and quite frankly they were quite rude - to me - a person diagnosed with breast cancer and in need of some understanding. I'm giving one star because i have to in order to submit review.
5.0 Rating
April 4th, 2013
Caring and wonderful doctor
I went to see Dr. Citron after lumpectomy and radiation treatments for my early stage breast cancer to consult about medication. After reviewing all my records, he told me that if I agree, he will send my biopsy from lumpectomy to re-do the testing to get another opinion. The hospital where I had my lumpectomy concluded that there are cancer cells in one of my two sentinel lymph nodes. Dr. Citron did not think those are cancer cells and he cared enough to insist on re-testing by another lab. Well, it turned out he is correct, those were not cancer cells and thus spared me the necessity of taking cancer medication. I am extremely grateful to Dr. Citron for his knowledge and experience, and most of all his caring attitude.
5.0 Rating
May 3rd, 2012
I am currenty under Dr. Citron's care for recurrence of breast cancer. I am receiving chemotherapy. I can truly say from the bottom of my heart that Dr. Citron is the most amazing doctor. Not only do I trust him completely because he is top notch, but he is caring and kind and extremely knowledgeable. This is going to sound strange but sometime feel like I am on vacation when I go for chemo, the staff is amazing, the atmosphere is happy and either Dr. Citron or Dr. Jain takes the time bring lunch to the patients. I adore Dr. Citron and his staff. I also have to say the Desiree Grogan, the PA is also amazing. She is extremely intelligent and has always taken the time to speak to me and my husband, and to answer any questions we have. She is also sweet and beautiful. I feel truly blessed and grateful to have found such an amazing team. The front desk staff are also amazing and my sincerest thanks to the nurses Marlin, Terri, Lisa and Suzanne.
5.0 Rating
August 23rd, 2011
Dr Marc Citron, is one of the most caring doctors that my wife and I have even been to. He took care of my wife for her breast cancer and was so compassionate and caring it was almost too good to be true. He is a real gentleman with a great bed side mannor not to mention tops in his field. All doctors should treat their patients as Dr Citron does!
5.0 Rating
August 12th, 2011
Very caring at a very difficult time
Dr. Citron treated my wife after her mastectomy. We were both badly spoiled by the wonderful care that at she received at Columbia University Medical Center and her doctor there had recommended Dr. Citron. He was very patient and empathetic to our circumstances and his prescribed course of chemotherapy matched what she had been told by another recommended oncologist.His staff was just as nice and while nobody goes for chemotherapy by choice, the staff made the visits as pleasant as they could possibly be under these circumstances. Dr. Citron and his associate even took turns serving lunch to patients who were there at the lunch hour. He is one of kind and truly a keeper.
5.0 Rating
July 25th, 2011
Jill Levy, CEO JS Levy Associates, LLC
Dr. Citron was nominated by me and was accepted as a "GOLD DOC" by the Arnold P. Gold Foundation. Exphasizing humanism and caring by doctors, Dr. Citron exemplified their mission.I have been his patient since 1987 when we didn;t know as much. I entered a clinical trial under his watch and can only say that he was an extraordinary human being and professional. He us my "go to" doc for advice for my family and myself.
5.0 Rating
May 21st, 2011
You could not aqsk for a better doctor when you have been diagnosed with breast cancer. All I can say is he saved my life and I am grateful. There are no words to express how happy I am that I found him. Compassionate, caring doctor with tremendous kindness and his expertise in beating breast cancer make him a great doctor.
5.0 Rating
November 23rd, 2009
Dr. Citron and his entire staff were absolutely wonderful. Cannot say enough nice things about each and everyone of them. Going through cancer and chemo is devastating but Dr. Citron and his staff made it bearable. So much kindness and compassion, I don't know if I could have made it through without them.
Nearby Doctors

Dr. Marc Citron is similar to the following 3 Doctors near New Hyde Park, NY.