Rate Now
Share Your Experience
Have you seen Dr. Marc Darrow?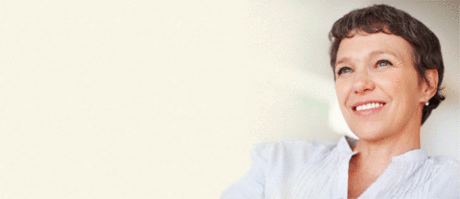 Fibromyalgia
Get the facts about fibromyalgia, including the symptoms and conditions that may be related to it.
Quality Rating
Highly Satisfied
122 Ratings with 31 Comments
5.0 Rating
August 9th, 2017
Knee Problem
I have been dealing with a knee which started a about 3 years ago It seemed when talking to others that iI would need knee replacement surgery. I heard many times about Dr Darrow's treatment 0n 99.5 FM radio and opted to try his treatment.and at o this point it has turned out great 95% corrected and still improving.
1.0 Rating
May 31st, 2017
I received numerous injections from Dr. Darrow to treat damaged cartilage in my left knee. The injections did absolutely nothing to help or alleviate pain. In fact when I moved on to other stem cell providers they were aghast that Dr. Darrow was injecting such small amounts of stem cells. He typically obtained 10-13 cc of cells from each hip puncture. The other practitioners stated that there absolutely no research articles available that recommend injecting such small quantities. Each bone marrow aspiration puts a patient at risk for infection and bone instability at the aspiration site, so why take such a small amount of bone marrow? Most stem cell practitioners take 150-200 cc of bone marrow with each aspiration. That is 10 times the amount that Dr. Darrow aspirates. I don't recommend Dr. Darrow's method. It certainly did nothing for me except to cost me a lot of money!!
5.0 Rating
January 31st, 2017
Suffered from Sciatic pain
I have suffered from sciatic pain for so many years and had tried so many different treatments such as orthopedic doctors, neurologist, chiropractors, massages and prolotherapy from different doctor, but nothing really helped me in a long term basis. Two years ago I visited Dr. Darrows clinic for consultation, he recommended PRP for my condition, I had several PRP injections but after the 7th treatment I was pain free. Since my last treatment in 2015 I have been walking up to 2 miles 4 or 5 times a week and doing my stretching exercises everyday without any excruciating pain I used to have. I highly recommend the PRP treatment for those suffering from sciatica, it was such a wonderful blessing for me to be free from excruciating pain and being able to walk for 2 miles when I could hardly walk 2 blocks before the treatment RC from Santa Monica
5.0 Rating
June 10th, 2016
a True Healer, offering options other than surgery.
Very personable with a mission to heal!!! He treats his staff and patients, with respect and interest. He is a no guff kind of guy. I went to an open house affair he was having. I was having trouble with knee pain from a fall. He examined me that night, and correctly diagnosed my trouble, no charge just true compasion. My knee healed as he said. I went back for his Ideal Protein weight loss program with excellent long term results..
5.0 Rating
March 16th, 2013
Right Hand knuckle Pain Prolotherapy Success Story
In 2008 I was suffering from severe knuckle pain in my left hand for over three years. I tried cortisone injections but they did not last, so I considered knuckle replacement. that is until I heard of Prolotherapy on the radio and received treatment from Dr Darrow. After just two treatments, I have been pain free for over two years I continued to take vitamins and supplements that Dr. Darrow recommended.
5.0 Rating
December 5th, 2012
I've been seeing Dr. Darrow and the staff has always been very professional, kind and very thorough. Dr. Darrow has helped me 100 percent. He understands the situation and treats the pain and needs and well as explaining the problem and the expected results perfectly. I highly recommend Dr. Darrow and his office.
5.0 Rating
August 14th, 2012
Cortisone or PRP??
I have been having PRP treatment for rotator cuff and bicep tears with Dr. Darrow after conventional treatment by a top orthopedic surgeon didn't do anything to alleviate the pain and help the healing. I am extremely pleased with the progress so far and I believe that PRP is a true healing procedure. When you are weighing the options of a cortizone shot or PRP - believe me - PRP IS the only option.
5.0 Rating
February 24th, 2012
Excellent Doctor
5.0 Rating
January 16th, 2012
Dr. Darrow... caring and impactful practictioner!
I had chronic lower back problems for years and at the suggestion of a friend, I opted to try out Dr. Darrow's clinic. After just a few treatments, I'm able again to sit for prolonged periods and feel comfortable. Dr. Darrow was caring, compassionate, and really wanted to help solve my issues. I have seen other practitioners in the past but none were able to so quickly get at the root cause of my issue. I believe Dr. Darrow has deep insight into his patients and really cares. I believe caring providers who are also experienced and insightful can make all the difference in therapy. I would highly recommend Dr. Darrow to anyone reading these reviews.
5.0 Rating
January 15th, 2012
Mother of 4
I went to see Dr. Darrow becasue of a persistent knee pain caused by a torn meniscus. I had prolotherapy 5 years ago for the same knee but in another state. I re-injured my knee after playing basketball with my kids. I did some research on the internet and it led me to Dr. Darrow. After a thorough exam, he gave me one treatment of prolotherapy and in 24 hours, my knee was 100%. Even though I had prolotherapy in the past, I was shocked at how quickly I felt relief after Dr. Darrow treated me. The last time I had prolotherapy, it took two shots and over two weeks for complete healing. When Dr. Darrow treated me, I was completely free of pain and had full mobility in one day. I attribute this quick recovery time (compared to my last treatment) to his expertise in administering the shot in the correct spot (s) for maximum effect. Unlike my previous doctor, Dr. Darrow used an ultrasound to precisely guide the syringe. He was patient, comforting and very proficient. On a personal level, I found Dr. Darrow to be warm and kind. He was very patient with me and asked poignant questions about my family and my lifestyle. I never felt rushed, intmidated or belittled. I can say my experience with Dr. Darrow is most certaintly one of the best I've ever had with any physician. My knee feels great. I can continue my busy family life pain free. Surgery is no longer the only option for me and I am thankful to Dr. Darrow for his practice. I would highly recommend Dr. Darrow to anyone facing chronic pain.
5.0 Rating
January 9th, 2012
Thank You Dr. Darrow
Dr. Darrow has been my primary doctor for 12 years. He has assisted me numerous times to get over various ailments. Several years ago he treated and supervised treatment of a serious back injury that was undermining my whole life. Recently he has helped me get my hormones balanced and I have been revitalized in an amazing way. I have always had a great experience in working with him and recommend him highly.
Nearby Doctors

Dr. Marc Darrow is similar to the following 3 Doctors near Los Angeles, CA.