Rate Now
Share Your Experience
Have you seen Dr. Marc Letellier?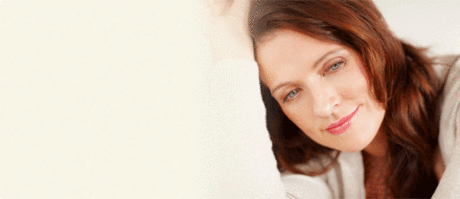 Epilepsy
Get the facts about epilepsy, including the different types, symptoms and causes of the condition.
29 Ratings with 13 Comments
1.0 Rating
July 18th, 2016
RN
When I worked at hospital he did surgery I dreaded his post op complications which were numerous. Then my HMO made me stick to him for my brain surgery. I had every horrible complication one can have short of death. His office staff is poor, he is a hack who didn't even remove my sutures, and I had to go to ER for treatment of severe headaches which he blew off. Personally and professionally....RUN far from him. There is a great Neuro institute nearby in Mesa...spend the extra out of network and save your life. And I agree with all the other negative comments. Sorry, truth stings and it happened to me.
5.0 Rating
January 6th, 2015
Patient
In my, opinion Dr Letellier saved my life! I came into his office with a broken back; 2 lumbar fractures, 3 ruptured discs, bone fragments floating around my spinal cord, & nerve damage. The level of my pain was a 10+ & my quality of life 0. As my family doctor said, "You have major anatomical issues." Yes, his staff guards his access like Fort Knox and his bedside manner can be a bit quirky but he's NOT a general practice doc. He's a NEUROSURGEON!!! If I am going to have slicing & dicing around my spine I want the top 1% of the 1% of surgeons! This is not the time for hand holding (although he did give me a hug @ my exit appointment after we all agreed to the success of my surgery). 10 years later I am still a walking miracle thanks to him! He is #1 in my book!
5.0 Rating
January 17th, 2014
Mr.
Prior to my lumbar surgery I was experiencing constant pain in the 7-10 range on the pain scale. Dr. Letellier performed a multilevel laminectomy with fusion from L3 to S1 in an 8 hour surgery with no complications. After the pain from the surgery subsided (5-6 weeks) I am almost 100% pain free and able to most things I did prior to the surgery. I am extremely happy with the results of the surgery.
2.3 Rating
June 20th, 2012
no bedside manner
Dr. Letellier office staff is only nice whole you are a patient, before & after that, you are treated terribly. If you get by his assistant to actually see Dr. Letellier, goodluck. Dr. Letellier will meet with you for the consult, then again right before surgery & then only once after while you are still in the hospital. You then meet with his assistant for every check up afterwards. I have never had any questions answered correctly or any that make any sense after surgery. You are then released after 90 days whether your healed or not. You cannot speak with Dr. Letellier even if you are having major complications afterwards. You get pushed out of the office quickly. I have had to have several surgeries by him & I couldn't get one major mistake corrected for at least 7yrs. I have the same original pain as well additional radiating pain now from his work. I have gone to pain management therapy for last 8 yrs to cope with the pain he directly caused. But does he care? Absolutely Not! Avoid surgery if you can & get the all the knowledge you can beforehand!
3.7 Rating
June 21st, 2011
Very Highly Recommended
If your looking for a good Neuro Surgeon, Dr. L. is where to go. The doctor performed a fusion in my neck and inserted plates. Since then, I have felt alot better. I still have alot of pain issues (not from surgery) but I am confident this will pass. The only thing that I wish would change would be that a patint see HIM and not the Assistant so much! His staff is great and always friendly. I highly recommend him. He never asked me for any money!! Lolo!!
5.0 Rating
February 1st, 2011
1.0 Rating
August 22nd, 2010
Only go to this Doctor if you want to get Worse
5.0 Rating
May 19th, 2010
My experience
Dr. Lelettier performed my back surgery as an outpatient and I was amazed at the results. One day my sciatic nerve was barely tolerable and the day after surgery the IV site was more painful than my back. Surgery is a gamble and the doctor explained the risks to me clearly - believe me, I was fearful but the chance of being fixed overcame my fear and I am glad I had the surgery. If I had been put off for him to attend to someone else like the review above, I wouldn't like it but I know now that if I needed the extra time, he would have taken care of me before going on to the next patient. That was a PLUS in my view. And by the way, everyone is in it for the money. At least that is why I go to work - don't begrudge someone for making a living.
1.0 Rating
October 19th, 2009
never again!
1.0 Rating
July 17th, 2009
Overbooked for surgery
1.0 Rating
July 10th, 2009
digust