Rate Now
Share Your Experience
Have you seen Dr. Marcelle Grassi?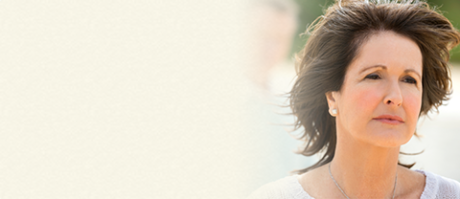 Metastatic Melanoma
The facts about metastatic melanoma, a serious skin cancer, including signs, symptoms & what happens to the body in each stage of cancer.
33 Ratings with 10 Comments
3.0 Rating
May 17th, 2016
Her office staff someone there is a very big liar I am waiting to make an appointment for my husband but I hate the fact that I have to be told that I am a liar an than have to pay you to when you know all the time that the fault lye in her one staff person who lied . Be big enough owed up to you story an I will pay my fee for missing a appt but what I will not do is to be called a liar an still have to pay you when you know that your answering machine was not setup to leave a message until I called you back an called you on it and with my husband listening in I called back that night and your answering machine was charged. . So now who's the liar so I would like to know if the Dr. Know the reason why we haven't been there. Because I will not be told that I am a liar an pay you too.
5.0 Rating
December 18th, 2015
I trust Dr. Grassi with my life. A few years ago I developed a skin condition which was not widely known and would not have been diagnosed through my doctors without Dr. Grassi. She had recently attended a conference on the topic. Very fortunate for me, and I'd like to think very fortunate for others who are becoming more aware of lichen sclerosis.
1.0 Rating
January 3rd, 2014
Terrible office staff
Having been treated for a dermatological condition before from a concerned, caring dermatologist, my experience at this office was quite different. After waiting months to be seen, she said she would like to try an oral medication (which never worked before), but started a cream instead and said if it didn't work we could start the oral med. After a few weeks of non-effective treatment, I asked to start the oral medication, and she made me come back in for another appointment instead of just calling the medication into my pharmacy. There was NO reason for me to be seen again within 2 weeks when her plan was to go to this medication anyway. Her office had cancelled my appointment twice, and instead of rescheduling it immediately, I had to wait almost 6 weeks to be seen again. When I called to reschedule a Monday appointment because I was taking a family member to the hospital, her office staff told me there would be a charge because I didn't notify them within 24 hours. We explained that it was an emergency and didn't realize we would have this emergency 24 hours prior. I was then told I needed to bring a note from the hospital. After basically being called a liar, I did not appreciate being treated like a 5-year-old having to tell the emergency hospital staff that I "needed a note for my dermatologist," so I fired her as my doctor. Most of the comments here refer to the practices of the office staff, but I can assure you that the office staff does NOTHING without the approval of the physician.
5.0 Rating
July 8th, 2013
Experience with Dr. Grassi
3.7 Rating
April 20th, 2013
Competent but lacking compassion.
Dr. Grassi is a competent doctor. Her staff on the other hand is extremely incompetent. I was diagnosed with Melanoma and had Dr. Grassi as my dermatologist at Roswell. As I said, competent. She also told me to make sure my three children were checked annually. So, I made appointments for my kids. One missed her appointment. When I called to schedule another appointment, the receptionist, Sue, told me that I needed to pay the late fee before they could reschedule another appointment. I immediately sent the $20 in and when I saw that the payment was received, I called the office. They told me that because my daughter missed the appointment, Dr. Grassi would not be accepting her as a new patient. If I wanted to wait 5 months, I could call back and they would see if they could accept her as a new patient. I asked to have the DR. call me back and Sue said Dr. Grassi doesn't return phone calls.(???) I insisted on leaving a message and Sue told me to hold. After about a minute wait, she told me that she spoke with Dr. Grassi and she said to call back in September. I will verify with the Dr. when I see her next week at Roswell. If this is the case, my three kids and I will find another Doctor who would agree with me that it would be medically, a good idea, if all members of my family would be seen by the same doctor.
3.7 Rating
April 21st, 2011
Her office staff is very rude! They should do a much better job scheduling her appointments that way her patients don't have to wait as long.
5.0 Rating
January 12th, 2011
Thorough
5.0 Rating
July 12th, 2010
Office staff
5.0 Rating
October 28th, 2009
Dr. Marcelle Grassi is very caring person
1.0 Rating
March 13th, 2008
Rushed, Spineless, Insulting
This doctor initially comes off as friendly, but quickly morphs into an insulting, rushed, uncaring physician. She ignores your complaints and moves on to her own idea of what is wrong with you. I went in complaining about severe body acne and she blew that off in order to bring up brown spots on my face. I hadn't even noticed brown spots myself, and yet she did and then instead of treating my acne aggressively, she gave me a name of a good sunscreen to deal with my brown spots. What the heck??? I would not recommend her to anyone.
Doctor's Response
WE ARE SURPRISED TO READ ABOUT THIS COMMENT. WE ARE UNABLE TO RESPOND BECAUSE WE DO NOT KNOW THE PARTICULARS OR THE PATIENT. WE HEAR LOTS OF POSITIVE FEEDBACK AND REFERRALS FROM HAPPY PATIENTS. THERE ARE CIRCUMSTANCES WHERE WE MAY BE RUSHED AT TIMES DUE TO INEVITABLE OCCURANCES IN EVERYDAY PRACTICE BUT WE ALWAYS ADDRESS ALL PATIENTS CONCERNS AND IT MAY BE A LACK OF COMMUNICATION FROM THE PATIENT AS TO THEIR CHIEF COMPLAINT. WE WOULD LIKE TO ADDRESS THIS CONCERN DIRECTLY WITH THE SPECIFIC PATIENT HOWEVER WE REALIZE THAT THIS MAY NOT BE POSSIBLE SINCE THE COMPLAINT WAS ANONYMOUS.
SHOW
2.0 Rating
August 2nd, 2017
5.0 Rating
May 23rd, 2017