Rate Now
Share Your Experience
Have you seen Dr. Marcus Shook?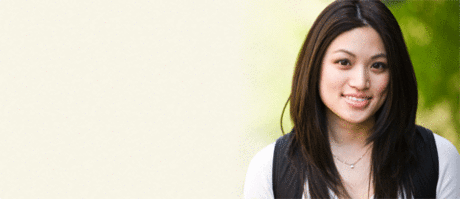 Birth Control
Get the facts about birth control so you can decide which type is right for you.
17 Ratings with 4 Comments
5.0 Rating
December 7th, 2016
secretary
5.0 Rating
May 5th, 2016
Dental Student Admissions Director for the OU College of Dentistry
1.0 Rating
July 27th, 2014
diagnosing a patient from 3 feet across the room
I had 4 appointments with doctor Shook and was told I could not change my doctor because that would be doctor shopping. Not once in all my visits has he touched my body. he has never felt my carotid arteries in my neck nor manipulated my thyroid gland nor listened to my lungs with his stethascope. Yet he calls himself making a diagnosis. Unfortunately I am in the clinic on Medicare so it is hard to find a doctor that will accept this ins. During the time I've been going to the clinic yhey have moved drs around and I've had 6 different doctors. I'm just hoping he'll move on too. I feel like I've just wasted time when he walks into the room , squints into that computer & declares "Looks like you're doing OK; come back in 6 mos". He is not a good, caring dr. I would not recommend him to anyone. He asks no questions of me so it's a good thing I'm relatively healthy. I am the one that has to remind him it's time for yearly bloodwork or I need an Rx for my higj bloof pressure.
1.0 Rating
August 6th, 2013
"You shopped for someone to do surgery" and "You need a psychologist to get rid of your headaches"
I had a constant migraine for 2 and a half years and went on that journey with another fantastic doctor that moved. I needed a new doctor, so I went to Dr. Shook to establish care. My previous doctor and I tried diet changes, medication changes, physical therapy, exercises, and the list goes on. We did so many things before I decided to see an ENT and a Neurologist, at my doctor's request. After a lot of pain and confusion, I finally had an MRI on my neck and another painful procedure that determined the discs between c5&6 and c6&7 were collapsed. I had an anterior discectomy fusion surgery for both and went through a very hard time before physical therapy finally has allowed me to see the light at the end of the tunnel. With a quick look at my computer file, and knowing me for 5 minutes, Dr. Shook told me that I shopped for a doctor to preform surgery, which is the absolute opposite of the truth. I tried to do everything I could before I finally took that option. It was a decision I agonized over. He told me that I needed to consult a psychologist or go to group therapy to get rid of my headaches. He said it was a mistake that I did the surgery and gave me negative percentages on success rates. Mind you, it is done. He told me that all physical therapy is the same and it did not matter who I went to. There were so many things that offended me, but the icing on the cake was reminding at the mention of my careful journey to get to a place where we could have another baby, that I was 36 and needed to get pregnant immediately if I was going to do it. He told me to get off all my meds and do it right away. He said with my background, I could not afford to have a special needs child. I am 36, so no one needs to remind me of that fear. I am very aware of how old I am reproductively. If he mentioned it, that would be fine, but he harped on it for a while. I cannot get pregnant right now. Maybe in 6 months to a year, but not right now. When I explained this, he was once again very negative. If you are a woman, be ready to be treated like you are hysterical, dim witted girl. I have never argued with a doctor before this. I have always been treated with dignity and respect with doctors. I have never left a doctor's office feeling this way before.
4.0 Rating
March 24th, 2016
5.0 Rating
February 15th, 2016
5.0 Rating
March 12th, 2015
1.0 Rating
January 23rd, 2015
5.0 Rating
November 4th, 2014
5.0 Rating
November 3rd, 2014
Nearby Doctors

Dr. Marcus Shook is similar to the following 3 Doctors near Oklahoma City, OK.