Rate Now
Share Your Experience
Have you seen Marek Dobke?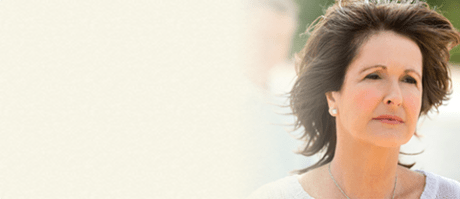 Metastatic Melanoma
The facts about metastatic melanoma, a serious skin cancer, including signs, symptoms & what happens to the body in each stage of cancer.
Quality Rating
Highly Satisfied
30 Ratings with 12 Comments
5.0 Rating
August 2nd, 2017
5.0 Rating
August 22nd, 2016
1.0 Rating
June 13th, 2016
Reconstructive breast surgery
I don't think he has a clue. After seeing him every 2nweeks for almost a year with unacceptable results, I had to see another plastic surgeon to REMOVE the implant and redo the surgery he did. I had constant internal bleeding that he said " some people have this". I was told by the other Doctor that that is not true. Not a competent doctor
1.0 Rating
March 14th, 2015
Poor experience
I agree with the two reviews that mentioned Dr. Dobke's anger and defensiveness. In the beginning he seemed fine and told me if there was anything I was unhappy about within a year after my surgery he would fix it no problem and I was given a quote for how much the revision would cost. Well the problems began when I spoke with him about wanting a revision surgery because I didn't think I had a good result from the first one. He was angry, dismissive and defensive. He actually had the nerve to tell me that all he had promised was to make me look "a little better" . I'm sorry but I don't believe anyone shells out 10K merely to look a "little" bit better. I've seen plenty of surgerys like mine from other doctors and they seem to make their patients look great. When we as patients are paying a great deal of money, we have a right to expect a good job to be done. Dr. Dobke tried to make me feel that my complaint was all in my head but I was insistent he address my issue. I don't know how he got to be head of plastic surgery because I don't think he's that good and he certainly does not know how to listen to his patients. I have never experienced a doctor with such anger before and in my opinion it's very unprofessional to engage in such a poor manner. As the other reviewer mentioned, Dr. Dobke also kept cutting me off while I was trying to talk. I would never recommend him to anyone.
5.0 Rating
August 29th, 2013
5.0 Rating
June 30th, 2013
Only doctor able to take on my very difficult case.
I'll say it up front, I love Dr. Dobke. I went to two other board certified plastic surgeons (BCPS) (in San Diego, an oculoplastic surgeon and dermatologist in NY and another BCPS in Arlington, VA. None had a clue what to do with my case. The doctor and office manager in VA even tried to charge me personally instead of getting approval from my insurance. Dr. Dobke not only took on my case, but did some exploratory biopsies first so her knew what he was dealing with and got insurance approval. He also listened to me as a patient and took my opinion into consideration. I not only would go back to him, I AM going back to him for follow up surgery that will hopefully fix the problem once and for all. His demeanor is serious, and kind with a good subtle sense of humor underneath. He's top of the tops as far as I am concerned!
5.0 Rating
December 3rd, 2010
1.0 Rating
October 2nd, 2010
I wanted to be appointed with Dr. Dobke because I assumed he would be knowledgeable and have good handskills, especially being the Department Chief.During the consultation appointment he was very nice and talked at length why I should get a certain procedure. He seemed sincere until I paid for the procedure and saw him at a follow up appointment. I asked him about a surgical complication I was having and he became very defensive and wouldn't listen to me. He cut me off at every sentence. He seemed to describe the complication as if it was all in my head or that it was my problem and only my problem.I ended up going to another plastic surgeon and he was surprised at the procedure Dr. Dobke had performed and the consequences it had created.
5.0 Rating
September 26th, 2010
Emanates experience and confidence.
5.0 Rating
April 8th, 2009
Wonderful Surgeon!
1.0 Rating
January 20th, 2009
I made an appointment for a follow-up procedure with Dr. Dobke because he accepted my health insurance. The MD that provided the first surgery was the oncall plastic at the ER, and unfortunately, out of network. The follow-up procedure would have been too expensive with the original trauma doctor so I made an appointment with Dr. Dobke. After waiting 45mins, Dr. Dobke finally met with me. He did not understand why I was in his office and was too angry to hear my explanation. He was confrontational and dismissive. I would not recommend this doctor.