Rate Now
Share Your Experience
Have you seen Dr. Margaret Mcpherson?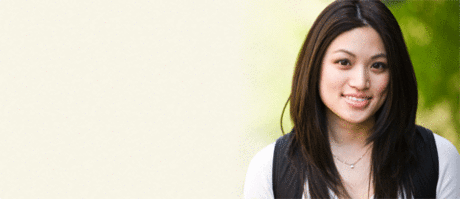 Birth Control
Get the facts about birth control so you can decide which type is right for you.
17 Ratings with 10 Comments
5.0 Rating
October 5th, 2016
Thoughtful, smart, non-alarmist. 10+ years as her patient.
2.0 Rating
November 18th, 2015
Skip this one
I had been told many times by medical professionals to get another Dr. and that dr Mcpherson was doing me harm, not helping. She prescribes medication inaccurately ,carelessly, does not take into account MRI's or other tests, decides what's wrong with you based on her feelings. Her orders, directions change month to month, even after treating the same person for many years.
2.0 Rating
June 2nd, 2015
Dr. McPherson is detached and cold while interacting with patients. She goes through the motions of an exam in an obligatory way as opposed to being warm and personable. When I was very worried about a condition I had, she grew frustrated and dismissive with me and made me feel badly for asking what my options were to address the condition. One wants to feel relaxed and supported while in a doctor's office, not uncomfortable and unsettled. She is very rigid in her thinking and stubborn about what she thinks is correct in a passive aggressive way. I switched to a new doctor as life is too short to be made to feel ashamed or uncomfortable in your doctor's office, when they should be one of your biggest advocates.
5.0 Rating
March 19th, 2015
Stands Apart
I've been with Dr. McPherson for 8 years. This is a doctor that not only will guide and treat but will also help you to feel well. She informs, explains, and most importantly, she allows you to explain your unique needs and personal values regarding your body and its health to arrive at an informed shared decision how to go forward with any problem. She will give you as much time as you need and will make direct eye contact when in discussion ( no looking down at the chart).
5.0 Rating
October 18th, 2012
Dr. McPherson is extremely thorough; she always checks on me as a whole person while evaluating any presenting problems. While there may be a brief wait in the outer office, once I am in the exam room she is available immediately. Dr. McPherson is pleasantly low-key, takes her time, and gives me her undivided attention. The office staff is knowledgeable, friendly and helpful. This is "old-fashioned" personalized care with up-to-the-minute medical treatment - highly recommended.
1.0 Rating
October 13th, 2012
Dr. McPherson is dangerously uninformed
I have seen Dr. McPherson twice, both times based on instructions from another health care provider to see my GP. Both times she completely ignored the concerns of the other health care provider and advised no treatment. The second time I suspected that her advice was misinformed and after researching the issue on PubMed and in the publications from the World Health Organization (WHO) I found that her information was 100% incorrect and her advice in direct contradiction to WHO guidelines. She put me and my unborn child at serious risk by her woeful lack of education. To top it all off, she was tremendously condescending despite the fact that I have Ph.D. and a medical writer.
5.0 Rating
August 13th, 2012
Great caring doctor
5.0 Rating
January 19th, 2012
margie
3.7 Rating
November 23rd, 2011
She's pretty good
The wait time for her is not bad, but exceptional compared to most doctors on the main line. Her staff is efficient and friendly. Dr. McPherson spent plenty of time with me and I didn't feel rushed. She setup a follow up date for me so she seemed to be on top of things. My only complaint is her bedside manner... it wasn't terrible, but she's just not that warm and fuzzy. She kind of rubbed me the wrong way, but I think I'm a tough customer...
5.0 Rating
June 20th, 2011
4.0 Rating
December 5th, 2016
4.0 Rating
December 5th, 2016