Rate Now
Share Your Experience
Have you seen Dr. Margaret Rodgers?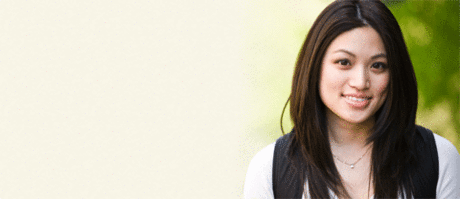 Birth Control
Get the facts about birth control so you can decide which type is right for you.
33 Ratings with 18 Comments
1.0 Rating
August 28th, 2016
Wrong procedure done
Went to Dr. Rodgers for a bladder prolapse. She said a bladder sling to fix incontinence (didn't have that) would fix it. After surgery it failed; she told me 1) Most of these fail (why did we do it then) 2) That's not what I fixed. Then she said I looked upset. Total lack of empathy. Dr. Rodgers has since "disappeared' from the Utah Valley Women's Clinic.
5.0 Rating
February 11th, 2015
Exceptional Surgeon
I saw Dr Rodgers after my fertility Dr discovered I had two large ovarian cysts that needed to be removed. There was a chance they were cancerous and Dr Rodgers had excellent bedside manner and was so compassionate. She removed the cysts, saved my ovary and shared in the relief and emotion of not having cancer with me and my husband. I am so grateful for her excellent surgeon hands, now I'm pregnant!!!
5.0 Rating
September 15th, 2014
patient
1.0 Rating
May 29th, 2014
1.0 Rating
March 3rd, 2014
horrible
I will never go back to this women ever again she was rude and ignorant. I have never felt so belittled until now. Even though she asked me why I was there she called me a liar when I told her every symptom and everything I was experiencing. She told me I didn't know what I was talking about and I was a liar. She was extremely rough pushing on my abdomen even though she new I had surgery done a week and a half before I came to see her she pushed on my like I was a rag doll that's supposed to giggle but Instead i'm screaming and she's rudely telling me to relax. yeah whatever she is the biggest quack I've ever seen or been too. Don't waste your time or money on this quack she will do more harm then good..
5.0 Rating
October 1st, 2013
Good Experience
I saw Dr. Rodgers for a very rare problem and she listened to me very well and was willing to take care of the problems in minor ways slowly to figure things out and did not miss any details. She was very understanding and sympathetic. I ended up finally needing an ablation and she was very good about keeping my husband updated as I decided to have it done in the er. I continue to see her to this day.
2.3 Rating
August 21st, 2013
I had my fist visit with Dr Rodger one year ago. It was a pleasant experience and she was very professional. What a difference a year makes ! She was rude and non caring . I asked her a question about a current health concern. She may have said " sorry I don't do windows" I will be looking for another Doctor for my annual exam next year .
1.0 Rating
May 29th, 2013
Never going back
1.0 Rating
September 23rd, 2012
Unbelievable.
I've seen a fair few doctors in my time. It comes with the territory when you have an autoimmune disorder. So when I went to see a new gynecologist, I expected a fairly routine visit. What I got, however, was the worst treatment I've ever received. Anything and everything I said was dismissed and outright laughed at. I was told that the side effects I had experienced on a new medication were imagined... "but, whatever." I called to tell the office manager what had happened. She was very nice and I assumed the matter was handled. I waited and waited for my biopsy results. When I called to check, I was told there was a note on my file indicating to not call me again. My biopsy had not even been evaluated! I asked for all my files to be mailed to me. The notes indicated that I had an incurable disorder that would prevent me from having children. Shocked, I ended up calling the pathologist... who called Dr. Rodgers himself a few times. She never returned his calls... we spoke and after he gathered a bit of my medical history, determined that her diagnosis was incorrect. It was, in fact, exactly what I had told her the condition was. I could have saved hundreds of dollars and weeks of heartache. Frankly, I would never recommend her to another woman as a physician.
1.0 Rating
June 26th, 2012
Uncompassionate doctor
Dr Rodgers did not have any personality she was very cold and made you feel as if you were to be seen and not heard she did not appreciate the questions and concerns i had for a future operation that i would be having. I was told to look the information up on line and was given a drty look. I left the office and never returned and would not recommend her to anyone.
1.0 Rating
September 1st, 2011
1.0 Rating
July 14th, 2011
Recent Comments Have Shown... Not Much Has Changed
My wife had Dr Rodgers as her obstetrician many years ago in a community north of Boston. She was recommended to my wife by her physician with a phrase that went like, "She's young and new, she'll be great!" What a mistake.My wife's first exposure showed her bedside manner. When my wife was waiting in a treatment room to be seen for her first appointment after finding out she was pregnant, she heard her say to one of the office staff, "She's nothing -- it's her first appointment, I'll have her out of here quick." This, unfortunately, was the BEST of what was about 8 months of a horrible lack of bedside manners typified by discounting signs and symptoms, not listening and not seeming to care. At one point, my wife's complaints that appeared to me to be symptoms of early labor were written off and she was told to stay home and it was just normal. Only, they WERE signs of early labor.
Nearby Doctors

Dr. Margaret Rodgers is similar to the following 3 Doctors near Roseville, CA.