Rate Now
Share Your Experience
Have you seen Dr. Margarita Ochoa-Maya?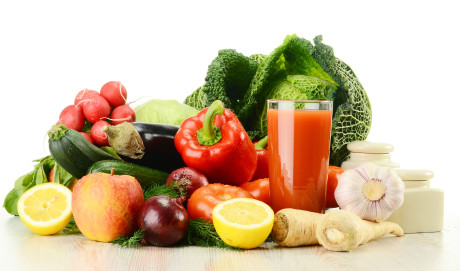 Type 2 Diabetes
Type 2 diabetes is a chronic disease in which your body is unable to maintain a normal blood sugar (glucose) level.
33 Ratings with 12 Comments
5.0 Rating
January 28th, 2014
She stands apart
Dr. Ochoa-Maya is not like most doctors, which was a pleasant surprise. After several visits with her I can say that she never just "phones it in". She is very bright and focused as she interviews you. In my case, she did not simply check off the boxes on some standard diagnostic sheet. I could tell that she was drawing on a very broad and deep pool of experience to ascertain what was wrong with me. I've seen other doctors who seem to practice medicine based on what the insurance companies tell them to do. Dr. Maya thinks independently, orders whatever tests you need, and evaluates the diagnoses and treatment plans thoroughly. Her follow through was personal and attentive. This is a doctor who actually cares about her patients.
1.0 Rating
January 27th, 2014
Poor quality health care
After seeing Dr Ochoa-Maya for 6 moths I am forced to find another doctor since she will no longer be accepting insurance of any kind. I fell that I never received an accurate diagnosis and quality enough treatment to continue visits with her and to pay out of pocket. Her office is very bad about returning phone calls. When I asked for a referral to another doctor I was told to look in the phone book. I have been left with the feeling that the doctor did not care at all about my health or treatment for my condition.
Doctor's Response
We feel so sorry that you felt this way. These are times of change and we strive to make your experience a good one. We take pride in making every patient feel cared for and hope we can somehow make it up to you. Again, we a so sorry about your negative experience. Dr. Ochoa-Maya
SHOW
5.0 Rating
October 1st, 2013
Amazing Endocrinologist!
Dr. Ochoa-Maya "consistently" displays qualities of one who has your utmost well-being in mind. She is one who is readily available in times of trauma and celebrates your healing: spirit, soul, and body. I am very appreciative of her accessibility after hours, and her willingness to pursue avenues of treatment that other doctors have shied away from. She is approachable, compassion, and kind. This doctor believes in educating her patients, and teaching them how to be active participants in their healing process. She has earned my praise and respect. Recently I have had a relapse of some of my symptoms after not experiencing any for seven months. Dr. Ochoa-Maya is always encouraging and looks on the bright side of things. I am thankful to have a doctor like her and I would recommend her to anyone looking for a qualified endocrinologist. She goes above and beyond the call of duty. Thank you, Dr. Ochoa-Maya
2.3 Rating
June 27th, 2013
I would not recommend this doctor or office to anyone. I was very unpleased after switching to her from a different endocrinologist. Her focus seems to be to push blogs & books. My biggest concern was her office staff. I needed to request some of my information from them, and after they found out I would be going to a different practice and no longer seeing Dr. Ochoa- Maya none of my phone calls would get returned, and none of my emails. I find this highly unprofessional.
Doctor's Response
We are so sorry you had a negative experience. We have taken your recommendation and made the appropriate changes. Thank you for your feedback, Dr. Ochoa-Maya
5.0 Rating
October 12th, 2011
If you're hypo and need a good endo, RUN to her!
After finding that all my doctors did not understand hypothyroidism (PCP, OB, RE) I finally came to Dr. Ochoa Maya and I am so glad I found her. I saw her as soon as I found out I was pregnant. I did not trust my RE to manage my thyroid and Dr. Ochoa Maya right off the bat ran all the right tests, free T's, antibodies, metabolic panel etc. What a relief! I even asked for Vit D, and it was no problem at all, she agreed it was important to know where I was at especially being pregnant. Very proactive with bloodwork and follow up dose adjustments. Could not be any happier. So if you're hypo, and especially if you're hypo & pregnant like me, do not trust your OB to manage your thyroid, drop everything and call this office! I love her and will refer people to her in a heartbeat. Her office is beautifully decorated and she makes an effort to make you feel as comfortable as possible. This doctor is a PARTNER in your healthcare, NOT another doctor who talks down to you and just tells you what to do. She takes the time to look at the whole picture. **note she prescribes both synthroid and natural dessicated meds as well
5.0 Rating
October 5th, 2010
The Best
I don't understand the negative reviews because I've had a wonderful experience each time I've seen her.She really listened to me and did not rush me. She ordered tests for different complaints I had and on my follow up visit, she prescribed the vitamins and minerals that would address my problems.Obviously she was right on target because within a few weeks I some significant changes in how I felt.I would not consider changing doctors as she is very professional but friendly, knows what questions to ask, is patient and caring.
5.0 Rating
September 27th, 2010
Physician Rating
Dr. Ochoa-Maya is a very smart, kind and pleasant person and was very caring in working for me and how I deal with my medical problems. I would recomm ...
5.0 Rating
January 8th, 2010
patient with tyroid problem for 3 years
5.0 Rating
September 4th, 2009
Dr. Ochoa Maya is smart and kind
1.0 Rating
July 11th, 2008
Ochoa-Maya is a true quack!! I was diagnosed with multiple nodules on my thyroid and was referred to her. She spent more time talking to me about an ovarian disorder rather than my thyroid and she didn't quite understand the test reults. She then read them to me as though it was a bedtime story and proceeded to tell me every word she was typing. Turns out that she has had 7 practices in 2 years and her SUB specialty is endocronology!! I left the practice she is at and found a real doctor who had all the answers in minutes!! I'm sure she'll be moving on shortly anyway!
Doctor's Response
We are so sorry you had a negative experience. We have taken your recommendation and made the appropriate changes. Thank you for your feedback, Dr. Ochoa-Maya
1.0 Rating
April 30th, 2008
Very Frustrated Patient
On a Wednesday I had tests taken, they said it would take a couple days for the results to come in. The next Monday I called Dr. Ochoa-Maya's office to find out the results. the nurse returned my call that day and said the scans need to be looked at by another doctor. The nurse also told me that I have an enlarged thyroid and a nodule. I asked if they would call me back with the results this week and she said yes. Thursday I called and they said they would call me back. They didn't. On Friday I was unable to get my broken wisdom tooth pulled because the oral surgeon refused to treat me without knowing more about my thyroid tests. They sent me home. I called Dr. Ochoa-Maya again and was told that she would definitely call me at the end of the day. She did not. On Monday the next week I called Dr. Ochoa-Maya's office again and I was told that she was on vacation for the week. I told them about my oral surgeon. The nurse called me back and said she understands my frustration. She said to go ahead and have my tooth pulled. She also said that I have an "indeterminate" nodule and I need more tests. I called my PCP, Dr. Mark Rholl, but he's not in on Mondays. They took the message and said Dr. Rholl would call me back. On Wednesday, Dr. Rholl still had not called me. Without my knowing it, my husband called Dr. Rholl's office and complained. Dr. Rholl's office called me that day, I think it was the nurse, she was obviously annoyed with me and talked to me "with an attitude." She said Dr. Rholl wants me to stay with Dr. Ochoa-Maya, that the meds he put me on should be good enough, and to go ahead and get my tooth pulled. When I explained that the oral surgeon will probably want this confirmed with Dr. Ochoa-Maya, she told me that my oral surgeon should call Dr. Ochoa-Maya. When I told her that Dr. Ochoa-Maya was on vacation, she pretty much answered "oh well!" On Thursday, Dr. Ochoa-Maya's nurse called me and wanted to know if my tooth had been pulled yet. When I said no, she was very nice and said to call the office if I ever needed anything. With the previous treatment I had been receiving from Dr. Ochoa-Maya's office, this phone call only confused me, why where they suddenly being so nice to me? I started to look elsewhere for a new PCP so that I could be referred to a different endocrinologist. On Monday I called my oral surgeon's office and asked if they could call Dr. Ochoa-Maya so I could get my tooth pulled. They told me they would put a call Dr. Ochoa-Maya. On Tuesday there was a message on my home phone stating that Dr. Ochoa-Maya has cancelled my next appointment with her (which was 2 weeks from tomorrow). I woke up at 3:00am on Wednesday, upset, crying and I couldn't fall back to sleep. When I got into work I again called my oral surgeon and asked if Dr. Ochoa-Maya had called them back. They told me that Dr. Ochoa-Maya hadn't returned their call. The receptionist said she would personally fax Dr. Ochoa-Maya for an answer. She said she will get back to me as soon as she hears anything.
Doctor's Response
We are so sorry you had a negative experience. We have taken your recommendation and made the appropriate changes. Thank you for your feedback, Dr. Ochoa-Maya
Nearby Doctors

Dr. Margarita Ochoa-Maya is similar to the following 3 Doctors near Manchester, NH.

Dr. Joseph Savage

Endocrinology, Diabetes and Metabolism, Internal Medicine

Manchester, NH 0.39 mi