Rate Now
Share Your Experience
Have you seen Dr. Marguerita Gonzales?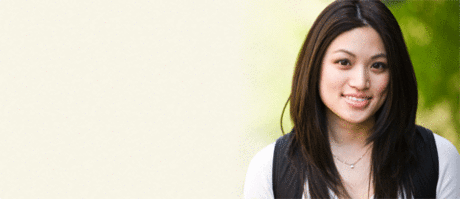 Birth Control
Get the facts about birth control so you can decide which type is right for you.
70 Ratings with 26 Comments
5.0 Rating
January 19th, 2016
Female Patient in PAIN!
The Doctor/Surgeon is very straight to the point and up front. I don't like sugar-coated information. I have been battling the same issues for three years w/o any resolutions. Dr. Gonzales knows what she is doing and knows how to explain it to her patients. No need to baby me - tell me what is wrong, what we need to do. THANK YOU.
1.0 Rating
September 15th, 2015
Wait time inhumane... inaccurate diagnosis.
1.0 Rating
July 11th, 2015
Dr. Marguerita Gonzales is the most unprofessional doctor I have ever seen. Her bedside manner is atrocious. She preformed my surgery and never came to the hospital to see me post surgery during my two day stay. I was told to make a two week follow-up appt with her which I did but when I got to the office she was not so it's been three weeks since I had major surgery and she hasn't seen me to check my incision or any thing. She exudes a don't care manner and treats patients like just a number. I am a Registered Nurse with a Master's degree and I'm very appalled by the behavior of Dr. Marguerita Gonzales. Please heed my advice DR MARGUERITA GONZALES IS A TERRIBLE DOCTOR WITH HORRIBLE BEDSIDE MANNER. BEWARE. I finally had to put in a formal complaint and was assigned a different doctor.
1.0 Rating
June 20th, 2015
PATIENTS BEWARE
Garden OB GYN was the worst place I've ever visited for medical care. First of all even with an appointment, the wait is almost two hours. When you do get into the office, Dr. Gonzales is unapologetic and unfeeling. She stated to me that this is the current state of health care and I should just get use to it. On one appointment, after waiting an hour and a half, we were told that Dr. Gonzales had to leave and everyone had to reschedule. I'm definitely looking for a new doctor and I would suggest you do too. She also is a very dishonest person and will blame the staff for her shortcomings. TERRIBLE PLACE AN D TERRIBLE DOCTOR.
1.0 Rating
May 15th, 2015
1.0 Rating
March 19th, 2015
Doctor did not evaluate me correctly. Came up with her own diagnosis regarding a previous surgery that she did not perform. Gave false information regarding notes from another Doctor. upon reviewing the other Dr's notes (From the same practice) no such diagnosis was made. Doctor was not knowledgeable regarding my condition but did not refer me to someone else who would help. Instead she looked to her Iphone for answers as to what she can prescribe me for my condition rather than send me to someone who would know about it.
1.0 Rating
January 23rd, 2015
Staff told me to run in the other direction
I went to this office twice for Dr. Marguerita Gonzales. The first time I went was for a follow up on an existing condition. The nurse was not friendly, the receptionist had to give me a referral for an MRI and she had no idea what she was doing, could not find the address/phone number. After the MRI, I called my doctor for 2 days before getting my results. When they phoned me, they told me the MRI was normal. Given my condition, confirmed in sonograms, there was no way I had a normal MRI and I said as much. The doctor on the phone then said, " Oh, what's you name again?" Before confirming that my MRI confirmed my condition and that I needed surgery. I was already feeling a little iffy about this doctor and office but I scheduled a surgical consult. When I showed up for my appointment, I waited half an hour before I was told I was not on the schedule and my doctor was not in the office. I talked to the receptionist about my concerns and she said, "If I was having surgery, I wouldn't come here." That was all I needed to hear. Currently searching for a better doctor.
1.0 Rating
September 15th, 2014
Sub-Standard is an understatement.
Ineptitude, combative, unprofessional, ineffectual, lives for conflict, hard-eyed, inhospitable, her own health consciousness is debatable, unapologetic, lacking in fitness and attitude, very upsetting experience.
1.0 Rating
May 1st, 2014
Stay away from this doctor
1.0 Rating
October 6th, 2013
Wrong diagnosis
Firstof all some tech did all the questioning. All she did ws come in with another person without an introduction, look at my bumps and press it roughly to pop it then said its folliculitis . Then she lectured me that i should not remove hair. She dismissed me with antibiotics. Two days later the bump got bigger and more painful. The Er examined me and diagnosed a Bartholins gland cyst turned abscess. Avoid this doctor if you care about your life
1.0 Rating
October 5th, 2013
if only i could give negative stars!!
This was by far one of the worst doctors that I have ever encountered. Her staff was generally fine but she is always overbooked and my appointment with her was at least one hour late. On top of that, for a regular check-up, her office made a mistake and billed me for over $1,500 USD worth of medical fees for non-preventative procedures. She also NEVER followed up with me on the diagnostic and no wonder - she spends most of the time with the patient talking about herself and how smart she is. She needs to get a clue and a better understanding of what it means to be a good doctor.
1.0 Rating
October 2nd, 2013
DO NOT GO TO HER
GARDEN OBGYN is one of the worst practices I have ever been to! They have no idea what they are doing as far as keeping a relationship and knowing why you are there. I had a miscarriage and they told me the bloodwork I had done was abnormal to begin with, yet no one ever called me to inform me, in fact they told me, "no news, is good news." They had no sympathy to the fact that I had just lost my baby and when she went to "check me" and had the forceps inside, the Dr. Margurite Gonzales then proceeded to ask the nurse to get her items she needed as I layed hysterical on the table crying. They do not introduce vistors/observers when they are talking to you. As horrible as miscarrying is, this office made it even more of a traumatic experience. If I can save just one person from experiencing this I would feel better! PLEASE DO NOT GO HERE!! I TRIED PLAINVIEW, MASSAPEQUA, AND LAKE SUCCESS AND ALL ARE HORRIBLE!!! AND DO NOT TRUST DR. MARGUERITE GONZALES.
Nearby Doctors

Dr. Marguerita Gonzales is similar to the following 3 Doctors near Fresh Meadows, NY.