Rate Now
Share Your Experience
Have you seen Dr. Marguerite Germain?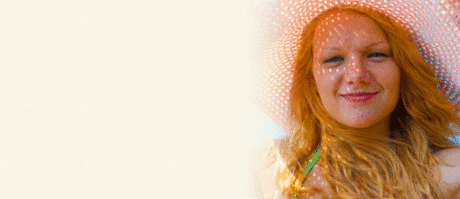 Skin Cancer
Get the facts about skin cancer, including the different types and symptoms.
61 Ratings with 21 Comments
5.0 Rating
March 7th, 2014
wouldn't trust anyone else with my face!!
In 2011, I went to a plastic surgeon located near the IOP for a filler injection around my nasolabial fold and was extremely disappointed with the results. Not only did I have absolutely NO results from the infection, I had several bruises at the injection site. A few weeks later, I saw Dr.Germain because there was a sale on fillers/Botox. The results were immediate and amazing; she gave me several post op care instructions, such as not lying flat for the night in bed. The first doctor injected me in 3 places, where as Dr. G injected me in multiple areas, including one side of my lip because there was asymmetry, in which I had never noticed. Her injection technique is an art form !! I did not have any bruising from her injections; they do offer FREE laser procedure if you bruise to aid in healing/fading faster. I have never had a frozen or noticeable result after receiving Botox/filler, only natural. She will work with you to save money, such as offering the product on sale, such as Dysport and/or Botox, to save money. She educates you on which brand is best for the area being treated, such as Botox to the forehead because it stays in place, and Dysport to the eye area because it diffuses to create a soft look around the eye. I will NEVER see any other doc that Dr. G !!!!!!
5.0 Rating
January 6th, 2014
Organized Medical Practice
I have been her medical and cosmetic patient for 10 years or so. I started with Dr. G at her old office. Now my whole family goes to her. We switched from another derm because their wait times were ridiculous. I have always thought Dr. G's practice is super organized. The reason you only see her for 10 minutes is because she is so busy and POPULAR. Why? Because she knows what's she's doing. Yes she's got the marketing thing going on but she has to pay for all that state of the art equipment. Everything she does is one or two steps ahead of the other dermatologists. I have never had an issue with any procedure. So yes I keep coming back, even if I only get 10 minutes of her time!
3.7 Rating
April 19th, 2013
I wouldn't trust anyone else to my face for injections (botox/juvederm) unless it was Dr. G. She does an exceptional job and knows exactly were to inject without making you look frozen or chronically surprised. I've had a bad experience with injections from plastic surgeons and a different Derm I saw up north, and nothing, nothing, compares to Dr. G !!!
5.0 Rating
February 26th, 2013
Appreciation
I must say that my experience with Dr. Germaine during the past years has been exceptional. She was the only doctor to recognize and remove a very large basal cell cancer on my nose. She operated immediately and sent me to a Plastic Surgeon for further operations. I have been very blessed that this was finally diagnosed and treated successfully. I would reccommend her and her friendly staff to anyone. I continue to appreciate her skill in other smaller matters of skin cancer and skin care.
2.3 Rating
January 24th, 2013
Waited over an hour
5.0 Rating
October 5th, 2012
Dr Germain is so kind and really cares in addition to being a fantastic physician
5.0 Rating
August 15th, 2012
Great Visit
I had a quick painless procedure to remove a skin barnacle. The staff was very nice and Dr. Germain is knowledgeable and personable. The office is beautiful.
2.3 Rating
June 21st, 2012
Feels a little too commercial
I have gone to see Dr. Germain for skin problems in the past and she is thorough and very nice and she also seems to know the field of dermatology extremely well. However, her office feels a little too commercial with products they like to sell you with her name branded all over them to the hilt. They even sell candles with her name on them to exude a 'spa'-like atmosphere. Even the bags they put the products in have her name on them. And then there are the 'skin parties' with food where a lot of her women patients get together with the staff to get discounts on skin treatments. I don't get a real 'medical' feel when I am there, but I do get a very commercial feel when I am there. Her office is very nice, but I haven't really received much of a friendly or genuinely caring reception from her staff who often behave as if they are doing the patient favors. Lastly, she suggested that I have a procedure done that involved removing sections of my skin that permanently darkened and marred my skin and now I realize I should have had a second opinion as to whether the procedure was necessary. I think I would prefer to go to an office that behaves and feels that they are really taking care of your medical needs and less the cosmetic needs and emphasis on selling commercial items.
3.7 Rating
June 8th, 2012
Hurry up and wait
1.0 Rating
April 12th, 2012
The care and compassion level of this office is horrible. Don't spend your time waiting for them to call your name and spend 5 minutes with you in the exam room. Dermatologists should understand that they are treating an area that is sensitive to the patients. Not having any compassion with what you are going through makes this an unprofessional group.
1.0 Rating
November 14th, 2011
5.0 Rating
September 25th, 2011
Best Dermatologist