Rate Now
Share Your Experience
Have you seen Dr. Maria Bustillo?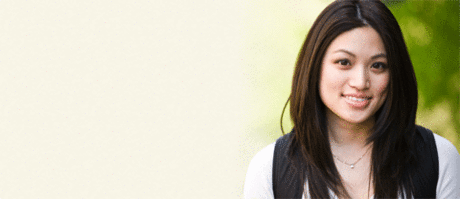 Birth Control
Get the facts about birth control so you can decide which type is right for you.
33 Ratings with 11 Comments
5.0 Rating
March 15th, 2016
After 5 failed IVF cycles with another doctor I became aquainted with Dr Bustillo. From the minute I met her I felt as though I was in good capable hands. She reviewed my file and told me about her thoughts and explained how she would approach my case differently than my previous doctor had. Well I got pregnant the first cycle with Dr Bustillo and gave birth to a healthy baby boy! She was always kind and compassionate, yet professional with my husband and I. I was never a patient at her Miami facility, I saw her in NYC when she was at Mount Sinai Hospital. I did go to visit her in her Miami facility when my son was a few years old and she welcomed us with open arms. My husband, family and I are forever grateful to Dr Bustillo. Her dedication, expertise and professionalism is second to none!
1.0 Rating
January 21st, 2015
Do not waste your time or money with this clinic, or with this doctor. I had terrible experience as some of the other commenters here. I saw her once for an initial appointment during which she seemed friendly enough, and ordered a host of tests for me. Without any discussion, she then proceeded to push me into IVF based on my age. She suggested to me Vitamins that I bought in her office and two of them were expired since 2006. I got 4 embrios everything was ggod and the day of the procedure they told me that two of them can not be freezed. I didn't feel anything the day of the transfer, but I have very tigh cervix and Dr. Bustillo didn't realized. she kwew because on the sonogram she had to dited the cervix, with the transfer I had pain, she try with one catheter, she could'nt and the nurse whent to get and small one ( Iread that if blood get into the endometrium your embryo can died) " DR. WAS NOT PREPARE FOR MY PROCEDURE SHE TREAT EVEONE AS SAME WITHOUT SPECIFICS NEEDS OR CONDITIONS. I also repeatedly asked her office to let me know in regards my thyroids because that was the onlu PROBLEM that she mentined to me when I started, terribles follow up. Mercedes is the financial person OMG this office does'nt care abot PT needs is all about money. They double charged the labs of my firts lab incluided in the money that i paid, they sent to my insurance too. They asked me that I have a pending lab to be paid, but my insurance cover all labs. the excuse was that they forgot to bill to the insurance.... This is not my problem!. Please be advised Go somewhere else..Don't waste time or money in this office.... THE MOST TERRIBLE SERVICES I NEVER RECEIVED..
1.0 Rating
April 18th, 2014
Overall bad experience with this doctor
My experience with Maria Bustillo, MD, FACOG, was bad from beginning to end. I made an appointment a month and a half in advance and when I arrived at the scheduled appointment, they tell me that it has been moved to two hours earlier, which meant that I was late. No one called me to inform me of any change and I have a confirmation email with the time of the appointment which doesn't reflect any change. So they tell me that I need to wait to "see if the doctor still wants to see me." I already left work to get to this place, so I wait. They don't tell me anything for another 30 minutes and only upon my insistence, they tell me that the doctor "has agreed" to see me one hour and 15 minutes later. I wait. When the doctor's assistance calls me, she takes my pressure and other ministerial stuff in a room that they also use to store all the office's cleaning supplies; everything is dirty, old or broken—definitely not what you expect to see in a doctor's office. This is the best part: when I finally see the doctor, Maria Bustillo, I mention to her—in a very calm and polite way, because this was going to be my doctor after all—what had happened with my appointment and the fact that Kathy from her staff had been particularly rude, unapologetic and accusatorial towards me with respect to the confusion about the appointment time. What does Maria Bustillo say to me without taking time to even think for a second? "The door is right there and you are free to leave now." Needless to say, I'd never go back to this doctor again and I'm surprised that she continues to operate with such bad staff, facilities and manners. There are many other doctors as experienced as her and with top of the line facilities and well trained staff. Don't waste your time or money with her.
1.0 Rating
June 30th, 2012
worst dr appointment of my life
5.0 Rating
May 20th, 2012
great doctor.
I could see that she could appear cold and uncaring. But not the case at all. She does not waste your time and money as other places do. I appreciate her honesty and to the point approach. Fertility is a very sensitive subject and your vulnerability is easy to exploit. Thank you again Dr. Bustillo for our family.
5.0 Rating
January 28th, 2012
1.0 Rating
January 13th, 2012
she is very dry and the cost are very high also she didnt wanten anythin
1.0 Rating
September 27th, 2011
Does not care about patients!
5.0 Rating
November 30th, 2010
they actually care!
I came to this office after seeing other physicians in the community. You can feel the difference the moment you walk in. You are not treated like a number and the supporting staff actually cares about your issues. The compassion and treatment options were explained in detail. I would recommend them without reservations. Infertility is very difficult to deal with from an emotional level. They came thru for us in all aspects, we are now expecting our first child. Thank You Dr. Bustillo
1.0 Rating
June 8th, 2010
1.0 Rating
December 18th, 2008
NOT RECOMMENDED
She makes you pay way in advance for the whole procedure ( I paid three weeks before stimulation started). While I was getting stimulated, she decided to go on a vacation. Her team and the rest of her staff did not monitor my stimulation well and my eggs were overcooked. Eventhough the lab knew that my follicles were not good, they still PRETENDED to have performed ICSI on them AND assisted hatching. Ridiculous!! Maria Bustillo is an arrogant physician. I choose a woman, because I thought that she would have been more sensitive to my situation. Wrong calculation!!! I would not recommend her to anyone ever!