Rate Now
Share Your Experience
Have you seen Dr. Maria Demario?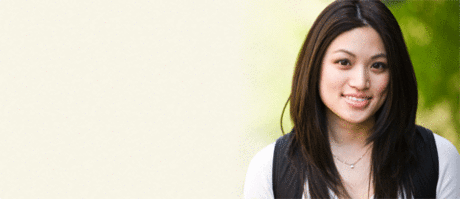 Birth Control
Get the facts about birth control so you can decide which type is right for you.
34 Ratings with 16 Comments
5.0 Rating
February 28th, 2017
Wonderful doctor and practice!
5.0 Rating
February 16th, 2015
2.3 Rating
September 4th, 2012
HORRIBLE STAFF
3.7 Rating
February 15th, 2012
Dr Demario is great!
Dr. Demario is great but her office staff is horrible (with the exception of Sue). When Dr Papa joined the practice the office staff changed and they are rude, ignorant and just don't care. Dr DeMario has been my doctor for 20 years and I stay with her becuase she has been so good to me but every time I go I consider switching to someone new and would no longer recommend her to a friend.
2.3 Rating
August 16th, 2011
PRO
DR. DIMARIO DOES A NICE JOB, HER STAFF HOWEVER IS TERRIBLE. "AGAIN"...FOR THE 2ND TIME IN A ROW THEY SCREWED UP MY MEDICINE AT THE PHARMACY, 4TH TIME TOTAL...VERY LONG WAIT, YOU CANT UNDERSTAND THE ONE GIRL WORKING THERE, AND EITHER THE STAFF OR DR. PAPA FORGETS TO DO CERTAIN BLOOD TESTS SO THEN IT HAS TO BE RE-DONE...WASTED MY TIME THERE. IM SWITCHING...DR. DIMARIO IS GOOD, IF U CAN GET APPT. WITH HER.
5.0 Rating
February 1st, 2011
Who cares about her politics... she's hot, sensitive, caring, and smart!
5.0 Rating
November 15th, 2010
vivacious1
5.0 Rating
November 11th, 2010
Happy Patient
It is my opinion that without Dr DeMario I would probably be dead. Eleven years ago I came to her with extreme rheumatoid symptoms and instead of treating just the symptoms she realized something unusual was occuring and sent me to diagnostic specialists who discovered that I had Wegners Granulomatosis an extremely rare auto immune disease. It appeared in my kidney the normal diagnosis time is 12-15 months with a high fatality rate within 3 years mine was diagnosed in 6 weeks and My kidney is in good shape after more than a decade of treatment.
5.0 Rating
October 17th, 2010
Wonderful!
I think it is funny that all the negative comments come AFTER DR Demario made a commercial using her right to express her opnion!! I have never in my entire time that I have been Dr Demario's patient (which is 15 years) have EVER heard anything but positive reviews, and the #1 thing that people would say is how incredible her bedside manner is. She is so caring and thoughtful.Dedicates her LIFE to her patients, all the while having a family, donating her time and talents to charities for the elderly and children of fallen police officers. I would reccommend her to anyone, regardless of her political views. She has a right to do so, remember that. It does not ever come into a conversation in her office while caring for patients.
1.0 Rating
October 13th, 2010
1.0 Rating
September 26th, 2010
Physicians should not be doing TV commercials for politicians
Physician's job is to assist their patients in treating disease or preventing disease. Dr. Demario's commercial for Pat Toomey was suprising because the republican party has a long history of siding with pharmaceutical companies, large hospitals and protecting the salaries of doctors over patient welfare and bringing down costs of medial care, cost of insurance, and cost of prescription drugs. I am now looking for a different physician as I just lost all respect for Dr.