Rate Now
Share Your Experience
Have you seen Dr. Marianne Passarelli?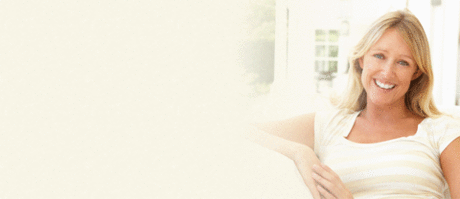 Hysterectomy
Learn about why this procedure is performed, who gets it done, and the different types of surgeries available.
34 Ratings with 7 Comments
5.0 Rating
November 11th, 2016
The Best
I have gone to Passarelli several times over several years for chronic UTI's . She takes great care to follow up with her patients. I can highly recommend her. I think she's one of the best in her field. My only disappointment is that she doesn't have her office @ 9 Washington Ave, Hamden. Go to Yale Urology group/YNHH to find her.
5.0 Rating
September 15th, 2015
5.0 Rating
July 21st, 2015
I almost canceled my appointment after reading the other reviews. I am really glad I didn't. Dr. Passarelli was extremely easy to speak with, took plenty of time with me, answered all my questions & seemed genuinely concerned with my problem. I also found the office staff to be friendly & helpful. I would whole-heartily recommend Dr. Passarelli.
2.3 Rating
January 29th, 2015
Never Even Saw the Doctor
My GP ran tests which confirmed kidney stones and they electronically submitted the results right to Dr. Passarelli's office first thing on a Wed. I was in a LOT of pain. I never heard back from Dr. P, so I called in myself after lunch. They offered me an appt. a few weeks later. ?! I asked if they had seen my results. It was a large stone and I needed help now. They asked, "Well, can you see our PA?" I replied, "I don't know, can I? Will she help me? How soon can I get in?" Answer, next Monday. "What do I do until then?" "Rest and fluids." After a weekend from heck, I saw the PA who was very pleasant and gave me the pain RX. Time and more tests go by before we realize it will not pass on it's own. Surgery determined to be necessary, but Dr. P was going on vacation and nothing would be scheduled until her return. I had had enough. Never even spoke w/Dr. P. Found another group who worked with me. PA was nice, but would not recommend this doc.
1.0 Rating
May 23rd, 2014
Worst doctors visit I have ever had. She was unresponsive and did not communicate well at all. She was rude as well as her staff. Never will visit this office again.
5.0 Rating
February 21st, 2013
Without reservation
Dr. Marianne Passarelli is an excellent Urologist. She is remarkably friendly and able to communicate a complicated condition in terms that were easily understandable to me. She answered all of my questions throughly and was patient when I would ask her to repeat the same information again when I had difficulty retaining the information from one appointment to the next. Her treatment plan was very successful. I recommend Dr. Passarelli without reservation.
1.0 Rating
August 12th, 2011
5.0 Rating
August 2nd, 2017
5.0 Rating
July 19th, 2017
4.0 Rating
May 24th, 2017
5.0 Rating
March 7th, 2017
4.0 Rating
January 30th, 2017