Rate Now
Share Your Experience
Have you seen Dr. Marie Acierno?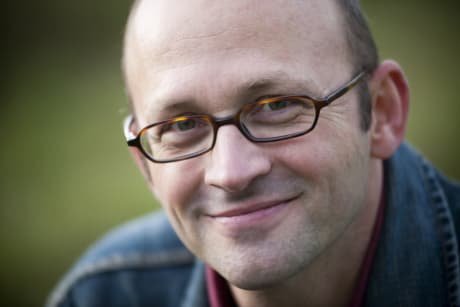 Chronic Dry Eye
Get the facts about chronic dry eye, including the causes, symptoms and doctors who treat this condition.
18 Ratings with 9 Comments
1.0 Rating
August 25th, 2017
1.0 Rating
March 26th, 2014
Horrible service
Had an 8 am appt. Had to wait for a guy from Lafayette to take a 10 second photo. Did not get the photo taken until 11:30. He was rude and expected my 7 year old Down's Syndrome child to kneel on a spinning rolling stool and cooperate to take a picture. He was arrogant and said, " I got the picture, but it is not that good". "But I got what I need, it's good enough". This is the second time that the same exact thing happened to us. The first time with me and the second time with my mom. Almost verbatim. He was in a small cramped room with other equipment around and would not even attempt to get a chair for him. I had to go in the hall to get a non rolling chair. At another prior appt (today makes the fourth and last ever visit to this facility), I asked the nurse or assistant why does it take so long to get into the actual appt. She replied, " You know how it is at a facility that no one has insurance". Really! Sorry, but I do have insurance and so what if they don't have insurance. Why do they need to be treated different? The doctor might be smart, but the staff is horrible and The company who services the photos should fire the man who takes the pictures. I would never recommend this place to anyone.
5.0 Rating
December 31st, 2013
3.7 Rating
July 21st, 2011
Manager
Dr. Acierno is very knowledgeable and thorough. She spends a lot of time with her patients and appears to be a direct and straight-forward individual, which may come across as lacking compassion. I feel that she's very busy and wants to make sure she is providing a thorough exam. My complaints are, there was no follow up, confirmed diagnosis or proposed treatment for my symptoms. One more . . . she's not a fan of returning phone calls. I won't critique the waiting time, it just could have been a bad day. Overall, I think she's a good doctor.
1.0 Rating
April 8th, 2010
Dr. Marie Acierno Is Over Sheduled and Away Alot
Dr. Marie Acierno's is very overbooked with many consults, so basically she see's you and then you are referred back to your original eye doctor. She takes her time and is very careful, but patients want to keep following the same Eye doctor especially if it is a chronic eye problem. I heard from some friends that she is also the head of the residency program and she is very involved at the Hospital and she is out of town so much.I would not invest anytime with her, since she is not around much.
5.0 Rating
February 27th, 2010
Didn't seem too busy
It did take a while to get an appointment - and that was a bit frustrating. Once in the office she spent an enormous amount of time - first with me, and then my family (explaining my diagnosis). She did the one thing that a bunch of other doctors couldn't do - tell me what was wrong. I am disappointed that I can not continue my care with Dr Acierno - it seems she only gives consultations and then care is transferred back.
2.3 Rating
February 27th, 2010
Dr. Acierno Needs To Slow Down
It seems to all of us, she is too darn busy and from what you all hear she is teachin trainees that will be docters and trying to see all of her patients and goin to so many hospital meetins and medical meetins of some kind, she needs to slow down because when you are too busy and don't slow down, things happen and they are not good.
5.0 Rating
June 30th, 2009
A bit of a wait....
3.7 Rating
July 10th, 2008
Marie D. Acierno MD
4.0 Rating
April 2nd, 2015
5.0 Rating
March 17th, 2015