Rate Now
Share Your Experience
Have you seen Dr. Anne-Marie Feyrer-Melk?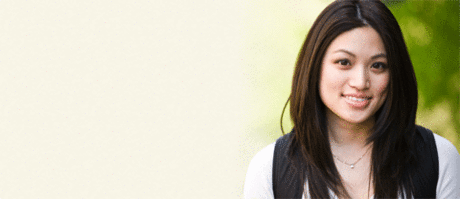 Birth Control
Get the facts about birth control so you can decide which type is right for you.
15 Ratings with 7 Comments
5.0 Rating
May 31st, 2012
Amazing doctor
1.0 Rating
April 26th, 2012
Very Poor Attitude towards their patients
1.0 Rating
March 5th, 2012
I have been a patient for a very long time. This is a very good doctor who has let her practice go completely and is not sorting it out. She is an extremely good doctor who has gone to boutique practice and while she probably still provides good care to her boutique patients, her "care" to other patients is abysmally poor. Tests go undiagnosed, impossible to get an appointment or communicate with office staff. A total mess!
2.3 Rating
February 1st, 2011
This might be a great doc but the staff and process leaves a great deal to be desired starting with the fact that they nearly announce social security numbers and private information for all to hear in the waiting room. They cancel appointments and then take forever to get you back in. You think you are going to see the Doc and a physicians assistant will arrogantly let you know she has as many answers as the doc when you don't see her. The only person who is actually connected to patients in this office is the person who does the lab tests.
5.0 Rating
October 3rd, 2010
One of two physicians, both female, who have saved my life
My oncologist had sent results of a very serious test which HE ordered, to my original primary physician and my original cardiologist soon after I arrived in Scottsdale and a copy to me. It was ignored. I was referred to Dr. Feyrer-Melk on Friday, I saw her on Monday and I was in the hospital getting a much needed stent on Thursday.I knew no one and she did not know me.Over the five years she has cared for the routine and the serious and there have been some serious - stents, pacemaker, erratic blood pressure and on and on. Anne Marie Feyrer-Melk knows exactly what to do in every instance and does it promptly and perfectly.In addition to the professional side, she is a very pleasant, caring, friendly doctor who is interested in her patients and shows it. I was recently in the hospital for three weeks and she was there every day - one evening at 9:30 PM.I have had only one other doctor of this caliber - a female gastroenterologist in Rhode Island who diagnosed my Celiac Disease resulting in a gluten free diet and energy again. AND she stepped out of her field and ordered a mammogram and breast cancer was found soon enough for me to be writing this.
5.0 Rating
August 13th, 2010
Excellent Cardiologist!
5.0 Rating
April 14th, 2009
Dr. Feyrer-Melk is the finest cardiologist I have ever met. Additionally, she is warm, caring, attentive, friendly, concerned and highly professional. One of the reasons I do not move out of the area is I do not want to give up Dr. Feyrer-Melk.
1.0 Rating
July 25th, 2014
5.0 Rating
July 1st, 2014