Rate Now
Share Your Experience
Have you seen Dr. Marie Philobos?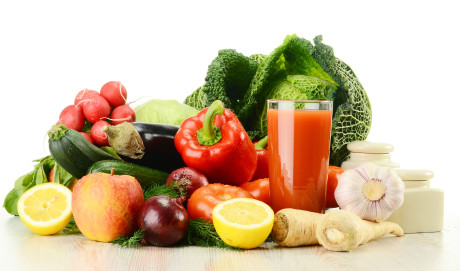 Type 2 Diabetes
Type 2 diabetes is a chronic disease in which your body is unable to maintain a normal blood sugar (glucose) level.
Quality Rating
Highly Satisfied
31 Ratings with 14 Comments
5.0 Rating
November 27th, 2016
5.0 Rating
November 27th, 2016
Friendly staff, clean office. Doctor is genuinely interested in what's best for her patients.
5.0 Rating
May 7th, 2014
Personable and Knowledgeable
5.0 Rating
November 21st, 2013
If you want the best doctor for your child she's it!!!
I''ve dealt with Dr.Philobos for 7 years. She's my grandchildren doctor. I never met a more caring doctor. My younger grandson has numerous medical issues which she diagnosed and made sure he got the best care possible. I trust only her with him. I even turned to her to help me with my 12 year old son because his other doctors didn't. She found out he has severe allergies. He's been suffering migraines for 3 years . If want a doctor who will not only treat the problem but find out why. She's has done more for my son in a week than his other doctors did in 12 years. I thank God we found her.
5.0 Rating
March 26th, 2013
Phenomenal Doctor
Dr. Philobos has been a wonderful doctor for all three of my children since the time they were newborns. It feels like you are a part of the doctor's family when you go in to see her. From the front desk, to the nurses, to the doctor, everyone goes out of her way to make sure you feel like the most important person they will see all day. It is a huge comfort to have Dr. Philobos and her staff taking care of my children.
5.0 Rating
February 5th, 2013
Angel on Earth Pediatrician
5.0 Rating
April 5th, 2012
Best Doctor I have ever had the pleasure to meet!!
Dr. Philobos is simply amazing!! I could not ask for a better Dr. to care for my children. She cares for my children the way I would. She is warm, loving, and very personable. The only Dr. I have ever had that was at a conference, and called me at the hospital when my daughter had pneumonia to see how she was doing. The love and care just spills over from her office. The office staff knows their patients by name and pretty much voice. I can not say enough about her. We moved about 45 mins away and still travel to see her. Thank you Dr. Philobos for being wonderful
5.0 Rating
October 10th, 2011
The best pediatrician you will find!
I have written here before to sing the praises of Dr. Philobos. I have to, yet again! She is absolutely amazing! I just had a medical situation with my middle son. (he is 17 and home from college for a short visit) The way she cares for her patients, you would think they were her own children. She never complains about how hard she works, she loves her patients; she always does what is best for them, regardless of how difficult it may be! My family loves her. I would say anyone that does not bring their children to see her are missing out on the best pediatrician around!
5.0 Rating
June 10th, 2011
IVE KNOWN DR PHILOBOS FOR OVER 8 YEARS AND IT HAS BEEN AN AWESOME AND EXCITING EXPERIENCE TO KNOW SUCH A CARING AND KNOWLEDGEABLE PHYSICIAN. SHE HAS CARED FOR MY SON FOR OVER 5 YEARS. HER WORK IS THOROUGH, PROFESSIONAL AND SHE CARES A GREAT DEAL FROM THE HEART. IT HAS ALWAYS AMAZED ME HOW WELL SHE REMEMBERS EACH OF HER PATIENTS AS IF THEY ARE HER OWN. AND HER ABLITLY TO FIND RESOURCES FOR HER PATIENTS NEVER ALLOWING THEIR RACE OR CREED TO BE DISCRIMINATED AGAINST THEM. HER STAFF IS VERY PLEASANT AND RESOURCEFUL. I AM GRATEFUL TO HAVE MET A WONDERFUL PERSON.
5.0 Rating
June 7th, 2011
The Best of the Best!
I have never met such an amazing doctor! We met "by accident", as she was "on call" at the hospital when my son (now 21) was 14 and had complications after an appendectomy; which required him to go back into the hospital. That is when I met her. No one else could figure out what was wrong...she did! I am so sad that my kids are growing up and have to move out of her office, since they are becoming adults. I still have a 13 year old and he will see her for 5 more years! She treats these children as if they were her own. She truly cares for them and loves kids....I have been in the medical field for almost 20 years...she is the best of the best! Her staff is friendly, helpful and wonderful! I tell everyone about her! She does not cut corners, she works harder than any doctor I know and she loves what she does. Her heart is in her work! She loves all of "her kids" and they love her! She is truly the best doctor I have ever met. I thank God we found her!
5.0 Rating
February 24th, 2011
Great Doctor
I love Dr. Philobos and her staff. They are always there when you need them, and she never minds new parents asking her random/dumb questions. She is always following up herself to make sure her patients are getting well. I have recommended her to all my friends and family! My daughter loves her and she genuinely loves all of her patients!
5.0 Rating
January 14th, 2010
THIS REVIEW IS IN RESPONSE TO MR FAISAL COMMENT:
Impression: Routine well child care,unable to find complete vaccination records in the emr provided by the previous physician office in madison,mother stated that his initial series was done at kansas and the father could fax the records,waited for more then 30 min. for the fax and it did not arrive,mother insisted that he did not receive his kindergarten shots and I personally advised her that I would not give the shots until I review the records myself,mother was advised that she can return to the office tomorrow and we would waive the copay,father called my office,was very rude to my staff and myself stating that the mother is disappointed that we did not give her son his shots,he was advised again that these shots could be given at 4 years old and since I dont have the records,I refuse to give him the shots based on what they are telling me,he was insulting to myself indicating that it is my responsibility to find this information out on my own since I am the doctor at that time he was advised to speak with customer service and he is propably better off switching to another physician who would be practicing medicine his style.after hanging up with the father the fax arrived and indeed THE PATIENT was given his kindergarten shots last year,attemted to call the father to let him know but was unable to do so since the numbers they provided us were disconnected. Regretfully the father was more intrested in completing a school form, but our intent will always be to ensure your childrens saftey and well being.