Rate Now
Share Your Experience
Have you seen Dr. Marietta Almazan?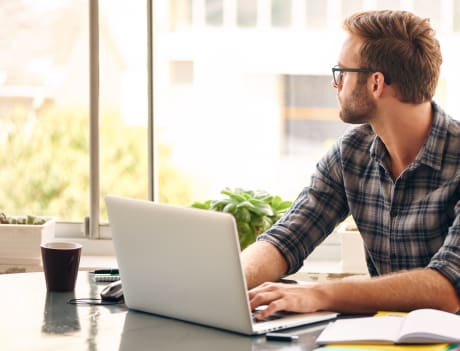 Adult ADHD
Get the facts about attention deficit hyperactivity disorder (ADHD) in adults, including the different types and symptoms of each.
Quality Rating
Dissatisfied
39 Ratings with 21 Comments
5.0 Rating
December 31st, 2015
Tired of bad reviews
Dr Almazan is the best Dr i have experienced in my mental health journey. Coming out of Kaiser i went to Dr A along with a therapist tied to her office. Dr A keeps current on my blood ork while prescribing enough meds to control my condition (BPII). My first appointment with Dr A, she was met with shock at the high levels prescribed me by Kaiser. She immediately ramped me down and worked with me to find the point where my condition has been stable for years. Cycles that would have occured are non-existant. I am a high funtioning, director level that has come about only through the hard work and dedication Dr A has displayed. If you choose to visit Dr A, do not go in with a self diagnosis and allow the Dr to do her job. Dr A is a proven leader of her craft.
1.0 Rating
December 4th, 2015
Abusive and Incompetent
1.0 Rating
October 14th, 2015
Don't go to Marietta Almazan
1.0 Rating
July 19th, 2015
Nightmare experience
Dr. Almazan will find you bi-polar even if you are not. My experience with her was a nightmare. I saw her for depression in 2001 and was quickly found by her to be bi-polar even though I had never experienced a manic episode. She put me on Lithium, Depakote and Respiridol. I became paranoid, extremely fearful, zombie like and had to move back in with my parents. Thankfully a psychiatrist I went to church with helped wean me off these drugs. I do suffer from depression which is why I went to her. I take Cymbalta for depression and have since late 2001. It has been a godsend. Please read her reviews online before seeing her. My experience with her is the norm.
1.0 Rating
May 3rd, 2015
better to stay home
1.0 Rating
December 8th, 2014
Be careful
1.0 Rating
April 24th, 2014
Find another doctor
I will never go back to this doctor again. After seeing her for a few months. I was diagnosed with bipolar disorder but at my appointments, I could barely get two words in. She would basically tell me what I was feeling and up my meds. My appointments were literally 5 minutes long. My initial appointment was 20 minutes. I was on so much medication I could barely stay awake long enough to drive to the stop sign. While I was out of town for 1 week due to a death in the family, I missed an appointment. I was called by her office staff and was told I was being dropped by Dr Almazan due to non-compliance?!!! That was the BEST THING THAT EVER HAPPENED TO ME! Probably saved my life!
1.0 Rating
March 12th, 2013
Everyone Bi polar??
Being the first psych doc I'd ever seen I didn't know what to expect. She didn't listen, talked so fast over me and decided I was bi polar right away. I'm not bi polar but she wrote a book on it that I HAD to get. She sent me away with a handful of Rxs I filled. I took bag of meds to my GP who had no idea what any meds were because ALL were prescribed " off label" . Meds made me very sick so few follow up appts I was told to INCREASE dosages! I stopped all of them. She cost me a fortune and NOW that I need a psych for panic disorder severely, I'm scared to go to one. I don't know how to find one since I'm so afraid of a repeat of what that "crazy" lady did. PLEASE do not see her or send anyone to that office. She absolutely will scare you from seeking help. Sure wish others who found good, great new doc would give names. This woman can't have a reputable license!
1.0 Rating
June 16th, 2012
The worst "Doctor" I have ever visited.
I have talked to Doctors in the area that have told me that Dr. Almazan needs serious professional help herself and that she is unqualified to give treatment. This is not a joke or exaggeration, but fact. She is not interested in helping patients but in taking 15 mins to remind herself who you are and toss out medication samples like candy on Halloween. I finally stopped seeing her when I waited my entire lunch hour in her waiting room and had to go back to work, only to have her charge ME for a missed appointment.
5.0 Rating
July 28th, 2011
Very Knowledgeable
1.0 Rating
January 17th, 2011
a total quack, don't bother
God this woman should never have been given a license to practice medicine. She's not that bright and clearly is on her own agenda. I've found a different psych who is shrewd and isn't hunting for a particular diagnosis...and also didn't diagnose me after giving me a bunch of quizzes you could find in cosmo magazine. She listened instead of talked. I'm glad to see other people found her just as ridiculous as I did. My thoughts are this is a person who either went to a subpar program or graduated at the bottom of the class and only got in bc the family had connections. She's clearly very defensive about her "expertise" and I had to listen to her rant about that she's the expert and I'm the patient as soon as I questioned her methods. Anybody secure with their knowledge would gladly answer those inquiries as opposed to unleashing a childish tirade. 80% of the appointment was either her talking about herself or telling me about myself (which she was mostly incorrect about). Sigh what a waste of $
1.0 Rating
September 12th, 2010
PLEASE BEWARE OF THIS WOMAN!
Dr. Marietta Almazan SHOULD NOT be a "Psychiatrist"...she needs to see one! I, among many others, spent months, years in my case, drugged up and being "brain washed" by this cold, uncaring person. I went to see her for my mild depression and ended up being bi-polar, according to Dr. Almazan. She told me I was a very sick individual and would be on medication the rest of my life. She TOLD me what symptoms I had and if I disagreed, she would find a way to put it back on my "denial plate." After seeing her for approx 2 years, I told her I wanted to go off all medications to see for myself how "sick" I really was. I had researched bi-polar disorder extensively and realized this wasn't me...AT ALL! When I told her I wanted to get a second opinion, she glared at me and told me to leave. My new Doctor believed in my and truly cared about my well-being. I haven't been on any medication what so ever in 6 1/2 years! PLEASE BEWARE OF THIS WOMAN!