Rate Now
Share Your Experience
Have you seen Dr. Marina Peredo?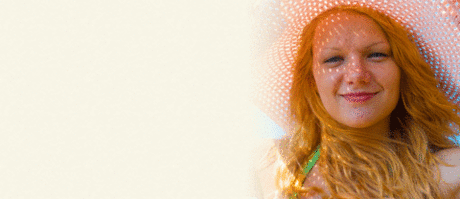 Skin Cancer
Get the facts about skin cancer, including the different types and symptoms.
76 Ratings with 32 Comments
1.0 Rating
October 11th, 2016
Terrible reception staff!!
I was recently in this office with my husband and overheard one of the receptionists actually yelling at a delivery girl who was there to deliver lunch. The woman was very nasty to her which seems to be a theme, as this receptionist is also nasty to patients. This will make me not recommend Dr. Peredo to anybody.
5.0 Rating
June 18th, 2016
2.0 Rating
February 24th, 2016
Good doctor, Horrible wait times.
3.0 Rating
September 12th, 2015
patien
I've had the best experience at Dr peredos office especiaaly with reception est Valerie. She squeezed me in as a new patient with Dr fastenbeg and am grestful!
2.0 Rating
April 20th, 2015
5.0 Rating
March 10th, 2015
Thrilled with my cosmetic consultation with Dr. Peredo. I am just shy of 40, and went to Dr. Peredo hoping to eliminate the dark circles under my eyes. She achieved this with fillers. While I was there, she suggested filler for my lips to balance out my face. I was nervous, but went for it. I really feel amazing. She is very skilled, and I feel priced reasonably for her expert skill level. I will be referring all my friends. Thank you, Dr. Peredo.
1.0 Rating
February 27th, 2015
Needs improvement
OK doctors, horrible staff. Took a month to find out my results. Lack of comminucation. Waiting time ridiculous. I'm lucky I'm not going there for something serious but I feel bad for those of you are. They need more doctors, more efficient receptionist, more precise appointment times (so you're not waiting an hour or so), more time spent with the doctors (I'm not a fan of paying my copayment every time I go there to spend 2 minutes with a doctor), and faster transactions. The office is very clean and nice though - no carpet, which I think should be a law in every office. They try to just get numbers rather than quality and it's driving me away. I hope they improve this or they'll be losing more patients.
5.0 Rating
January 21st, 2015
I truly feel Dr. Peredo is an expert in her field. I heard someone refer to her as a Michael Angelo of the face. I have to say she is not inexpensive but you do get what you pay for. I was very happy with the way she sculpted cheek bones on me with fillers . Her use of Botox is done in the correct places and I always had good results....
1.0 Rating
October 29th, 2014
Had a billing problem and spoke with somebody named Karin, she was very nasty. When I asked to speak with a manager she stated that she was the billing manager. I was so shocked that a manager would act so poorly to a patient.
5.0 Rating
August 14th, 2014
I highly recommend Dr. Peredo
I am totally surprised to read of the negative reviews about Dr. Peredo's Office. I have been using Dr. Peredo for about 7 years now both as a Dermatologist and for Spa Treatments. Everyone in the office is friendly, courteous and helpful. They always address any concerns or questions that I have in a professional manner. I have been getting Botox and fillers for 5 years and look younger now at age 63 than I did at age 53. I have many friends who have gone to Dr. Peredo and are thrilled with the results. She never tries to push products or treatments on me. She is always willing to work within my budget and does the most cost effective treatments to give me the most for my money. I live an hour from her office and it is worth the travel time to have the benefits of her expertise. I highly recommend Dr. Peredo.
1.0 Rating
May 20th, 2014
Money chaser & unhygienic office
Don't go to this unscrupulous doctor unless you like to wait hours to be seen. She is only after your money and she overbooks appointments so you wait, wait and wait for her to see you as if your time is not valuable! I got a severe skin infection after a biopsy she did, but she didn't accept blame. She pushes her products and her spa and she likes to remove things to charge your insurance! It is not about the patient, it is about the money with her. She collects the copayments up front and then makes you wait excessively to be seen. Go elsewhere where the doctor will care about you, not the money! She needs her license removed!