Rate Now
Share Your Experience
Have you seen Dr. Mario Galvarino?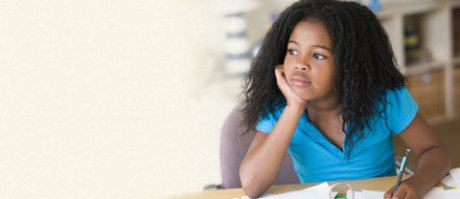 ADHD
Attention Deficit Hyperactivity Disorder (ADHD), including the different types and who gets them.
37 Ratings with 17 Comments
5.0 Rating
May 5th, 2017
Great Doctor
I have been seeing Dr. Galvarino for 1 year now. I have found him to be very compassionate and caring. He asks me questions and listens to my concerns. He has helped me immensely. I definitely would recommend him. It did take me 6 months to get my first appointment with him, but I think that was because of his office staff. The staff are not very friendly, but I just overlook them.
4.0 Rating
April 14th, 2017
1.0 Rating
May 5th, 2016
Can't believe he still has a license to practice
What a poor excuse of a doctor. During the entire 7 minute visit, he called a family member selfish and psychotic, rarely made eye contact and never offered a treatment plan to treat depression and anxiety. For this rude, uncompassionate, non-professional dismissal, we paid almost $100.00! What a scam. How this guy continues to practice is beyond me. Even more surprising is why people would continue to go back to him. If you want better psychiatric care, you're better off standing on a street corner and asking random people for advice, you have a much better chance of finding someone who at least cares about you!
4.0 Rating
April 7th, 2016
Great Doctor
1.0 Rating
November 19th, 2015
Please don't waste your time with this doctor.
Kicked me out of practice over ONE missed appoinment that was anot honest mistake. I really had the impression he didn't care for me anyway from the very first appointment. Just kept wanting to talk about my size and how people really probably didn't like me due to my size. DO NOT waste your time with this particular doctor in the practice.
5.0 Rating
July 6th, 2015
dont care bout bad reviews, he is not like that, go meet him urself to see :))
I had such a hard time finding a good doctor. then my friend from church referred me to him and he is the best doctor ever had!!! He is very good at diagnoising the problem and telling you what he can do to help, he is very Prompt so i am not in there all day but he listens and gets his job done very well. He literally saved my life only after one visit. i would recommend him to anyone who needs help!!!! I dont care what anyone says negative its not true , he is truely honestly a good person and doctor!!!
5.0 Rating
January 28th, 2015
1.0 Rating
January 15th, 2015
Not a good doctor at all. Likely one of the worst I have ever seen!
Dr. Galvarino is very disorganized and does not know what you are coming in for in most cases. Saw him for 3 years and was very unhappy. Out for money. Spends very little time with you. Have waited over 2 hours to see him.
1.0 Rating
October 26th, 2014
Dr Galvorino
I first saw Dr. Galvarino after a battle with cancer. I was having a hard time dealing with the effects of a year of radiation therapy. I was young engaged and had a very good job with great insurance. I met Dr Galvarino for 15 min and he put me on medication. After three months he put me on more medications. After six months we had spent less than an hour together and I was now on several medications and under his care. I was unable to work strung out and in horrible shape. My engagement was off and I had lost my identity. It took years to undo what his medications did. I would be very cautious before I took his directions. I never received any counseling or therapy of any type. He only prescribed drugs.
5.0 Rating
June 9th, 2014
After 13 years my psychiatrist retired abruptly do to serious health issues. I was refereed to Dr. Galvarino through the outpatient services at MIP. I wanted to know a little more about him so I looked up the reviews. I'll have to admit after reading the reviews I was somewhat doubting if I should keep the appointment. But after seeing him I have to say the review I read were not my experience at all. He took his time to ask me background questions and was very compassionate. He also took his time to explain what was going on with me and my meds, and explained everything about my meds to me. He is a very good doctor who reminds me of my previous Psychiatrist, whom I loved. Don't let the negative reviews skew your judgement. If you are referred to him, go visit and judge your individual experience instead of taking the words of others.
1.0 Rating
November 5th, 2013
Horrible Doctor
It's all about the money and how many patients he can see in 1 day. My visits lasted around 5-10 minutes. After my "visit" I always has to check to see if he had given me the right prescriptions because he made mistakes every time I saw him. Plus, he never asked me anything. When I would start talking he would cut me off. Even though I could hardly understand him. I tried my best to get him to listen to me because I often had problems with the meds he put me on. Finally, I woke-up and realized that he wasn't the only doctor in Greenville! Leaving him was the best thing for me and now I have a doctor that actually cares about what I have to say. He also changed everything Galvarino had me on. With that said, I've lost 15lbs and I'm not a zomby anymore! Thank God!
1.0 Rating
October 11th, 2012