Rate Now
Share Your Experience
Have you seen Dr. Marisa Schiller Sosinsky?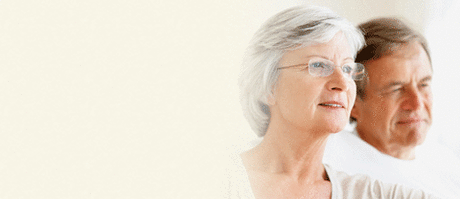 Alzheimer's Disease
Get the facts about Alzheimer's Disease, including the symptoms and stages.
Quality Rating
Highly Satisfied
45 Ratings with 13 Comments
5.0 Rating
November 8th, 2016
1.0 Rating
August 8th, 2016
5.0 Rating
January 5th, 2016
Great Dr.
5.0 Rating
July 16th, 2015
5.0 Rating
April 20th, 2015
2.0 Rating
March 24th, 2015
Avoid... Go to MAYO
Dr. Sosinski What I am writing is 100% accurate, so please read carefully. I first saw Dr. Sosinsky as a referral from an ER physician for a gran mal seizure I had at work a few weeks prior. For starters, I thought that Sosinsky treated me as though I was just another number. My conversations with her were too brief, probably only 10 to 15 minutes. I would always leave her office thinking well.. I didn't have enough time to get to 'that' or get to 'this' this time. Never once did she say, "Do you have any more questions for me?" Needless to say, during my appointments I felt rushed and I felt like I was cattle or certainly just another number in her book. Also, I felt like Sosinsky never really listened to me whenever I came to visit her for her brief appointments. I feel like she only started to listen as soon as I had a family member come with me to support my claims in regards to some severe side effects I was feeling. I lost 30 pounds in 2 weeks, couldn't eat, couldn't sleep, and had severe anxiety that came out of know where thanks to the meds. Furthermore, I learned that it is very rare to be placed on seizure medications after only having one known seizure. Furthermore, I feel as though Sosinsky wanted to in a way get rid of me as a patient. She referred me to MAYO for a second opinion on my symptoms. She had trouble deciphering whether I had a seizure, and whether the medications were causing anxiety. But the answer was easy to see. In a way I certainly feel her and 4 peaks neurology just wanted to move on from me and focus on their new patients rolling in. There's no way I can prove this, but I'm happy I haven't seen them in over a year. Since then I've been seen at MAYO, where they fortunately treat their patients like human beings. Hour long appointments and they pay attention attentively to their patients. I seriously wish every doctor's office were like MAYO. Also, MAYO looks at the whole picture, not just neurology. Lastly, I just wanted to say a couple words about her medical assistant. Her medical assistant, at the time it was Theresa, although this may have changed, was very inadequate. There were times where I would call in the early morning and would not receive a reply for days, one time it even took her 2 weeks to reply for a concern I had…Simply unacceptable. Most of the time she would have to go back and forth with the doctor and I would have to wait until the next day for her reply anyways. Very inefficient.
5.0 Rating
October 18th, 2012
retired RN
My husband has been seeing Dr. Sosinsky for a couple of years. She is attentive, responsive, compassionate, and so smart, right on top of things. You only have to tell her something once, and she doesn't forget. Amazing woman. She is very caring and logical too. We love her!
5.0 Rating
April 26th, 2012
5.0 Rating
December 20th, 2011
Fantastic doctor
5.0 Rating
April 6th, 2011
Dr. Marisa Sosinsky- a Brilliant Physician AND She Speaks "Human"
After suffering from nearly daily migraines for 30 years; and dealing with "savant-like" Neurologists, who were either far too interested in treating me like a science experiment, or staring right through me as if I were boring them with the details of my "medical issues"--a Dr. friend suggested I see Dr. Sosinsky. Since DAY ONE she was attentive, kind, funny, and BRILLIANT. She is the kind of Neurologist that treats her patients as whole human beings; never once making me feel as if I were complaining about my ailments, was always positive, and I never felt rushed. She has interpersonal and communication skills galore. The office staff is extremely helpful with everything from insurance, to questions. They too are gracious and friendly. Sadly, I had to move recently, and miss them DEARLY. It is not easy to find a group like this. Once you do, you know how truly blessed you are!
5.0 Rating
August 25th, 2010
This Doc Spends Time With Me
5.0 Rating
February 27th, 2010
Fantastic Doctor & Fantastic Practice!