Rate Now
Share Your Experience
Have you seen Dr. Marius Maxwell?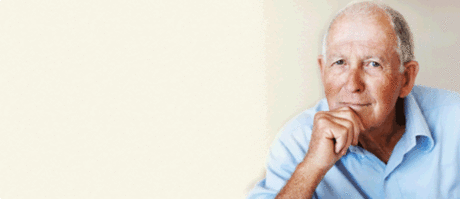 Parkinson's Disease
Get the facts about Parkinson's disease, including symptoms and how the disease progresses over time.
Quality Rating
Highly Satisfied
23 Ratings with 10 Comments
5.0 Rating
August 8th, 2016
Finally pain free!
Five months ago I was putting a bed frame together and felt a pull in my right buttock. I thought it was a pulled muscle but it got considerably worse--fast. The pain was excruciating and I was often unable to work and had to file for an intermittent FMLA. I went for treatment with my chiropractor almost daily. Once we decided that wasn't doing any good, my chiropractor requested an MRI. Once he reviewed the results, he quickly referred me to Dr. Maxwell. Unfortunately it took almost 3 weeks to get in for my first appointment but that was the only eh thing. In reviewing the MRI, Dr. Maxwell wanted to be 100% sure where the pain was coming from, so he referred me for a transforaminal epidural which told us exactly what we needed to know which was the L5-S1 disc was ruptured. I decided on surgery to alleviate the pain. Even though I work and Providence and am partial to Providence, I had the surgery at Alaska Regional, which I thought was great and the staff was amazing! The surgery went very well and I went home the next morning. The hardest part was standing up from a sitting position on my bed at home. However, within 5-6 days that pain went away and my back was just still and sore--like I had done too much yard work. I honestly could have gone back to work after one week but just felt like I needed to give myself a little more time, and get the stitches of of my back. Although this started 5 months ago and I just had the surgery 3 weeks ago, there was a muddle of mixed up appointments and doctors before I made it to Dr. Maxwell that were totally my fault which just dragged things out. I'm never sick and didn't know how all this works. However, Dr. Maxwell's office makes it very simple! You see him. Every time. No "middle-men." LOVE IT! His office is right off the waiting room. There is never any question what is going on because you talk to him every time. His staff was so helpful, knowledgeable, and timely with all the paperwork I needed for my job. I have bone spurs in my neck that are causing great pain but I thought I would just have to live with it because I was scared of surgery. Not the case anymore. I will have Dr. Maxwell do the surgery and I more than highly recommend him and his office!
5.0 Rating
November 13th, 2015
Surgery on Oct 24, 2015 in Anchorge, AK
Dr. Maxwell is now in Anchorage, AK first of all. I had a wonderful experience with Dr. Maxwell. He performed a drainage and removal of a Tarlov Cyst which was located on my S2 which was taking up an area of the size of a tennis ball. He has been the only surgeon in 9 years (and I've seen A LOT of docs over that time period) who addressed the problem. He had only done a few (by his own admition) yet was confident he could do it. Some of my numbing issues have gone already and I'm looking forward to whatever nervers will be coming back. If you are in Anchorage and need a neurosurgeon, I would highly recommend Dr. Maxwell, Arctic Spine.
5.0 Rating
August 2nd, 2015
Excellent doctor - when I first went to see him, my right arm was extremely painful and non functioning. After surgery, it is back to 100%! He did a fantastic job for me and his support staff are friendly and do a great job as well. My best health care experience of my life and I am very grateful !!!
3.0 Rating
March 13th, 2015
review of Dr. Marius Maxwell
5.0 Rating
December 30th, 2014
a remarkable experience
Dr Maxwell gave me a level of comfort with his interest in my opinions and his confidence in his abilities. He performed an anterior fusion of C3-C6 in about an hour and a half. I was up and moving pain-free a few hours later ! Remarkable (and possibly rare). His choice of surgical centers was basic in appearance but outstanding in care (and it is the care that counts.) If needed, I would not hesitate to recommend Dr. Maxwell to family and friends regardless of their location in the world. This is one operation you really want done right and Dr. Maxwell delivered in my case (and others that I am personally aware). Thank you Dr. Maxwell.
5.0 Rating
December 3rd, 2014
Brilliant surgeon and great guy
​I have lived in Palmer for 25yrs. Switched doctors and went with Dr Maxwell and so glad I did. I had an anterior cervical fusion with my former neurosurgeon 6 years ago but the pain started to get worse last year. Dr Maxwell found new disc herniations so I was booked for a new cervical fusion without any hassle or fuss. I like that he is very worldly and experienced as we connected on many levels. I recovered so well after my neck surgery and the whole experience was just a breeze. Highly recommended.
5.0 Rating
November 24th, 2013
A serious compassionate doc I would recommend to my family
I saw Dr. Maxwell for ongoing severe neck pain which I have been experiencing for three years after a car accident. I was referred to Dr. Maxwell by my chiropractor after years of therapies I finally decided to take the next step. Dr. Maxwell performed an anterior cervical fusion on me and I had recovered in 4 weeks and my experience was a breeze. I would confidently recommend this doc to my family and so glad we finally have great docs in AK.
5.0 Rating
February 25th, 2011
spine surgery
5.0 Rating
July 9th, 2009
Dr Maxwell fixed my neck!
I went to Dr. Maxwell because of pain in my neck that had gotten worse despite physical therapy, injections, chiropractors, etc. I tried everything.Dr. Maxwell recommended a fusion surgery and he explained it to me very thoroughly. I felt very comfortable with him and I know he is from Harvard which didn't hurt!I felt better immediately and it has been 1 year since my surgery and I feel like I have a new neck. I am forever grateful to this wonderful doctor.
5.0 Rating
July 9th, 2009
fantastic surgeon
Nearby Doctors

Dr. Marius Maxwell is similar to the following 3 Doctors near Anchorage, AK.