Rate Now
Share Your Experience
Have you seen Dr. Marjorie Caro?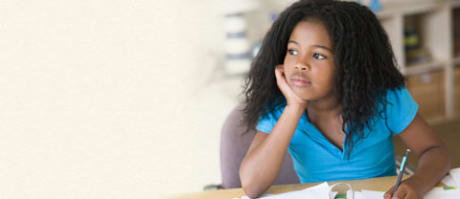 ADHD
Attention Deficit Hyperactivity Disorder (ADHD), including the different types and who gets them.
15 Ratings with 4 Comments
1.0 Rating
September 14th, 2015
Stay Away from Dr. Caro
Stay Away from Dr. Marjorie Caro! Find a doctor that cares and therefore listens to patient's history & loved ones in reference to what has helped patient stay stable. My elderly mother decided to visit this "specialist" despite the fact that she was doing excellently for the past 3yrs on her psychiatric medicines given by her general doctor… she was doing better than in the last 35 yrs of her life in terms of mental stability. Mom was living with husband, my kids, and I ; enjoying family vacations, church activities… and senior center activities. She enjoyed some independence, cooking her own meals, doing her own laundry, socializing with friends yet with the security and love of our family home. All this was taken away due to Dr. Caro lack of professional wisdom. From the first visit she started planning mom's decrease of the psychotropic medication which had her alert, agile, able to eat, rest, socialize…. Unable to personally take time off from work (being the only current income in our home for a year) I sent emails, made calls, left messages… requesting assistance in keeping mom stable on meds that had worked so well ~ All which were ignore by Dr. Caro. Within months of seeing her, she had lowered mom's Depakote from 500mg to 125mg per day and the Seroquel to half of what it used to be. These dosage was now like candy to her. Just like I warned this doctor, 'When she goes off the medications or dosage is lowered, her health deteriorates every time, to the point of not being able to live in the community / with us due to safety issues for her and others.' When I attempted to inform Dr Caro of mom's health deteriorating, she was no where to be found. After only 5 months from that first visit, I found my kids, my husband and myself terrorized by now psychotic mom. It was to the point that I had to call 911 to get her backer acted in order to get her needed psychiatric help. It was been 4 months since that horrible experience and hospitalization and not only is she still not totally back to her stable state that she was when she lived with us those 3 yrs but she now has to live in an Assisted Living Facility to say the least. So please find yourself or your loved one, a doctor that will listen to at least the patient's medical history if not their loved one… I received a call from her receptionist sometime ago, asking me to schedule a time to meet with Dr. Caro. When I mentioned I would NEVER recommend her to anyone, she asked me if I wanted to close the case.' How ironic', I told her, I was not able to communicate mom's needs over the phone but I am able now to "close" the case that I never opened over the phone'… Stay Away from Dr. Caro!
5.0 Rating
March 18th, 2015
Easy Relaxed Expirience
5.0 Rating
March 18th, 2015
There is hope with Dr. Caro
1.0 Rating
February 9th, 2015
Do not come to this mess of an office
5.0 Rating
April 24th, 2017
5.0 Rating
March 10th, 2017
3.0 Rating
February 26th, 2016
3.0 Rating
November 9th, 2015
5.0 Rating
October 7th, 2015
5.0 Rating
December 15th, 2014