Rate Now
Share Your Experience
Have you seen Dr. Mark Moran?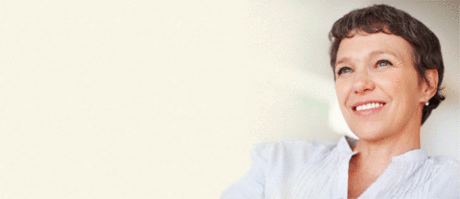 Fibromyalgia
Get the facts about fibromyalgia, including the symptoms and conditions that may be related to it.
46 Ratings with 21 Comments
3.0 Rating
April 24th, 2017
Hoping for the best
1.0 Rating
October 21st, 2016
5.0 Rating
April 4th, 2016
Awesomeness
1.0 Rating
March 30th, 2015
1.0 Rating
February 27th, 2015
Former patient
2.3 Rating
March 6th, 2014
5.0 Rating
June 5th, 2013
Definitely 4 stars!!! GREAT DOCTOR! :)
He is very attentive, very nice and comfortable to be around. He makes you feel like yall been friends a long time. He lets you speak and explain yourself and doesn't rush you to get you in and out of the office like a lot of other doctors are. I will definitely continue to go see Dr Mark Moran for as long as I need to see a pain specialist and I will definitely refer him to friends/family and to anyone else who is looking for a pain specialist Dr Mark Moran is the doctor to go to.
1.0 Rating
October 4th, 2012
horrible
This doctor is so rude and so is his staff..He's treats you so cold and short after reading all the other reviews on him omg is so true please be advised I will be reporting this doctor he doesn't want to take care of you after something goes wrong..he did a procedure on me then had pain right after then staff never called me back nor did he care less when he did finally call me back he acted very short and like he could care less what was happing to me he's horrible and shouldn't be a doctor arnt doctors suppose to be compassionate and considerate to others?..and his staff there bullys trying to be mean and rude to you..instead of making things right lol I can't believe this doctor is still a doctor after all these horrible reviews this needs to be reported immediate ly..He's staff is the worse lol no.wonder some of them been working there 5yrs and plus cause the act out as there boss does lol..
1.0 Rating
October 4th, 2012
Please Read this doctor has been horrible and everyone needs to know..
I've been seeing Dr Maron for six yrs due to back pain in the beginning he stared out flaky but he was recommended by my MD I've had for yrs so figured it will get better lol this experience of course has gotten much worse I've had numerous of back procedures done there with no relief then this last one I had he hit a nerve and now.im injured for life not only have I tried to reach out to him and his staff about my nerve pain I've even had to be rushed to emergency room several times due to how several my pain was then when I finally get a call back from one of his rude staff nurse Brittany.She said Dr Mark Maron has done all he can for.me and I should find other doctor wow after knowing I'm on.medication and still in several pain due to his procedure I would've though a doctor would have more compassion for a human being especially a patient that's been seeing him a while I feel this has been a very horrific experience with a doctors office and doctor whom avoid conflict and responsibility after the treatments Their providing...I will report this only so no one else gets hurt as I did..
5.0 Rating
September 7th, 2012
Love his staff!
I have been a patient of Moran's for 6 months now. I suffer from Ankylosing Spondylitis. I've been to a few pain clinics in my life, because of course the IDIOCY of the DEA makes it so hard for Dr.s to treat people like us who need a better quality of life. Anyway, I think more Dr.s should realize that their STAFF makes or breaks a practice. Here, the staff has NEVER been nasty to me, always gets my meds on time, and never uses a nasty tone. I left my last clinic, because the staff was incompetent. Dr. Moran himself is a thorough and great Dr. =D 4 stars easily!
1.0 Rating
May 1st, 2012
Lacks Trust and Mutual Respect
Dr. Moran does not respond to my concerns and fails to communicate his reasoning. When I complained of new or different pain, he told me to check with my primary care doctor even though I told him that I already had other medical opinions or treatments and feel like he could be of more (specialized)help. He abruptly gives generalized responses and does not follow up or suggest remedies. He assigned me to his nurse practitioner without notice. My pharmacy does not get prompt responses for medication refills. I have been seeing Dr. Moran for about 5 years and I feel like I said or did something wrong when I leave. He gives short or abrupt responses as if I am not worthy of detailed explanations regarding my quality of life. He is very arrogant.
5.0 Rating
January 30th, 2012
Young Doctor but very knowledgeable
I was referred to Dr Moran from my Chiropractor. I found him to be very professional and quickly was able to see what my issues were and address them. When I fist visited my pain was a 8 to 9 and today after 4 months I am down to a 2 or 3. I am not 100% but my pain has been lessened so I no longer need a cane and i can walk and stand 4 times as much as before.
Nearby Doctors

Dr. Mark Moran is similar to the following 3 Doctors near San Antonio, TX.