Rate Now
Share Your Experience
Have you seen Dr. Mark Allison?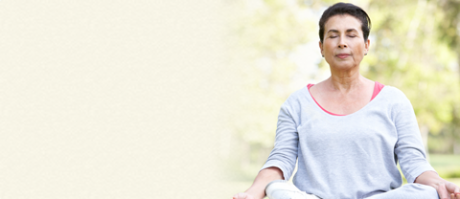 COPD
Get the facts about chronic obstructive pulmonary disease (COPD), including symptoms and complications.
Quality Rating
Highly Satisfied
28 Ratings with 12 Comments
4.0 Rating
November 26th, 2015
Not sure
1.0 Rating
September 9th, 2015
5.0 Rating
July 20th, 2015
5.0 Rating
May 30th, 2015
Outstanding Availabitily and Access
I switched doctors after being with our previous one or nearly two decades. I have a very restrictive travel schedule and had become used to begging, pleading and cajoling our receptionist to get the "courtesy" of being allowed to walk in and wait for an hour before moving into a room and waiting another long while. I have NEVER failed to get an appointment within the next couple days and usually either same day or next day. The wait time in his lobby is less than 10 mins and usually less than five. I am in an out within 20 minutes most times. His primary receptionist, Edie, is great - very courteous and helpful. After reading the last review about him only accepting "high grade insurance", maybe that's the reason I get such great care and I appreciate it considering I'm likely paying for both of us.
1.0 Rating
April 28th, 2014
Ex Patient
I recently changed Dr. away from Allison because I was no longer getting adequate care. He used to be an excellent Dr. but since has been expanding his business and become more of a business man than a Dr. His front staff has always been difficult to work with. His nurses were great. Dr. Allison himself sits in front of his computer and look into it the whole time instead of at the patient. He asks you for a list of symptoms that is before him on the screen and marks your answers down. I can get my own computerized diagnosis at home from my own computer! He never, ever follows up with you and never has any idea about your past with him. I liked him personally, but as a Dr. he isn't what I need or want.
5.0 Rating
August 28th, 2013
Within the past 6 months, we were forced to change physicians after 15+ years with the same physician. After some extensive research on doctors in the Riverside area, we chose Dr. Mark Allison. During our search, I called the office and spoke to his receptionist who is very pleasant and very helpful. As a first time patient, we got an appointment in less than a week, Other doctors in the area the wait for appointment to see a doctor was 2-3 months to see a doctor as a new patient, sooner (1-2 months) if you wanted to see a PA. Dr. Allison personally sees all of his patients, does not use PA's. Lobby wait time has been less than 5 minutes and in the room up to 5 minutes to see him. Dr. Allison is very attentive, takes notes, will take the time to talk to you and is very efficient. His Assistant that handles any questions after or in between visits, prescription follow-up, etc. is always very helpful and follow-ups in a timely fashion. Overall, we are thrilled with Dr. Allison!
5.0 Rating
April 6th, 2013
RN
5.0 Rating
September 6th, 2011
Overall, I like Dr. Allison very much, and his staff. However some time I go I was diagnosed with needing a gall bladder problem. And I was referred to a very good surgeon in the area. However about 6 months after I had the surgery I received a call from Dr. Allison's office asking if I had ever met with the surgeon or did I need another referral. Seriously 6 months later and the office had no record I had my gall bladder out.
1.0 Rating
June 1st, 2011
Corporate Manager not a Doctor
Dr. Allison will have nothing to do with you unless you are in his office. He does not return phone calls, does not visit you in hospital. You can only speak to him through nursing staff and apparently he does not listen to them accurately. When I recently needed to be hospitalized, he provided no assistance in being admitted, advising me through his nurse after numerous phone calls, none of which he returned, to call 911 and be taken by ambulance to the emergency room. He did not visit me in hospital over a period of three weeks, delegating that to associates. He is most reluctant to prescribe adequate pain medication. In the five years I have been seeing him he has never once laid a hand on my body or asked me to disrobe for any purpose beyond placing a stethescope over my tee shirt to listen to heart and lungs. Somewhere along the line Dr. Allison has apparently lost his way as a doctor, deciding instead, as a principal owner of a rather large multi-doctor practice, to be a corporate manager/director rather than a doctor. I should have long since found another doctor and will be doing so as soon as I am able.
2.3 Rating
July 12th, 2010
refers out to other docs. no follow up
5.0 Rating
May 18th, 2010
An Excellent Doctor!!
1.0 Rating
April 22nd, 2010
Dr. Allison needs to education himself on pain management and that clients who have pain are not usually drug addicts wanting narcotics. Dr. Allison was very unprofessional and uncaring of my condition and referred me to a doctor who deals with street drug addicts! Dr. Allison seemed burned out and should retire.