Rate Now
Share Your Experience
Have you seen Dr. Mark Aschliman?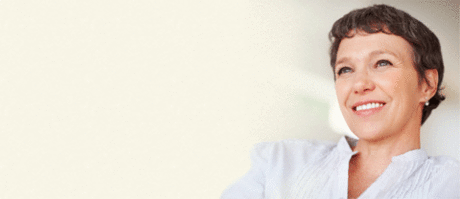 Fibromyalgia
Get the facts about fibromyalgia, including the symptoms and conditions that may be related to it.
23 Ratings with 14 Comments
5.0 Rating
April 20th, 2016
5.0 Rating
August 7th, 2015
Dr. Aschliman is honest, courteous, respectful, and compassionate. He listens carefully and asks questions to come to a diagnosis. He presents information clearly and takes the time to explain treatment options. This is the most efficiently run doctor's office I have ever been in. Great staff. Everyone works as a team.
1.0 Rating
July 7th, 2015
1.0 Rating
June 26th, 2015
On insurance company payroll
5.0 Rating
September 4th, 2014
Knowledgable and compassionate
I have been a patient of Dr. Aschliman's for many years. I have a degenerative disease and have struggled with weight issues my whole life. I have found Dr. A. to have a high level of clinical competency, and also to be compassionate and caring. He tells it like it is, and being a grown-up, I appreciate his honesty. His office is the most efficiently run doctor's office I have ever encountered.
5.0 Rating
April 11th, 2014
Review for Mark R Aschliman
1.0 Rating
June 26th, 2013
RUDEST Dr ever!!!!!!!!!!!!!!!!!!!!!
I went to see him for my back was one rude comment after another..told me i was over weight which im pregnant so of course i weigh a little more then i should...was asking if i get help from the state with stuff which i do for medical im a single mother taking care of my child alone so paying for everything is a little hard told me i should be married if im going to be having children, also that there is a way of preventing that.. which is NONE of his business, then also made a comment about my tattoos his exact words when he asked about the three little ones i have on my back was "did the state pay for these as well" which i got those when i was 19 years old paid for them myself he is just a very ignorant dr i would not ever recommend anyone to see him!!!
1.0 Rating
April 20th, 2013
bad experience
this is the rudest dr i have ever been to. i would NOT! recomend him to a friend. he is very arrogant! quote"there are the little guys and then there,s me"in the report for workers comp he said the injury wasnt from slipping on ice that it was caused by my severe obesity. im a big guy 6ft 4 and 280 lbs solid football player. he also made a rude comment about my tattoos.. worst dr i have ever been too!!!!!!!!
1.0 Rating
February 18th, 2013
Dr insults his patience and is very rude
this doctor is the rudes and doesn't care to tell the truth he insults you if you have tatoos. very very rude. there to bully you not to take your workmans comp claim any further do not believe him. his opinion is biased!!!
1.0 Rating
October 31st, 2012
Horrible
If you are sent to this doctor for an IME you are in trouble! He said I was 100% so my employer sent me back to my regular position. I got injured the fist day. I would not trust this "doctor" for anything. There are no professional complaints against him because he is so protected you can't go after him. Very biased and not honest, definitely works for who is paying him.
1.0 Rating
August 27th, 2012