Rate Now
Share Your Experience
Have you seen Dr. Mark Meyer?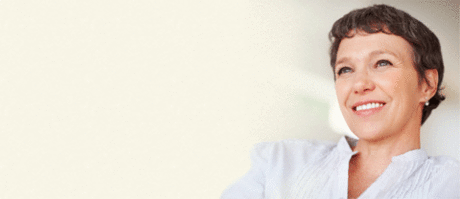 Fibromyalgia
Get the facts about fibromyalgia, including the symptoms and conditions that may be related to it.
39 Ratings with 15 Comments
5.0 Rating
January 6th, 2017
Great in Every Way!!!
5.0 Rating
October 21st, 2015
Ex patient
Dr Meyers was an awesome Doctor when I lived in Colorado Springs approximately 3 to 4 years ago....I never had a problem with him not once. His staff and others were really nice. I do not understand when people can not get their way withheld Doctor then they want to bash them, dr Meyers stayed professional the entire time he treated me!
5.0 Rating
July 24th, 2015
5.0 Rating
February 3rd, 2014
Office Visit
2.3 Rating
September 13th, 2013
Good doctor but...
1.0 Rating
March 21st, 2013
Disrespectful Receptionist
I had a referral from my PCM with Tricare authorization. When I called to get an appointment, as I was directed to do by the authorization letter, the receptionist was very rude in telling me they did not have my records for review and that when the doctor received them he would review my records and then make a decision whether he would take me as a patient. Which she later denied she told me??? Additionally, when I asked if they would be kind enough to give me call back for when I could get an appointment, she seemed annoyed by my question and told me I should call them back. Needless to say, I'm finding another doctor. After reviewing other patient reviews, I note this was not an uncommon experience.....
1.0 Rating
October 12th, 2012
Poor over time
I've been a patient with doctor Meyer for 9 years. Initially the service was of high quality and met standards of time to service. At that time, quality of service tremendousl. Since that time, the experience of the service in the office has deteriorated to a very poor rating. In the last 3 years I have never visited his office and been seen on schedule for 1 reason or another with little or no apology or explanation of delay.
5.0 Rating
January 5th, 2012
Dr.
1.0 Rating
June 16th, 2011
Don't Waste Your Time
Waited 3 months to get an appointment. Was told "Don't call us, we'll call you IF the doctor decides to treat you." Since my insurance company already authorized the visit twice for me for pain management, I pursued them despite being blown off. I even had to sic the patient advocate rep from my doctor's office on them. When I finally got an appointment, the office staff was rude and unprofessional. I waited an hour and a half before being seen by a nurse. Then when Dr. Meyer showed up, I courteously yet firmly told him how disappointed I was in his staff, and in the difficulty getting an appointment and being made to wait so long. He seemed disinterested and said "I don't have have to treat you" in a very rude way and walked out of the room. ?!? Leaving me stunned, speechless, and totally off guard. Whatever happened to professional courtesy? His office nor he has any. Don't waste your time on this guy. He and his office staff are one huge headache you don't need to add to your problems.
2.3 Rating
May 6th, 2011
Who Is Dr. Meyer?
I have been going to Dr. Meyer's office for 3 years, but I've actually only been seen by Dr. Meyer's at my initial visit. I'm a little 'put off' by that. I feel, in the past 3 years, that my pain has grown worse and my body has declined rapidly. Up until last week, there have been no tests, procedures or anything ordered or performed on me for my multiple conditions ~ only refills for my meds that I have been taking since 1993. Unacceptable. I am currently looking for a new Pain Management doctor that's more pro-active in my care.
3.7 Rating
September 25th, 2010
Drug Testing?
Though I have absolutely nothing to hide, I was caught off guard by a mandatory urine drug test. Trust is an important part of a doctor/patient relationship. I feel that this may be appropriate in some cases; or if the patient has been untrustworthy in any way, but somewhat off-putting as if I was guilty unless proven innocent. NOT a good start to a relationship! If this continues, I may have to look elsewhere for treatment.
5.0 Rating
August 18th, 2010
Nearby Doctors

Dr. Mark Meyer is similar to the following 3 Doctors near Colorado Springs, CO.