Rate Now
Share Your Experience
Have you seen Dr. Mark Allison?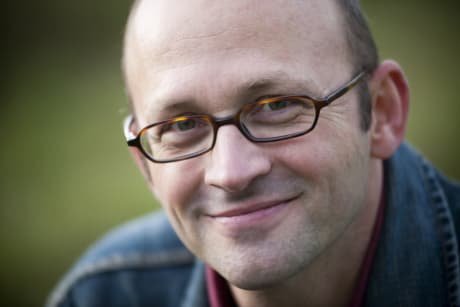 Chronic Dry Eye
Get the facts about chronic dry eye, including the causes, symptoms and doctors who treat this condition.
35 Ratings with 12 Comments
3.0 Rating
May 5th, 2017
Needs to look more Professional
I'm really trying not to be to critical but he does this to himself, he came Barrelling in does not introduce himself, is not wearing a badge of any type. Starts to inform me he knows what's wrong with me and I stopped him and said hello my name in Kathy's, he then realized he never introduced himself to me. He honestly looked like he just finished mowing his yard. I would have never taken him for a Doctor. A little professionalism would really help him. Very loud and overbearing, He never even looked in my eyes and he already had me diagnosed, I really don't think he cares what patient has to say. Comes across as a know it all doctor who does not have time for stupid questions.
1.0 Rating
December 15th, 2016
See another Dr
1.0 Rating
October 3rd, 2016
Most horrid doctor I have ever encountered. No greeting, no eye to eye contact. Extremely condescending. Told me I will be '6 feet under' soon. So unprofessional. Embarrassed that Warren Clinic would allow someone like this in their network.
1.0 Rating
August 30th, 2016
Retired
5.0 Rating
May 6th, 2016
Excellent Doctor
Dr. Allison may not be the friendliest doctor initially, but he has been amazing at figuring out what's going on with me and being extremely available when I needed him. I first went to him when I had a severe case of iritis. He immediately identified what was wrong, prescribed the right medicine, and followed up with repeatedly to make sure I was doing okay. He then gave me a method to reach him if this happened again as in my case, he said I could have lost my vision if I had waited much longer to get help. He might not tell you what you want to hear, but he definitely knows how to do his job and he can be very compassionate.
1.0 Rating
August 18th, 2015
1.0 Rating
May 27th, 2015
1.0 Rating
January 19th, 2015
surgical nightmare
My surgery with Dr. Allison was nothing short of torture. The pain med was inadequate, the pain was shattering and he was angry at me because I could not help flinching. Do NOT go to this man ever!
5.0 Rating
September 14th, 2014
Results couldn't be better
2.3 Rating
August 20th, 2014
Fedup
I found Dr. Allison to have a lack of humility. He would not admit that I could not see well after his fancy cataract surgery. Said if I needed glasses he would have said so. He sent me to another specialist who did eye test which revealed I still needed bifocals. They sent the information to Allison and he's never responded. I can now see with the aid of bifocals. He's superficial at least! Just a money maker not really interested in his patients well being at all. Very unprofessional. By the way, he said I would see better than ever.
5.0 Rating
March 21st, 2013
Patient
He has done an excellent job of taking care of my eyes. I had Radial K almost 30 years ago, cataracts removed on both eyes in the last few years, ring lens implanted and laser tweak to remove cloudiness that developed after a few years behind one lense. He tweaked at no charge to me. He is extremely busy but the office is run sufficiently to minimize waits and yet get a thorough eye exam. He doesn't waste time but has always answered my questions.