Rate Now
Share Your Experience
Have you seen Dr. Mark Larkins?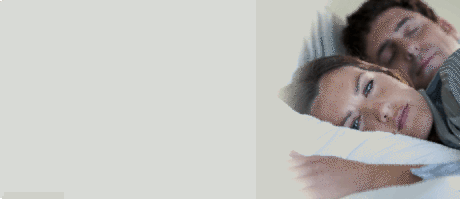 Insomnia
Get the facts about insomnia, including the different types, who gets it, and what causes it.
36 Ratings with 15 Comments
1.0 Rating
March 1st, 2016
If you need a new Drug Dealer.....He's your man!
5.0 Rating
May 6th, 2014
Compassionate and Caring
I am grateful to Dr. Larkins for taking the time to listen to my pain concerns. I was impressed with his bedside manner and also with his staff, from the front desk to his nurses. I left his office feeling hopeful for the first time in years! I would highly recommend Dr. Larkins for your pain concerns and so thankful that I found him and his office.
5.0 Rating
April 24th, 2014
Mr
Contrary to some of the other reviews, I find that Dr. Larkins is very professional, kind and courteous. He would have no incentive to treat me any different than any other patient as my medicare-medicade pays him very little for my treatments. I have had 9 procedures done by him and though i'm not pain free, at least i'm not walking around hunched over with pain like a hunchback. He gets 5 stars from me in every category.
5.0 Rating
November 22nd, 2013
1.0 Rating
August 29th, 2013
Sad....
5.0 Rating
June 10th, 2013
5.0 Rating
May 5th, 2013
Busy office but run efficiently and professionally. Dr. Larkins and PA Kings have been very patient and helpful when discussing pain management options and answering questions. Their nurses also respond quickly when I call and are very polite. I have and continue to live with severe pain. They do their best to help me. At times I am extremely cranky and impatient. That is not their fault. It is extremely difficult to deal with people under the circumstances encountered by Dr Larkins and his staff every day. We hurt, we want answers, we want to sleep for more than 2 hours. They do an excellent job working with us. I have recommended him to others.
1.0 Rating
March 26th, 2013
Rude! Dr. and Nurse!
I was referred to Dr. Larkin for back pain. My first visit he was very much rude and as I ask questions he was very short with me. He walked out of the room told me goodbye. I said I have one more question. Dr Larkin turned to me and said I'm busy in a loud tone! I'm seeing other patients and he turned and walked off! He spent 3 minutes with me and told me I had a copay whether I liked it or not! I will be filing a complaint with my insurance co. He's a very rude so called Dr.with no compassion for his patients!
5.0 Rating
September 14th, 2012
WONDERFUL
Finding Dr. Larkins has been a life-saver! It truly disheartens me to read some of the negative comments that were left by other patients, but I can only assume that they were looking for "recreational pain relief" rather then having a real problem. Because of their actions pain patients are regarded as junkies, however after reading what a few of them wrote it's obvious they are taking care of their pain needs as the grammar is atrocious! He has always been so professional, but still personable. He takes his time and makes me feel appreciated. I am so glad I found him and would reccomend without reservation.
1.0 Rating
July 27th, 2012
unprofessional, not very intelligent!
Have been a patient almost a year, had a major back surgery 3yrs ago, in constant pain every second of life. Med were changed (lowered) to 3lortab 10s a day,my first visit with Dr barking. My 4th saw his practitioner, then I explained that it was not working needed something else or needed more, was changed to fentynal pain patch every 72hrs &2lortab 10s a day I am allergic to the patches, nausea, vomiting blurred vision, burnt skin on arm sore throat no voice, and passed out twice? took 2days for them to contact me back, spoke with carry, uh she is not a doctor. Heck noteven a nurse, told me I would have to wait 8 days for med were& 2 weeks for injections. ,hello my entire lower back and butt is metal? ? ? Severe nerve damage! I have yet to speak to a doctor, but paid my office visits,paid my insurance, and my insurance paid Dr larkins, why am I on the happy end last I checked I am rendering money so service needs to be rendered and Dr you actually work for me i! Think about it, without patients you lose your income! Seriously yes I am mad but concerned for others bc an allergic reaction to a very dangerous pain patch is serious if you want the privilege to write med follow the rules and take responsibility & you talk to your patient not an ill, unprofessional girl who hates life and her job, carry!
1.0 Rating
September 19th, 2011
pan management
after being given a pain medication I was unable to breath, contacting doctors nurse she dismissed my concerns and exsplain dr gave me more than he normally does, she dismissed my concern being unable to breath, after several calls to get medicine changed I was dismissed with prejidice. I'm unable to get medical treatment for pain because of his dismissal, the 3 shots are the money part of pain management. all the local pain doctors are linked thru a fellowship agreement, when dismissed by one all refuse treatment. I suffered terribly because of this type of work ethics and practice. Dr larkins nurse refused to relay my concerns to him, she was argumentive and callouse over the phone and I was unable to get a word in edge wish, also threatening verbally that I got more than he normally gives out to patients. pain doctors have monoplized there trade and have linked each other in such a way as to gain a total rule over patients if unable to do the (the shots$$$)you will not be able to get treatment, Pain doctors are not part of the hospital they are renters, there is no complaint dept if you receive poor treatment thats to bad and they know that. as a chronic pain suffer I have contacted other pain management doctor who refuse to take me because they are unable to do the 3 shots again or the doctor that dismissed me has black balled me. I have writen many letters to (there) office. the nurse treated me with contempt and was the single main reason for my dismissal, if you upset her/him your out. Because I was short of breath Dr refused to change meds rather he dismissed me stateing theres no other medication available,And I suffered thru withdraws on my own from 4 7.5 percocets, this was a terrible stress on my bad heart not to mention sleepless nights. this practice has to change, this type of treatment is the norm in pain management. we need reform in pain management in our area.warning dont ask any questions and take what they give you, or join me in the withdraw dept called home.
1.0 Rating
September 17th, 2011
This doctor had no patience for me in a follow up visit. He was almost angry I was asking questions. When I asked what could be done for me, he told me there was nothing. I was refered to him for HELP. When I tried to clarify that there wasnt anything to help, he offered a procedure but didnt explain what it was though. He ASKED if I wanted it...He is the doctor, he shouldnt offer it if he just said it would not help. He is a doctor and should not be offering unnecessary procedures. Also, he was very rude and almost angry that I had questions for him and that I was taking up HIS time. He is in a service industry, his patients keep his pockets filled. When the visit was over he actually told me and my husband "You can go now." It was the worst doctor vist and I will not be going back to him. I am currently looking for a new doctor.