Rate Now
Share Your Experience
Have you seen Dr. Mark Glasgold?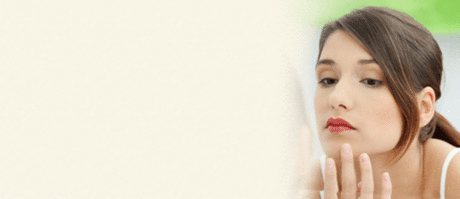 Acne
Get the important facts about acne, including the different types and what causes it.
Quality Rating
Highly Satisfied
46 Ratings with 35 Comments
5.0 Rating
August 29th, 2017
I had a facelift with Dr. Mark Glasgold on May 3rd. The decision to have this procedure was extremely personal, as I was feeling like I looked much older than I really was. Many years ago, I had seen Dr. Glasgold's father for a browlift, and my son had a rhinoplasty at the office, as well. There was no question on where I should go for a plastic surgery procedure. My expectations for the facelift included eliminating my saggy jowls so that I would look younger. My hopes were easily met and exceeded by Dr. Glasgold. He is simply a wonderful guy, always explaining each step of the treatment process. I would recommend Dr. Glasgold to anyone, as I will never go anywhere else.
5.0 Rating
April 11th, 2017
I'm still looking great and feel pleased
In 2012, Dr. Glasgold did my facelift and fat transfer. Five years later, I'm still looking great and feel pleased with my results. Dr. Glasgold is gentle and graceful, with a high level of professionalism. He seems to know what what needs to be done without over-selling. I started out doing a lot of research into area surgeons, but upon meeting Dr. Glasgold for the first time, I had a feeling deep in my stomach that he was the right doctor for me. From beginning to end, Dr. Glasgold explained what was going to happen and made me feel like my input was an important part of the process. I am always excited to share how grateful I am to have found Dr. Glasgold.
5.0 Rating
January 14th, 2017
Wonderful Experience with Dr. Mark Glasgold
I recently had a wonderful experience with Dr. Mark Glasgold. About three weeks ago, he performed my facelift and upper eyelid blepharoplasty. The procedure was effortless and I was completely comfortable all through my recovery. A friend of mine had mentioned Dr. Glasgold in the past, and so when I was ready to dive into the procedure, I started with my own online research. Dr. Mark has excellent reviews; everyone he takes care of is completely satisfied. I was also impressed that he does not use dressings or general anesthesia; both of which are important to me. At only three weeks into my recovery, you can now see my jawline and my eyes are no longer half closed. I really look like I did about 15 years ago, but you cannot tell I had a surgical procedure. I am so pleased, I can't wait to share my recommendation for Dr. Mark and the Glasgold Group.
5.0 Rating
November 17th, 2016
About five months ago, I had an upper lid blepharoplasty with Dr. Mark Glasgold. My eyelids were closing down over my eyes and I knew the procedure would make my makeup look better. A friend of mine recommended Dr. Mark's office. When I came in for my consultation, I had no doubt that Dr. Mark was a good doctor. Overall, I had a great experience without any problems. The best part about my results is that now I can see better. I couldn't have picked a better surgeon than Dr. Mark, and I recommend him to anyone.
5.0 Rating
October 7th, 2016
Instantly made my face look much younger!
Several years ago I learned about Voluma injections from a co-worker / friend who had been going to Dr. Mark Glasgold. She explained how it instantly lifted the face by restoring volume to the cheek area. Since I really liked how it made her look I decided to make an appointment with Dr. Glasgold's office. I have actually been to his office a number of times for other things. Dr. Glasgold really understand what you want done. I would 100% recommend Dr. Glasgold to others.
5.0 Rating
August 1st, 2016
I will use him again and again.
5.0 Rating
June 30th, 2016
Great surgeon
Dr. Glasgold performed my facelift in January. I first came to him about ten years ago. Originally I found out about Dr. Mark from a friend who had some sort of fatty tumor on the side of her face. I had my eyes done with Dr. Mark around that time 10 years ago and I was extremely pleased. I didn't want to look stretched, so when it was time to do something else, I did a lot of research. My results are extremely natural. I am totally amazed and happy.
5.0 Rating
December 9th, 2015
Long lasting results!
I am happy with my Fat Graft results. The procedure was done 5 years ago, and I haven't lost any fat yet. Dr. Glasgold did a great job!!!
5.0 Rating
November 12th, 2015
Blepharoplasty - Upper and Lower
Dr. Mark Glasgold performed my upper and lower blepharoplasty, and fat transfer last month. About 26 years ago, I had a rhinoplasty performed with his father, as well. They are all very informative and patient surgeons. We just adopted a toddler and so I just wanted to look a little better, not as tired. My recovery has been good, so far. I was bruised and swollen for a couple weeks, but no pain at all. I recommend Dr. Glasgold for anyone.
1.0 Rating
October 11th, 2015
Bad facelift, Absolutely terrible.
Lasted a year. If it is supposed to be a deep plane face lift and costs $1700 why did my face look so bad after a year? Total rip off. I was so depressed about spending this much money (I earn 35k a year before taxes) and looking worse afterwards. It's like the stitches didn't hold anything he just loosened my skin and muscles instead. My friends and family told me my face looked terrible after the swelling went down. This was in 2012 and I had to get another one redone in 2014 with a doctor in Fl, where I live now. I am not even in my 60s and wasn't aging terrible I just wanted to look younger. Instead I ended up looking older. After my facelift early last year with another plastic surgeon, I look amazing. Research your plastic surgeon people and do not let good reviews make the decision for you since they can be faked. He must have a great marketing director because there is no way more women are not getting bad results. I ended up going broke after taking a loan to get a facelift with him, then having to get another loan to fix what he did. I am single so I don't have a husband to fall back on financially. I didn't go back to him because if he screwed up so bad on the first one I would not give him the change to make my face worse.
1.0 Rating
October 9th, 2015
Horrible, and arrogant too.
He is arrogant and does not admit his mistakes. I got a fat transfer that looks horrible. He told me afterwards to use fillers. THAT IS WHAT I WAS TRYING TO AVOID! I spent all this money on a fat transfer for him to tell me to get fillers afterwards? No way. I think all these good reviews are fake. I also know of two women who had other procedures done by him that have had terrible results and spent a lot of money. I think I am going to recruit more of his patients and get a law suit on behalf of all of us.
5.0 Rating
September 18th, 2015
Facelift Review
I had a facelift with Dr. Mark Glasgold about four weeks ago. I am happy with my results so far. Dr. Glasgold is a very professional articulate, and compassionate e surgeon. He provided me exactly what I was looking for. Not too much, not too little, just enough. I am pretty fussy about the way look, and wanted to age gracefully, so I felt it was time to have something done. My recovery went well; there was hardly any discomfort. There was some swelling, which was a little bit annoying. The best part is that my skin is tighter; it gives a more youthful appearance. I have already recommended Dr. Glasgold to someone else.
Nearby Doctors

Dr. Mark Glasgold is similar to the following 3 Doctors near Highland Park, NJ.