Rate Now
Share Your Experience
Have you seen Dr. Mark Hart?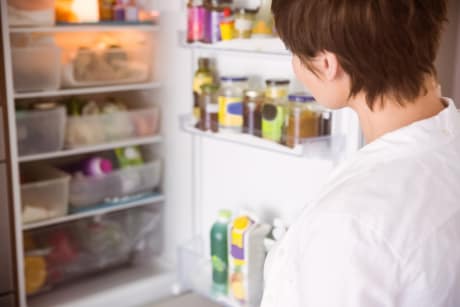 Binge Eating Disorder
Get the facts about binge eating disorder, including symptoms, causes and related conditions.
Quality Rating
Highly Satisfied
31 Ratings with 12 Comments
1.0 Rating
April 28th, 2015
QUACK
5.0 Rating
October 5th, 2011
Great. Doc.
5.0 Rating
July 8th, 2011
Hey!!! my Wife even like Dr. Hart and she doesn't like anything.
First off, I would recommend Dr. Hart to anyone, well that is anyone that would want a warm, caring, personable Doctor that actually listens to you and also has a great bedside manner. I'm an older fellow, alright then, I'm sneaking up on 70, and I've had my share of Doctors and most are like talking to a box of rocks. You won't find that with Dr. Hart.
5.0 Rating
July 1st, 2011
Great Doctor
I've been a patient of Dr. Hart for more than 13 years, and have recommended him to both family and friends. At over 50 years of age I have had an opportunity to be seen by quite a few different physicians in both the military and public sector, and his ability in treating the WHOLE person is unmatched. He takes time with me, really listens, and is not shy about being honest when my habits/lifestyle have negative effects on my quality of life. Although I do not socialize with him, I consider him a friend, not just a great doctor.
5.0 Rating
December 27th, 2010
very impressed!
5.0 Rating
May 28th, 2010
Extremely punctional and a great listener
5.0 Rating
January 9th, 2010
Newer Patient
1.0 Rating
January 8th, 2010
My personal billing information was released to a non-relative without my knowledge.
5.0 Rating
January 4th, 2010
Ms.Golub
Choosing the right Dr.is an impt. decisionfor me especially being new to the area.Dr.Hart & staff provided me healthcare the way I have always wanted it to be..Relaxed/Unhurried..Apts.easy to book w/nowaiting..Respectful of my time & personal needs Dr. Hart listened to all my questions andconcerns & provided me w/ professional service and expert advice from .....start to finish....Highly recommended..
5.0 Rating
January 2nd, 2010
MH
Dr. Hart has been my personal physician for 12 years. He is the most thorough physician that I have been to in my 45+ years. Others usually "ran me through the mill", where as Hart takes the time to check your overall health. He ask about work and family as well as physical issues. He treats the "whole" me. I struggled with hypertension before seeing doc. He thoroughly explained that I need to take control by lifestyle modification versus taking pills. I took medication and changed some bad habits to accomplish immediate lowering of my BP. With his continued encouragement I am totally off BP meds and experiencing the lowest BP ever! Dr. Hart treat my family, including my parents, and my friends. Everyone is happier and healthier because of Dr. Hart, truly a family physician!
5.0 Rating
January 1st, 2010
Great Physician
Dr. Hart has been my family's physician for over two years now and he has been great. I really appreciate his kind and caring bedside manner He spends the time to teach us about what is wri=ong with us and ways we can improve our health. His thoroughness with testing and diagnosing is better than any other physician I have ever had. I would recommend him to anyone.
1.0 Rating
November 5th, 2009
Don't Bother...
First of all I have known Dr Hart for nearly 10 years. My mother was his RN for most of that. He was considered a family friend and promised after my parents moved, to help whenever I needed it. I went in with a headache, he did blood test, a CT scan and when those came back normal he put me on antibiotics because he "didnt know what was wrong". He thought the antibiotics would make me feel better even thought an infection was NEVER mentioned. After 4 days of taking those I had a serious reaction (vomiting, abdominal pain, etc). He then placed me on another antibiotic. I called back to ask if they really thought it was necessary since I was never informed on an infection. The nurse said "well we really don't know what is wrong." I told her I was uncomfortable taking more antibiotics because I didn't want to go through the reactions again. She said she would call back in a few hours.When she did this is what I got. "Doc and I talked and we don't know whats wrong. Maybe the ER can figure it out." I asked if I should see another doctor and she bluntly said "Yes."Knowing Dr Hart I realized he didn't appreciate me questioning his judgment & therefor let me go...Sorry Doc but I know my body better then you. Don't bother...