Rate Now
Share Your Experience
Have you seen Dr. Mark Held?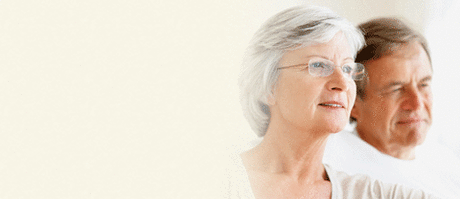 Alzheimer's Disease
Get the facts about Alzheimer's Disease, including the symptoms and stages.
39 Ratings with 11 Comments
5.0 Rating
July 12th, 2016
Best Neuro in New Bern, NC
1.0 Rating
December 1st, 2014
Accurate Surgeon
5.0 Rating
June 1st, 2012
2.3 Rating
August 18th, 2011
5.0 Rating
December 13th, 2010
He rebuilt most of my spine and did a fabulous job. I could not have had better care or a better outcome. was nearly crippled prior to surgery and now am totally recovered. one word of caution: if you are not ready to 'honor' your recovery, it won't matter how good your surgeon is. you MUST behave after spine surgery and take the full 18 months to recover but you WILL get your life back.
1.0 Rating
September 21st, 2010
RUDE STAFF
The staff at this office is very rude and they treat you like crap. They talk amongst each other about other patients medical issues loud enough for me to hear them while I was sitting down in the lobby they make you sign a privacy act statement however they have no secrets about your medical history with anyone who may be in the office. When I walked in I was rudely interrupted with a hand to the face and told to stand there till she was ready to talk to me. I would not refer this doctors office to anyone and to honest I wouldn't let them do surgery on my dog.
5.0 Rating
April 7th, 2010
New Lease On Life
Dr Held gave my daughter a new lease on life with his vast knowledge and ability. My daughter was unable to walk when he took her under his care. After an operation, she is now virtually pain free and is her old self once again. Dr Held is truly a miracle worker in his ability to help people. He is genuinely caring, thorough and totally open in communicating to his patients. This man deserves the highest accolades for what he does in giving people a new reason to enjoy life.
3.7 Rating
October 27th, 2009
Very accurate on diagnosis. He won't perform surgery if not needed. After my lumbar fusion he did not follow up with me cause he went on vacation directly after performing my surgery. So, my follow-up in the hospital was with a complete stranger. I did everything he asked of me before and after surgery but my fusion did not take place, I think my body did not accept the artificial bone that he placed. I would have liked to have had my own bone placed as he told me he was going to do and maybe the fusion would have happened. Nurses in his office were so rude I stopped going there - I guess after a year and "No Fusion" there was no need anymore.
5.0 Rating
August 28th, 2009
Very Good but Very Busy
I waited 2 months to see Dr. Held, with 2 appt. reschedules, on advice that he was worth the wait. He was very abrupt but very honest about what he could and couldn't do for me. I was in pain for 9 months and tried all the conservative solutions. 6 weeks now after surgery and I am feeling wonderful. Sadly, Doctors who are good at what they do are in high demand and can only see so many patients.
2.3 Rating
June 23rd, 2009
NEEDS MORE COMPASSION FOR PEOPLE
5.0 Rating
March 25th, 2009
Thank god for Dr. Held