Vitals cannot verify whether or not this professional is currently practicing. We recommend that you attempt to contact the provider to verify their status. Please email us at support@vitals.com if you have any additional information.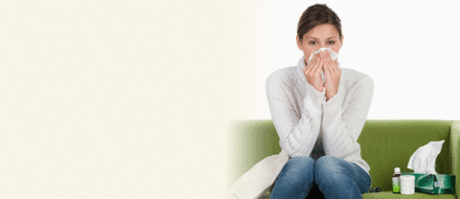 Home Allergies
Get the facts about indoor allergies, including symptoms, common allergens, and doctors who treat the condition.
24 Ratings with 10 Comments
3.0 Rating
October 20th, 2015
The world has lost a great MD. RIP Doc!
1.0 Rating
September 21st, 2015
Not a proper exam, nothing but bad advise and jokes. And to think i waited two months to see him!
The man did not address the problem that I was there for. In fact I don't think he had ever seen a condition like mine before. He did not do a good exam having never even looked at my vocal cords. How he came up with the answers he said were really just guesses because he didn't do a real exam. Then he recommended a specialist one certain man in another town. after multiple calls to his office that went unreturned i went there to find out the specialist he wanted me to see. He came me two doctors one with no experience and one who was not a doctor who specialized in what my condition was. This doctor is an evil clown. Do your self a favor and look elsewhere. God bless you and may you find a caring doctor who knows what he is doing. This man is not the one!!!!!!!!!!!!!!!!!!!!!
4.0 Rating
April 15th, 2015
Great Professional
Dr. Hoeplinger knows how to accurately diagnose when compared to other specialists that I have been to. The reason it is hard to get one on one time with him is because he is constantly working and helping other patients. While being there for patients all the time is important it is not absolutely paramount. The most important factor is accurately diagnosing patients and being able to treat them and knowing when to prescribe medication or bring the patient in for surgery. While Dr. Hoeplinger may not be the most personable Doctor in the world, he certainly has the experience and medical background to get the job done.
1.0 Rating
September 29th, 2012
Quacks
After beeing treated by Catherine Mack I could tell She was a quack . As she was admitting she never tested the stuff, she was taking out of my ear today. She said I think its time we tested this stuff , becouse it may not be what I though it was. What a horable thought! I a well Educated Person, was beeing treated by a quack!! One of the number one rules of Medician is test and make sure befor you medacate. But She been medicating without testing what I might or might night have . And she never used gloves, and spilled tools out on the floor picked them up and put right back in draw, and would use a tool put in emis basian to be cleaned. then turn around and us it agine, using a facial tissue to clean it. And when she was working frist she would be putting a vaccuming tool in my ear than up at her face and getting he hair cought on it. and she picked at he eye glasses and face while working on me she was just nasty and un perfesional. An was continualy talking down to me and my husband and son like were Uneducated Idiots. I will be seeking another Physician to take care of my Ear needs and Lawer whom Practices In Malpractice. Thank you Mrs. Burdick
1.0 Rating
April 23rd, 2012
very unhappy with this doctor
5.0 Rating
March 7th, 2012
Highly recommend if looking for an ENT
1.0 Rating
November 9th, 2011
will not see him again
1.0 Rating
March 9th, 2011
We scheduled an appointment to see Dr Hoeplinger, but only when we arrived to the clinic, we found out that the appointment will be with the Nurse Practitioner, not the Dr Hoeplinger. When I was calling for the appointment I was asking the receptionistwhat do we have to bring for the appointment (X-ray, list of medication, etc) and the answer was - insurance card. Me and my husband were taking the day off from work just to bring our 3-year old son to see the specialist, but the FNP wasn't even able to check his adenoids ( the reason we came to see the specialist). We just wasted our time and money and our son was horribly upset. It's look like this office was only care to bill our insurance company and us. Nothing was done for our son. I definitely wouldn't recommend this office to anybody, especially who want to bring their kids.
5.0 Rating
July 20th, 2009
5.0 Rating
April 8th, 2017
5.0 Rating
October 25th, 2015