Rate Now
Share Your Experience
Have you seen Dr. Mark Kislinger?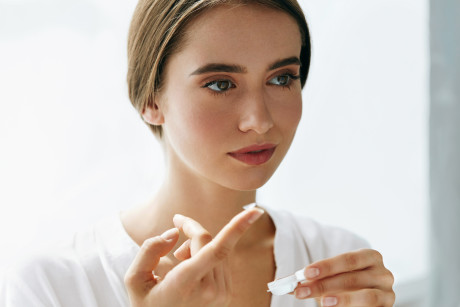 Contact Lens Care
A complete overview of what you need to know about your contact lenses.
10 Ratings with 6 Comments
5.0 Rating
December 7th, 2016
Retired
1.0 Rating
August 7th, 2013
Not a good choice
First, this is a for-big-profit enterprise hiding under the label of "healthcare". They're in it for money. They hire cheap (low-quality staff: technicians, frontdesk staff, and physicians) to save cost while boosting profits. Dr. Kislinger basically only serves as a storefront name. Patients don't really see him but can mostly see young, inexperienced doctors. And these doctors rush through their patients as if they work at an assembly line. Some of them actually make up stories and use wrong medical terms to describe their diagnoses. If you have any medical knowledge at all, you'll find this place to be "scary" in that your eyes' health could be worse than before seeing the doctors here. If you can go somewhere else, don't come here. Think of this doctor office as a K-Mart of medical care.
1.0 Rating
September 5th, 2011
Very disappointed and unhappy
I could provide a carbon copy review of JoAnn ChitwoodThe doctor was my mother's surgeon aboyut a year ago. All pre-surgery appointments she was seen by some else, so the first time she met thwe doctor was for the surgery. The doctor arrived 2 hours late but eventurally we made it out. When we went for the first follow up visit we waited in the waiting room for 2 1/2 hours until I started making a stink, then they put us in an exam room. Next follow up visit we had an hour and a half wait. Now, 1 year later, my mom can barely see anything (distance or close up) and we asked for a referral to a doctor from her health care group and the referral back again to Dr. Kislinger. Not a chance. I am interested in some of the other comments about botched up other patients as I will try to use that to get a referral to another doctor. I felt Dr. Kislinger ran a "cateract" mill. And the office staff is horrible.
1.0 Rating
October 28th, 2010
Dr is average, Office staff is horrible
Office staff rescheduled my appointments multiple times without notifying me. In each case, the office staff offer no apology and showed little concern. Wait times were not too long, but would wait much longer if it means that I receive care from a Dr and office staff that shows concerns for their patients.
1.0 Rating
October 16th, 2010
Surgery
Dr. K. was my father's surgeon recently. He has been going to this doctor's office for two years. He has had to wait a minimum of 3 hours each time. Dr. K. performed surgery on him and he is unable to see at all now. I would never recommend him to anyone!! He has no bedside manner either. I know of 6 patients in two weeks that went to other clinics after Dr. K did surgery on them because he had botched them up too.
5.0 Rating
November 9th, 2009
he gave me hope
when i went to see dr. k. I went in with a badfeeling about impending cornea transplants. I had been given alot of malarky as excuses in the past BUT dr. kisslinger told me that I needed the surgery and one of the two of them were done within a short time. All is well with the first one and I am anxiously awainting the second one. Dr. Kisslinger gave me hope and help for the future.
1.0 Rating
November 2nd, 2010