Rate Now
Share Your Experience
Have you seen Dr. Mark Lencke?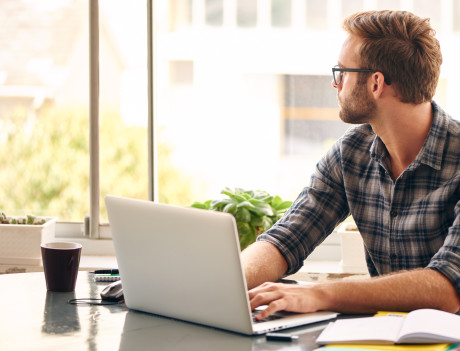 Adult ADHD
Get the facts about attention deficit hyperactivity disorder (ADHD) in adults, including the different types and symptoms of each.
38 Ratings with 15 Comments
5.0 Rating
February 8th, 2017
Bogus bad reviews
1.0 Rating
August 17th, 2016
1.0 Rating
April 26th, 2016
Retired R.N.
2.0 Rating
February 24th, 2016
5.0 Rating
February 15th, 2016
Great Doctor
2.3 Rating
October 8th, 2014
Very smart... Doesn't follow up
When I was first diagnosed at the age of 23 with MS I was lost and didn't feel like there was anything left to live for.. Then my bride(wife of about 3 months) kept me positive and so did dr. Lenke.. He was very very smart and good at explaining everything to me and my wife.. Even though he seemed to talk more to my wife and not to me?!? I actually had hope when he told me that not everyone would have the same issues with MS and not every medicine would work for people( this was when when my wife came with me) then I went to his new office in downtown columbia by myself(without my wife) and I told him the medicine wasn't working and I wanted to try something new... He then told me that "it's the best we got" I mean really I'm going through the hardest time of my life and struggling mentally and physically and thats all you can say?? Being diagnosed was the hardest part but I realized there is more to life then health issues.. I need a doctor to help guide me for the rest of my life and help me through this hard time in my life.. He disappointed me greatly.. I will be seeing a different doctor in two weeks.. Dont get me wrong he is really smart and he knows what he is talking about but he disappointed me and let me down in the time I needed him!
1.0 Rating
September 30th, 2014
Rude & rude
I've had two appointments with this neurologist. He is absolutely the rudest doctor or man I've ever met. I'm extremely ill, diagnosed with a serious neurological disorder. Yes, the NS does the operation however throughout the years you should be monitored by a neurologist since after all it is a NEUROLOGICAL disorder Dr. Lencke. He pretty dismissed everything I said. He said "I am a pill guy, what do you need?" Are you kidding me? I couldn't believe this man. I would never recommend him to anyone - friend or enemy. He should have his license taken away if "all he is a pill man." Then, why do you go to medical school? I was in tears when I left his office. Rude, uncompassionate, doesn't really listen to anything you have to say and completely invalidates you. He was out the door before I could even finish what I was saying. Do yourself a favor and find another neurologist.
1.0 Rating
April 8th, 2013
I called because my wife was in the ER twice over the weekend and we were referred to Dr. Lencke. She was diagnossed with Trigeminal Neuralgia. (AKA The Suicide Disease) This is one of the most painful things an individual can have. The receptionist told me that they could see us in 1 week. The ER even said we would need to let the Dr. know what she had and then they would most liklely see her. I couldn't get that far. The receptionist said that she had several people with the same thing waiting longer than a week. Since this is so rare that about 1 in 20,000 can have it, I doubt that was the case. We will try other neurologists.
5.0 Rating
March 17th, 2013
He was fine for me...
1.0 Rating
March 13th, 2013
The staff in the office were arguing with each other.There was a patient in distress and Dr.Lenke refused to attend to him as requested by the nurse.She approach another physican in the office who went to the patient.Dr.Lenke is rude, consescending,and appaers to care nothing about his patients.It makes me wonder why he ever went into patient care.I do not recommend this physican
1.0 Rating
November 19th, 2012
Rude - Horrible Little Man
5.0 Rating
May 16th, 2012
Dr. Lencke
I arrived early for my appointment. The office staff were polite & professional. My wait time was nominal. This included filling out their forms. My vitals were taken & then I was escorted to an exam room. Dr. Lencke was caring, professional, & personable. After completing my EMG/NCS, Dr. Lencke explained my diagnosis to my satisfaction. I didn't need to ask questions. I went to the check out desk & the lady was very polite. Thank you.
Nearby Doctors

Dr. Mark Lencke is similar to the following 3 Doctors near Columbia, SC.