Rate Now
Share Your Experience
Have you seen Dr. Mark Masteller?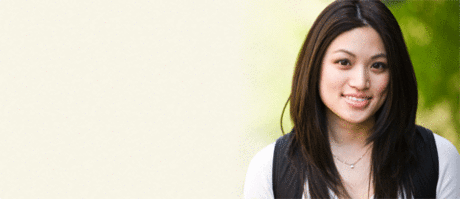 Birth Control
Get the facts about birth control so you can decide which type is right for you.
23 Ratings with 10 Comments
5.0 Rating
June 26th, 2017
great doc
2.0 Rating
September 2nd, 2015
1.0 Rating
March 16th, 2015
alot of education but lacks insight and common sense
Although Dr .Tronnetti spent 5 hours just on my case with this guy he fired me as a patient before Dr.T even got to unpack her suitcades in Florida. The "Patient advocate" was useless and corrupt as noted by other reviewers. The Doctors who have treated me since being fired by mark all consider it a privledge to give me excellent care due to the fact i have very rare genetic conditions that are not previously ever effected an American. I refuse to refer to him as a doctor he is woefully unprepared for the title but you can trace his backround and find he was a child of privledge ( his mother died young but his father was an excellent Doctor of some prominence) mark interpersnally and bedside manner would more suit a "prison doctor" doing lethal injections. I am a proud ex-patient who will never forget his lack of care or his office staff head Laury Dart who had an even worse case of personality disorder than mark. St.V's has moved him around several of there offices( as he continues to make ex-patients everwhere he practices).
5.0 Rating
July 22nd, 2013
1.0 Rating
June 4th, 2013
ex patient
2.3 Rating
August 17th, 2012
3.7 Rating
July 13th, 2012
Receptionist very snoody and hard to communicate with, very uncaring. It is because I like Dr. Masteller so much that I put up with the unkind frontdesk staff. They are the worse I haveever dealt with in all my years of visitingdoctor offices.
1.0 Rating
December 7th, 2011
Your health matters to You
Dr Masteller is once again At what was formerly known as McClelland Family Practice once Lead by Dr.Pamela Tronetti a Doctor of excellence and little compromise to the Hippocratic oath who thought and was assured her many valued patients would be cared for by Dr.Masteller in the same way she did , she got sold a bag of goods many of us got abandoned or fired or told we did not need medication or slandered and libeled us with untrue claima we were addicts in our medical records, this is not a quality Doctor and St. Vincent corrupt patient advocate department who let him get away with this should be voted with your dollar, also USE a different hospital where the advocate department will actually advocate for you,UPMC/ Hamot or Millcreek are not far away and Ethical Doctors that listen and care and will give top quality care are available you do not have to settle for Dr.Masteller and his rude staff. And also Diabetes NCQA under awards and distinctions and such is shuffling some papers hanging some posters reading numbers from some charts and paying a fee for the artwork to hang on the wall it means Zip Zero Nada Nothing anybody reading this could do it and get the same thing if you wanted to decorate your home in taking care of your diabetes 2010 medical office posters. You would not take Your BMW to a mechanic who works on YUGO's so why trust your health and life to the YUGO mechanic of Doctors.
1.0 Rating
October 20th, 2011
Dr. Masteller is deficient in diagnostic skills and his bedside manner is such that you feel like you are imposing on him because you are sick,Despite the fact he is getting paid to be your Doctor.His office staff is often "snotty" and rude & want to get there existing paperwork piles done rather than deal with whatever you want which may or may not increase the paperwork or the amount of time they have to do it. everyone in that office should be separated in to different practices and retrained to care about the patients and less about themselves.
5.0 Rating
January 19th, 2009
I have moved but I miss Dr. Masteller - Excellent Doctor one of the best in Erie
Dr. Masteller was my doctor for 12 years, now having recently moved from Erie, PA and finding a new doctor who is quite good but not as great; I realise how very much I miss Dr. Masteller. Dr. Masteller always went above and beyond with his assistance providing additional exercise printouts when I was injured. When attempting to lost weight going over my entire dietary intake and meal plans. A most excellent doctor with awesome bedside manner too.
5.0 Rating
October 17th, 2016