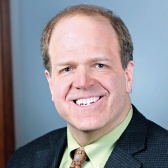 Dr. Mark William Moronell FACC and MD is a male Internist, has 16 years of experience and practices in
Internal Medicine

,

Cardiovascular Disease

,

Cardiology

, and

Nuclear Cardiology
.
Brought to you by
License & Identifications
A medical license is required for a doctor to practice medicine in a particular state. Requirements vary by state but most require, at a minimum, post-graduate training in the doctor's specific specialty. An NPI number is a national identifier unique to an individual health care provider and is managed by the Center for Medicare & Medicaid Services (CMS).
Additional Information

Where does Dr. Mark W. Moronell practice?
Dr. Mark Moronell practices Internal Medicine, Cardiovascular Disease, Cardiology, and Nuclear Cardiology near Homer, AK.
Additional practice locations include: Anchorage, AK and Dayton, OH.
See Homer Internists and Homer Cardiologists.