Rate Now
Share Your Experience
Have you seen Dr. Mark Ostahowski?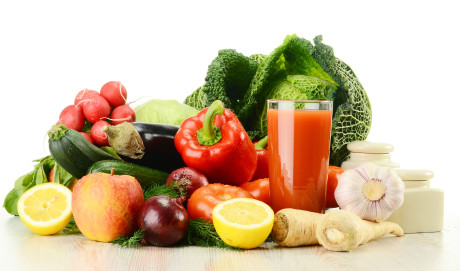 Type 2 Diabetes
Type 2 diabetes is a chronic disease in which your body is unable to maintain a normal blood sugar (glucose) level.
9 Ratings with 7 Comments
5.0 Rating
May 12th, 2016
3.0 Rating
March 25th, 2015
5.0 Rating
March 23rd, 2015
Patient
1.0 Rating
August 16th, 2014
Apparently this guy has no sense of what it's like to have three children ALL with medical issues, I missed one appointment after they called my cell phone and not my primary number to confirm, with all that occuring at once and getting my daughters app. pushed back we miss the thing only to get a NASTY call from the office,then the BOOT(sooo much for caring)
1.0 Rating
August 30th, 2013
I have been a patient at this office for a very long time. But today was just beyond excusable.. I called a week or so ago to schedule an appt. for my child to get immunizations.... I wasn't able to be physically present so I called and made sure that sending my father in my place with my child was OK. I was told by 2 employees ...1 of which was new..who asked other staff if my request and concern about a grandparent coming in my place was acceptable....I also spoke to a nurse. When my father arrived and after the well check was underway they refused to give my daughter her immunizations without my signature. So my insurance was billed for the well check and office call but still no immunizations to be able to start junior high...her first day. And might I add its Labor Day weekend and today is Friday. When I learned of what transpired I called the office as any frustrated parent would and the new employee I spoke to apologized and put me on hold. When the next employee picked up the phone by the name of Lisa ...not only was she rude...and condescending she tried telling me when I scheduled the appointment I never discussed shots with her...and to stop yelling????? She said she would try to find out who or what nurse I spoke to....told me our conversation was getting or going no where and said she would call me back....and as I sit here at 5:05 p.m. on Friday the beginning of a holiday weekend...I am shocked that anyone in that office had the audacity to treat a patient this way over the phone...in 20 of customer service with my career...the customer is always right and the front line faces or phone voices and or interaction is crucial. If I were Dr. Ostahowski... or any of the other doctors I would be embarrassed and disappointed to know that my staff would conduct themselves so disrespectfully when the doctors work so hard to maintain a great reputation and what they display on the walls in the waiting area as " Readers Choice" for being the best doc shop in town...Maybe the receptionists need a refresher course on proper customer/patient care...or better yet get rid of the rude staff that can't do their jobs!!!!
5.0 Rating
April 17th, 2011
The best Dr around
I hold the opinion that Dr Ostahowski is the best Family Medicine doctor in town. He is friendly, knowledgeable and professional. He always takes the time to listen to my questions and to fully explain the answers. I would recommend him and his staff to anyone who likes to be heard and treated with respect.
2.3 Rating
September 15th, 2009
Poor experience
I have had two appointments with this Dr. Both times I waited over 40 minutes for my appointment. He seemed to listen to me but when I reviewed his records, I realized that he didn't hear a word I said. I found 4 errors including listing the wrong pharmacy. He had written that the patient complained of _____ which I never did. On top of that, I delivered records from previous physicians which they lost. I paid for these records and went through quite a bit to get them. In his records, he states he is waiting for the reoords to recommend a plan of action. Well, they are in his office somewhere/no one can seem to find them. I am truly disappointed in this Dr and his office.