Rate Now
Share Your Experience
Have you seen Dr. Mark Puricelli?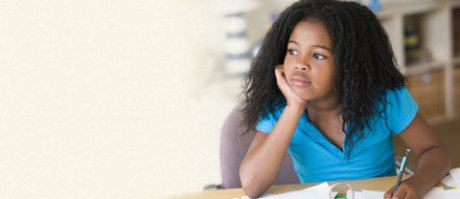 ADHD
Attention Deficit Hyperactivity Disorder (ADHD), including the different types and who gets them.
30 Ratings with 19 Comments
1.0 Rating
February 17th, 2017
Awful service, didn't listen to my story or symptoms
Told my story in great detail of onset, timing, symptoms, history, etc and he immediately started focusing on other locations and dismissed everything I said. Rx prescribed didn't work, severe pain continued, no callback for days. Spent 7 minutes in the room with me, wrote an Rx and walked out. Awful service, no details, didn't do an exam for the areas of pain. I felt written off and not important or a priority. Almost like "try this for a month and good luck". Read all the poor reviews on this page and Google his name for others. Lots of people with the same story of poor service, dismissive, lack of importance, no exam and doesn't focus on anything you say. Might as well be flipping a coin. Extremely disappointed.
1.0 Rating
January 24th, 2017
So rude and seemed inconvenienced
The location is inside the hospital and I arrived 10 min late due to being provided wrong instruction to which building he was in. After a 40 min drive and a long walk after we parked we arrived and were told he was too busy to see me. I apologized for being a few min late but indicated I had driven 40 min. My husband has rescheduled a buisjsss trip from Florida to ensure he was here for this apt. I was being seeing due to the possibility I had an clot in my brain which was causing me to have breathing issues and fear I could have a stroke any time based on symptoms. I'm 35 and have been worrying about what is going on for weeks while i waited for this apt. The doctor had no concern for my situation. I could understand being a half hour late but I was literally about 10 and had called. Would never recommend this doctor. Doctors should care and he clearly doesn't
5.0 Rating
May 17th, 2016
1.0 Rating
February 2nd, 2016
WORST DOCTOR EVER!!
This is the most rude, unsympathetic and insensitive doctor I have ever met. He does not explain conditions or treatment. I do not recommend him to anyone except the Review Board and the AMA to remove him from service, permanently. My husband's appointment with this doctor was set up by Mercy Medical Clinic, Centerville, IA. At our first appointment with him he asked "Where is your MRI?" We said, "that is why we are here, to get the MRI". He said, "No, it should have been done in Centerville, I will see you again once you have had it done". Then left the exam room. After 10 days, Centerville did the MRI then sent the report to Dr. Purcelli. HIs office then called the patient and said "Dr. Purcelli wants you in his office tomorrow. What time will you be here?". It was impossible to get there for 2 days. As we drove into the parking structure, the office called and wanted to know where my husband was, the Dr. was impatient to see him. Once we arrived at the office, we were hurried into an exam room. Dr. Purcelli came in and said "We have you scheduled for surgery today, my staff will escort you to the hospital and make sure you are admitted right away". I said, "Why is surgery scheduled, we have not been told what the condition is?" Dr. Purcelli said "He has a glioblastoma multiforma. A neurosurgeon will see you to explain the procedure." Then he got up and left the exam room. No explanation as to what a glioblastoma was. I knew that an "oma" condition was cancer, so I said "So this is cancer. It can be either benign or malignant correct?" In the hallway, he turned and said "Oh it's malignant. The staff will take you to the hospital now".
1.0 Rating
March 14th, 2015
1.0 Rating
March 10th, 2015
1.0 Rating
December 30th, 2014
I cannot recommend this doctor
1.0 Rating
May 8th, 2014
Rude and Unprofessional
5.0 Rating
July 20th, 2013
Direct
1.0 Rating
May 11th, 2013
should not be allowed to practice
1.0 Rating
April 18th, 2012
HORRIBLE!!!!!
I was referred to Dr. Puricelli after about 1 year of having symptoms and seeing Dr after Dr. I was referred to him after having an MRI showing a syrnx on my spine. He basically wondered why the heck I was there and had NO interest in helping me. He prescribed me another medication and basically it said it may or may not work. I have not filled my prescription yet because I have not heard good things about the side effects of this medication, so I will be getting a 2nd opinion first. Needless to say I will NEVER see him again and will be calling to cancel my follow up appointment with him. Worst bed side manner I have experienced yet.
1.0 Rating
March 13th, 2012
Nearby Doctors

Dr. Mark Puricelli is similar to the following 3 Doctors near Des Moines, IA.