Rate Now
Share Your Experience
Have you seen Dr. Mark Ray?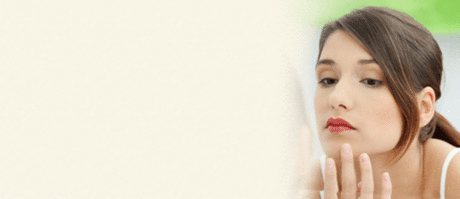 Acne
Get the important facts about acne, including the different types and what causes it.
20 Ratings with 9 Comments
1.0 Rating
September 26th, 2016
Never again
Dr. Ray is one of the most arrogant and rude doctors anyone in my family has ever been to. Approximately 7 years ago, without any proper diagnosis, he told me that my skin was probably from leukemia or lymphoma and that I would probably die. Turned out I didn't have any disease at all. Recently, he saw my 85 year old mother, as I didn't realize she was seeing the same physcian. He was nothing but rude, condescending, and actually called her names. He berated her in front of others and then the front office was cold and rude as well. To an 85 year old woman. He should be tied up and whipped! No one from my family will ever step foot in the building again! I will make sure of that!
5.0 Rating
June 7th, 2014
History of Visits
5.0 Rating
May 23rd, 2012
Great doctor
1.0 Rating
October 27th, 2011
All about the MONEY!!
It is definitely all about the money. On my first and only appt. I was not told that my insurance would not pay any of the charges due to my deductible and they requested me to pay $426.00 upon leaving. When I said I didn't have that kind of money right then, I was told that I had to pay my bill right then. I asked if there would be any additional charges later and was told probably not. I paid with a credit card and then I get a billing for $326 dollars more. They had told me my bill would be $426.00 total when in the office. Staff was very cold and acted as though you were a number, not a human being. Doctor froze about 6 or so bumps on my body and it took about 10 min. Outrageous. I will not go back to him even tho my primary doctor sent me to him. I will ask for another doctor in the future.
2.3 Rating
December 27th, 2010
1.0 Rating
October 13th, 2010
Tell the Truth
Mark Ray, does not tell the truth. When I had (2) Skin Cancer spots on my face(one on my lower jaw & other on 2 inches above left eye browl) Dr Ray told me that I would have to have 2 appts to remove the Cancer, because my Insurance would not pay him to have both removed on the same day. NOT TRUE! I talked with UnitedHealth Care and they informed me they would approve and pay for both removals (here's the TRUE) but the second removal would PAY Dr Ray a "Reduced $$ Amount" but will PAY him FULL amount if removals were on different days. So this is why Dr Ray wanted 2 different days, it's about the $$$$ for Trinity Dermatology. Dr Ray personally call my cell phone and told me himself that my Insurance company WOULD NOT PAY to have both removals on the same day.
1.0 Rating
August 17th, 2010
2.3 Rating
May 18th, 2009
Professional, Yet Conceded, Doctor
I went to him because he came highly recommended by many of my friends, however he rushed though my questions and rarely addressed me. Most of the time he was talking over me to his assistant in some medical lingo, while she typed away on her laptop the entire time. When I offered my input on a cronic condition I had and my thoughts on the matter he blew it off and put his two cents in. I felt be-littled, rushed and somewhat like a number rather than a patient. However, following the appointment he did talk to me on the phone after I did not understand what the office staff was trying to tell me about a finding on a culture. He practically admitted defeat when his findings were not what he had expected and offered another diagnoses which I researched and found matched my condition perfectly. So, all in all he is a good doctor as long as you're willing to sacrifice personability.
5.0 Rating
July 14th, 2016
5.0 Rating
August 11th, 2015
5.0 Rating
July 20th, 2015