Vitals cannot verify whether or not this professional is currently practicing. We recommend that you attempt to contact the provider to verify their status. Please email us at support@vitals.com if you have any additional information.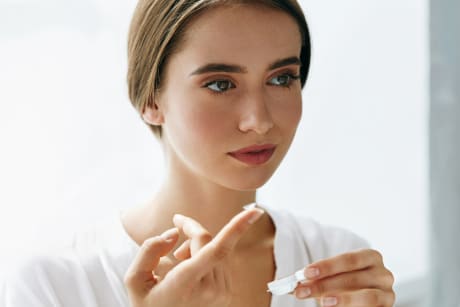 Contact Lens Care
A complete overview of what you need to know about your contact lenses.
10 Ratings with 9 Comments
1.0 Rating
December 30th, 2015
Patient
I expressed concerns at appointment that my overall seeing vision was very poor and often could not see with left eye. This doctor knew during the eye exam that I had cataracts and my left eye cornea was covered. Yet, he did not tell me and did not suggest any other services. It was due to continued vision problem worsening even with glasses that I sought services from another doctor and learned that I needed cataract surgery. I followed up with Dr. Saffra, and was told that he no longer did surgery because of his back problems. Yet, he failed to give me the diagnosis at my visit.
2.0 Rating
July 3rd, 2015
5.0 Rating
October 30th, 2014
Excellent physician
Dr. Safra knows his stuff, and I trust him completely with my eyesight. He proceeds with the utmost caution, paying special attention to issues unique to me that could become problematic in the future. He is very thorough, answers my questions (you can tell he still loves what he does, because he seems to actually enjoy answering some of my questions which are sometimes asked merely out of curiosity). He's been my doctor for almost 10 years now, and I remember I initially thought he was a bit brusque. But I think he just comes off that way at times. Sometimes people with brilliant minds aren't always as equally gifted in social skills. Nevertheless, he's never been rude to me, and I'm certain in the knowledge that he cares about me as a person and patient, and as I said-- I trust him completely.
5.0 Rating
May 1st, 2013
Emergency Referral to Dr. Safra
I noticed a "patch" of cloudiness in my eye over the weekend. On Monday, my regular ophthalmologist was on jury duty, and I was referred to Dr. Safra. His office staff worked me in after lunch. As this was a "work in" appointment, I wasn't surprised or upset that I had quite a wait, both in the waiting room and in the examining rooms. Dr. Safra was quite thorough and was very informative - including that I had a retinal problem that he wasn't sure about. He referred me on an urgent basis to a retina specialist. Turns out I have sudden onset macular degeneration, and I am now receiving state-of-the-art treatment because of Dr. Safra's conscientiousness. He is a bit abrupt, but that wasn't a problem, for me. He answered all my questions honestly, and without hesitation. If he didn't know something, he said so, and presented me with solutions. If I didn't already have an ophthalmologist I have been going to for about 10 years, I would certainly go to Dr. Safra.
1.0 Rating
April 1st, 2013
Beside Manner
3.7 Rating
September 7th, 2012
J T
5.0 Rating
August 29th, 2012
Excellent, committed professional
I was referred to Dr. Safra by an urgent care clinic after I woke up unable to see in one eye. He agreed to see me on a Sunday afternoon with only a few hours notice. He gave me a very thorough exam, explained the issue, and prescribed an effective course of treatment. He is very up front and direct in assessing problems, whether or not you'd prefer that. He has one of the those deep thinking and frenetic minds that might make him seem rude to some, but don't take it personally. Would you rather have a doctor that makes a bunch of small talk about sports during an exam, or one that figures out how to make you see again?
2.3 Rating
December 9th, 2011
lacking manners
2.3 Rating
May 15th, 2011
Rude but thorough
I went to Dr. Safra because I am new to the Atlanta area and his office is closest to my house. He was VERY rude and short with me when I didn't answer his questions quickly. He also berated me for things I didn't know about, for instance whether my contact solution has a disinfectant. The weirdest thing was, when he came back for the second half of the exam he was the nicest, friendliest guy ever. Overall, he was thorough and seemed competent enough, although his office is like stepping back in time about 25 years. Probably won't be back.