Rate Now
Share Your Experience
Have you seen Dr. Mark Sawka?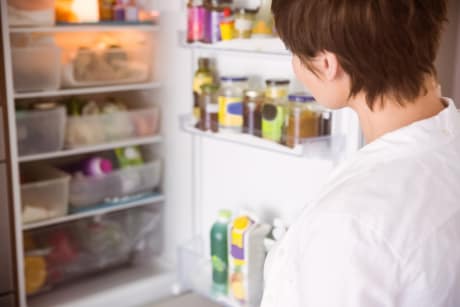 Binge Eating Disorder
Get the facts about binge eating disorder, including symptoms, causes and related conditions.
28 Ratings with 12 Comments
1.0 Rating
November 7th, 2016
Poor excuse for a p.c.
1.0 Rating
April 27th, 2015
Stay Away
1.0 Rating
March 25th, 2015
Worst experience with a medical professional EVER.
I am absolutely floored at the way I was treated yesterday by him. Here are some highlights: 1) He told me to eat a 600 calorie diet since other forms of calorie restriction have not worked for me 2) He said I was lying that I have a problem with will power and restriction 3) He said always, always, always calorie restriction works that people want to hear that there is a medical reason for obesity but there NEVER is it is ALWAYS ALWAYS ALWAYS a will power and restriction issue ALWAYS! 4) He backed his claims by using the Holocaust and concentration camp survivors. He said there were no big people who came out of those camps. I have since learned the reason for that is not just because they were starved. The real reason is because obese prisoners were immediately put to death. 5) He used the words ___ (derogatory word for obeseity) and obese and overweight (the later two are acceptable). The fact that he said "___ people" to me is deplorable in and of itself if the Holocaust example isn't deplorable enough. 6) He said obese people try calorie restrictions for two days and it is too hard so they go out and get a couple of burgers from a fast food place (this is a direct quote) 7) He was unwilling to listen to me at all There is more, but, these are the thoughts I was able to gather. He verbally abused me and was negligent with me.
1.0 Rating
April 7th, 2014
Dr. Sawka is PSYCHO!
Dr. Sawka is very rude and his patient skills are that of a dead cat! He is clueless and I would not trust him with any medical issue. I am not sure why or how he still has his license but I will be writing to the State of Michigan on his behavior! He told me many of things but this is the one that really stuck with me. He said "I will not lose any sleep over your health." Well first of all I wouldn't expect anyone to lose sleep over my health but that was very unprofessional! I could list tons of other things but it is not worth my time. Its pretty bad when 4 of my other friends told me not to go to him before I made the actual appointment. All I can say is WOW!
1.0 Rating
March 2nd, 2014
Sawka the buttmunch
5.0 Rating
October 15th, 2013
Thank god for Dr Sawka
Been a petient for over 15 years. Afer many years of missed dagnosis from previous doctors, my first vist to Dr Sawka was a godsend. He addressed a problem i had for over 40 yrs and i have not had a reoccurance since. He also diagnosed an issue 8 yrs ago that 3 doctors said was cancer. He referred me to his specialist and who found the problem and i have felt wonderful since. I thank Dr Sawka everyday for what he has done for me
5.0 Rating
May 4th, 2012
migraine
1.0 Rating
January 27th, 2012
5.0 Rating
January 17th, 2012
Life saving diagnosis
Woke up with very paiful swelling - Dr. Sawka saw me immediately, diagnosed staph infection, drained and treated, prescribed antibiotic and treatment ...
1.0 Rating
July 6th, 2010
Worst doctor ever
This man should not be practicing medicine. He told me that my fibromyalgia that was diagnosed by a specialist did not exist and it was all in my head. then when my sister was killed in 2009 by a drunk driver his exact words to me were "you need to just get over it! I am past the point of sympathy for your sisters death. Its not like you lost a child." This so called doctor is careless rude and negligent.
1.0 Rating
July 6th, 2010
Horrible doctor
He does not listen to patients. he has a very poor bedside manner. I was consistently misdiagnosed, and sometimes not diagnosed at all.
5.0 Rating
May 12th, 2009
Great Family Doctor