Rate Now
Share Your Experience
Have you seen Dr. Mark Shampain?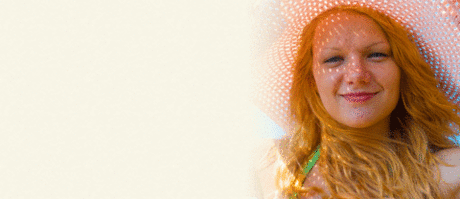 Skin Cancer
Get the facts about skin cancer, including the different types and symptoms.
19 Ratings with 11 Comments
1.0 Rating
November 12th, 2013
He didn't show
Well so after waiting four months for an appointment with this guy he just didn't show up. I'm beyond words with how disrespectful that is, i had to take four hours off of work..I've had hives since May, it's now Nov, and he just doesn't show up! I swear I'm just amazed at how little he obviously cares about the wellbeing of his patients. He needs to shut down his practice..NOW. Don't waste your time and schedule an appointment with this man, he won't show up. Nurse said he's been in three times this year.
1.0 Rating
April 25th, 2013
Very disappointed
I had an appointment today that I scheduled almost a month and a half ago. It was canceled about 5 hours before I was to come in and to my disappointment, the staff I interacted with wasn't apologetic for the inconvenience. Additionally, I wasn't accommodated in any way in trying to make a new appointment other than waiting another month and a half (until June) for a rescheduled appointment. At this point I will be looking into a new allergist as this was my first impression of the office. And sadly, when any colleagues or friends ask about my experience, this will be what I have to share.
1.0 Rating
October 29th, 2012
this guy should retrire or tell his patients he is closing his practice
1.0 Rating
June 16th, 2011
good luck!
1.0 Rating
May 27th, 2011
NO BEDSIDE MANNERS!!!!!!!!!!!!!!
1.0 Rating
December 29th, 2010
1.0 Rating
October 28th, 2010
Horrible
I like others think this office and doctor are horrible. My daughter was a patient for 4 years and in the last 15 months we have had our appointments cancelled EVERY time, some on the day of. I too need to take off of work to come to appointments and I was not happy. Not only that, when I called to ask questions of the Dr. he proceeded to yell at me and tell me I should know how to treat my daughter. I decided to leave the practice and when he got the release for the records, he proceeded to call me at work and harass me telling me that he was better than the place I was going and I was making a mistake. He mentioned that he was just going to rip up my request! I am so disappointed that I stayed here as long as I did and I will never be back or recommend him to anyone. The office staff is nasty too. STAY AWAY!
1.0 Rating
September 22nd, 2010
Office Unprofessional and Inconsiderate
I made an appt for my son who had just been diagnosed with asthma. I was told by 2 separate people that they took his insurance. I received an automated phone reminder that we were expected for his appt. a day and a half before our scheduled time. After arranging time off of work, taking my son out of school, driving an hour to their office (which included tolls) I was greeted with... "oh, I guess you didn't get my message." I was informed that they, infact, did not take my son's insurance and told that they had left a message at both my home and work for me concerning that. There were NO messages! It took 2 days for me to get to talk to the office manager about it- she was fairly unsympathetic- repeating that a message was left for me at home and on my cell- I do not even own a cell! I wasted an entire week getting my son in to see a dr- when if I was given the proper information concerning my son's insurance and in a timely manner- I could have made an appt elsewhere. Now it will be another 2 weeks before he is able to be seen by his new dr. Not happy- feel this should have been handled with a good deal more professionalism and common courtesy.
1.0 Rating
April 8th, 2010
Never again.....
This Dr. definitely lives up to his name Sham and Pain. So, we had an appointment with this specialist today for my son's allergies. Not only did he want our $25 co-pay, he also wanted the remainder of our $500 deductible which was over $250. Never heard of that before, needless to say my wife canceled the appointment. We get a phone call shortly thereafter from his office. We ...are still getting billed $100 for cancel ling the appointment and not giving a 24 hr. notice. This is the same Dr. who canceled on us last month the morning of the appointment because he was sick......I wanna know why we can't just call it even. I will NEVER recommend any of my friends/family/or even Worst enemy to have to go through his office staff who obviously lie as well. Apparently, the receptionist tried my home phone and my wife's cell phone the night before to notify us of their policies. Amazingly BOTH of my phones did not work at the time she called, because our caller ID must be broke as well as our voice mail and answering machine.Zero STARS IS MORE LIKE IT!!!!! well........that didn't take long. The bill just arrived today for $100.00 for the canceled appointment from yesterday. Obviously this Dr. is not about the Patients as he so claims to be, rather he is after his own personal gains, i.e.-money. Once again, DON'T EVER GO HERE!!!! Their policies are not explained to new patients, and they expect money from the deductible to be paid up front prior to being seen. If I can deter just one patient from wasting their time and money, then I have succeeded. BTW......I would like to know when this Dr. is going to reimburse my family for OUR TIME lost when my wife had to take off of work for the first appointment HE canceled
1.0 Rating
January 15th, 2010
Dr. Shampain overall was not a nice doctor. He had a terrible bedside manner when it came to my 3 year old daughter. He also treated my husband and I with disrespect. He thought he was better than us and treated us like we did not know things. He also tried to talk us into getting shots for our daughter that we did not want. He was very vocal in regards to not using Tylenol indicating it was like rat poison. We will not be returning to him and will not recommend him to anyone!
5.0 Rating
October 19th, 2009
5.0 Rating
January 20th, 2016