Rate Now
Share Your Experience
Have you seen Dr. Mark Sibley?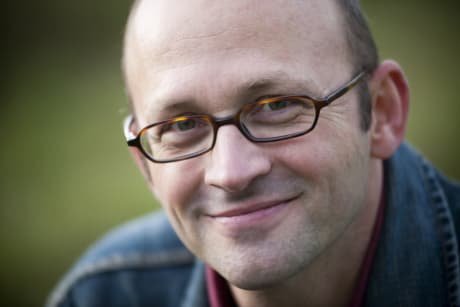 Chronic Dry Eye
Get the facts about chronic dry eye, including the causes, symptoms and doctors who treat this condition.
54 Ratings with 23 Comments
5.0 Rating
February 1st, 2017
I had the pleasure of having Dr Sibley do my eye surgery 2 years ago, he was very nice, informed of what was going on, excellent doctor to go to I recommend all my friends to see him
5.0 Rating
January 16th, 2017
Highly recommend Dr. Sibley
5.0 Rating
May 9th, 2016
Amazing
Dr. Sibley performed cataract surgery in both eyes last year (2014) and put in Crystal Lenses. To me the procedure and result were nothing short of miraculous. I recovered beautifully, my sight is restored at almost 20/20, and for the first time in over 50 years I am glasses free. I found Dr. Sibley and his staff courteous, professional, and informative. I always felt he answered all my questions and seemed to have time for me. I would not hesitate to recommend him.
1.0 Rating
September 24th, 2015
Long Wait, Poor Manner, and Wrong Diagnosis
As other reviewers have stated, this Doctor keeps you waiting, does not have time to explain his findings (instead, barks at his nurse to hand you a bunch of brochures on various conditions) - and is not a good diagnostician. His manner is horrible - obnoxious singing that turns to derogatory remarks about how you care for yourself - and then uncompassionate matter-of-fact diagnoses of serious conditions (which did not actually exist in my case). Luckily, he referred me to a qualified retinal specialist, who contradicted his findings and reassured me that my eyes were in good shape. Not sure if he is looking to perform unnecessary procedures for profit - or is simply incompetent. Look elsewhere.
1.0 Rating
February 13th, 2015
WORST DOCTOR EVER
i am 49 years old and a couple of years ago I was diagnosed with secondary glaucoma by 2 another doctors in Ohio and its getting worst. I since moved to Florida so my primary care doctor gave me a referral to the Florida eye center where i saw Dr. Sibley..when i arrived the staff at the front desk were nice.. I was taken in a room my a nurse who did a few tests but they were inconclusive..i was sent back in the waiting room where i waited for another 1 hour and 45 mins finally i was taken back to a room..Dr Sibley comes in singing he tells me to sit down on the exam chair where he presides to tell me that I have 20/20 vision and there is nothing wrong with me, when i asked how come i cant see anything with out my glasses he told me quote If you stop interrupting me and let me speak I will tell you..So i had to sit there like a child while he spoke and took long pauses until he allowed me to speak.. he then held his glasses down a little and said near sided then held them up and said old he demonstrated that a few times for me..basically I cant see far cause im near sided and i cant see close cause im old..after his demonstration he told me i might want to go see my old Dr that gave me my glasses, gave me a pamphlet on dry eyes uneven eye lids and blindness and a pencil with the office logo and then he left the room...the nurse took me to check out and when i asked here why did they give me those pamphlets she just turned around and left..I got in my car drove home practically on familiarity of the streets cause i couldn't see anything from the drips they used in order to examine me i just had to get out of there i went home and cried for an hour and half straight..I have never been treated so inhumane by a Dr someone who took an oath to help people i am already devastated that i am losing my vision is deteriorating fast this was just a knife in my heart.. he is rude and has NO compassion I don't know how he can go home at night and feel good treating people like that.My father was a neurosurgeon and treated people at the ER one time there was a motorcycle accident victim that was brought in the hospital and didn't make it live never seen my father cry before that night he wanted to save them all god bless his soul..
1.0 Rating
August 19th, 2013
Cannot recommend
Dr. Sibley and his staff at the Florida Eye Center are all very nice people. However, five months after my cataract surgery I am just now able to see at a normal level out of my left eye. The short story is that after my first visit I had some reservations about his diagnosis and the competence of some of his staff and got a second opinion. The doctor giving the second was not overly enthusiastic, but concluded that Dr. Sibley was a competent surgeon. Setting aside my reservations, I therefore went ahead with left eye exams and initial measurements and the first eye operation, At the conclusion of the operation, when I came out of anesthesia, Dr. Sibley said that he had been required to put stitches in my eye due to the fact that he had made too large an incision. Consequently, my eyeball was abnormally swollen. In short, weeks passed and I remained essentially blind in my left eye. After five follow up visits with little progress, Dr. Sibley asked that I see a Retina Specialist, who found nothing wrong with my retina. Subsequent to that visit I was simply dropped by the Florida Eye Center. I heard nothing from them as the weeks passed. The vision in my left eye remained cloudy. Finally I insisted that something be done. Subsequently, the Center referred me to a Corneal Specialist whose exam indicated that I need the Corina scraped, as it had sever irregularities, something Dr. Sibley had mentioned but had not prescribed and which apparently should have been done prior to the initial measurements. The Corneal Specialist performed this procedure and finally my vision has been mostly restored. Lastly, had I had it to do over again, I would probably not have chosen the Crystalline Lens which is expensive and has not, in my opinion, lived up to his billing as provided by the Center. According to the Corneal Specialist it did not completely correct my astigmatism as was indicated it would do on the Florida Eye Center handout. Therefore, regrettably, I cannot recommend the Florida Eye Center as a place to have Cataract Surgery performed and would seek help elsewhere.
1.0 Rating
March 26th, 2013
Is that IT??
This doctor marched into the room all cheering as if we've met before and he hasn't seen me in a while.Due to the nature of my every day life, I thought that was the case. After telling me I had both glaucoma and cataracts, he gave me no time to ask any questions, he left the room and never came back. So doc, what about treatment? My eyes ache and are tired. No drops? I am seeking another doctor for sure. If after $250 a patient is left with so many questions and no answers, you don't deserve to get him back.
5.0 Rating
February 28th, 2013
Successful IntraLASIK Patient
I did not go to Dr. Sibley's main office in St. Pete. I went to TLC Tampa for IntraLASIK surgery and Dr. Sibley was the surgeon that perfomed my surgery, so this review is about the TLC facility and Dr. Sibley's surgery performance and "bedside manner".. Dr. Sibley was very polite and courteous. He explained to me the procedure to my satisfaction and off we went into the operating room. The procedure was very quick and mostly painless (I felt slight pain in my left eye, but it was bearable). My eyes were sore and my vision was blurry that night, but the next morning my eyes were not sore at all and I saw crystal clear. I went to my post op appointment that afternoon and I had 20/15 vision! I could not even see the big "E" on the eye chart before the surgery, but had 20/15 the day after?! Amazing! So I am very grateful to Dr. Sibley for performing my surgery and also personally calling me the next morning to check on me. I LOVE MY NEW EYES! Thanks Doc!
5.0 Rating
February 22nd, 2013
Amazed
Florida Eye Center has it all. Friendly voices, smiling faces, caring people! Dr. Sibley and his staff made me feel like family. I came in for my appointment, was greeted by friendly faces who helped me fill outmy paperwork. Then I was taken back to an exam room where a technician checked my vision and did measurements of my eyes. When my eyes were dilating, I went over to the glasses shop and was amazed with their selection. The ladies in there were very helpful (especially because I'm so picky). Then I remember a staff member telling me it was my turn to see Dr. Sibley. I will say, I did have to wait in the room for a little longer than I expected. Although, everytime I would hear or see him walking out of the room with a patient he was smiling and laughing along with the patient. That made me feel like I was in the right place. When Dr. Sibley entered my room, he came in singing and smiling welcoming me to Florida Eye Center. During his exam he was very detailed. He explained my condition in a way that I understood. He didn't just give me the words out of a medical book. I have cataracts growing and although he says the aren't ripe yet, I know where and who will be doing my surgery! I felt very comfortable with everyone at his office. I see others have complained about the wait time to see him. Seeing how successful he is, Dr. Sibley is worth the wait. No other office was as detailed as his. I've been having my eyes examined for 52 years and have never been more immpressed.
1.0 Rating
November 30th, 2012
Rude
5.0 Rating
June 15th, 2012
5.0 Rating
April 12th, 2012
Crystalens Success!