Rate Now
Share Your Experience
Have you seen Dr. Mark Skees?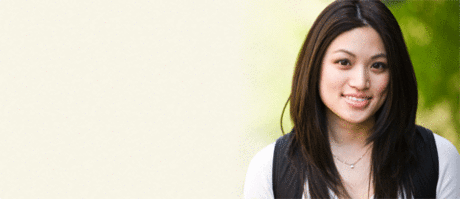 Birth Control
Get the facts about birth control so you can decide which type is right for you.
28 Ratings with 9 Comments
1.0 Rating
February 3rd, 2017
Called to get appt for acute illness. No appointment times available for 6 days!
Called to be seen b/c of flu sx / heavy cough / congestion. Was told I could be seen in 6 days! I said I was sick now. They said they could call if any cancellations (which never happened). Have been a Pt for over 25 years. Am sure if Dr. Skees or Miriam were aware I would have been given an appointment the next day. Not very happy with office staff.
1.0 Rating
May 20th, 2015
5.0 Rating
November 14th, 2013
1.0 Rating
June 28th, 2011
Skees OK, staff awful
Nurse stuck my arm drawing blood SEVERELY. Over 2 weeks later and it's still bruised and aching. No apology offered for my arm no acknowledgment that the nurse will be informed. So you go in fine and come out with vein damage.... I've tried to contact them twice the first time I was told I would be called back and never was - the second time I requested to be called back and never was. Unprofessional. Skees is fine, staff sucks, good luck getting your blood drawn. Insurance: United Healthcare
5.0 Rating
August 3rd, 2010
Helpful & Understanding
5.0 Rating
April 12th, 2010
1.0 Rating
April 5th, 2010
I had to see Dr. Skeeves three times for the same problem. Every time I came back he kept trying the same treatment that clearly wasn't working. He even tried twice to "re-prescribe" me a medicine that my OBGYN had prescribed me that had nothing to do with the problem. I tried to tell him repeatedly that he hadn't prescribed me the medicine in the first place, but at the end of the visit he still had a prescription for it written. Bottom line was he didn't listen and didn't give me the time of day. I had to find a new doctor who had the problem fixed after one visit.
5.0 Rating
August 31st, 2009
Miriam
When i go to Dr Skees office, I always see Miriam - I just love her - She will always get back with me after seeing patients - usually around 6 pm in the evening - always great service and vonda and the nurses are the best.
1.0 Rating
November 19th, 2008
great doctors- very poor office management
Very hard to get an appointment because you have to call, put your phone on speaker, and let it ring for about 20 minutes before anyone will answer. (I've also stood in their office before and watched while the secreteries completely ignored the phone). Once you do get through, any medical questions you have get you transferred to the nurses line where you have to leave a message for a call-back. Over the year and a half my family has come here, I have done this several times and have NEVER gotten a call back. If you point this out to the secretary and ask not to be transferred, they condescendingly tell you that they will look into it and call you back....huge surprise coming here...they don't call back. Last time, after my test results for a lump had sat on the doctors desk and been ignored for 4 days- and no one would return my phone calls or tell me what the results were, my husband had to actually leave work and walk in there and demand to see them. And of course, was treated like he was a horrible person for disrupting their day. The nurse practitioner tried to excuse the incompetency of her staff by saying that if it was serious she would have called- but how could she have known if it was serious or not since her nurse had just told me that no one had even looked at the results yet!?? The rude lazy office staff obviously is more important to the practice than the patients - so these 5 patients are going elsewhere!
4.0 Rating
March 2nd, 2017
3.0 Rating
August 16th, 2016
3.0 Rating
November 3rd, 2015