Rate Now
Share Your Experience
Have you seen Dr. Mark Sultan?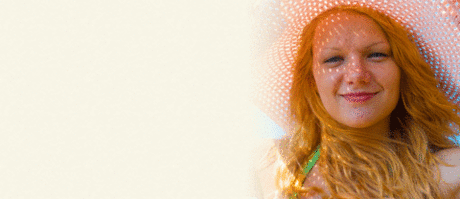 Skin Cancer
Get the facts about skin cancer, including the different types and symptoms.
Quality Rating
Highly Satisfied
118 Ratings with 28 Comments
1.0 Rating
July 20th, 2017
Terrible experience
5.0 Rating
July 6th, 2017
Stands behind his work and is unbelievably talented
I saw Dr. Sultan 12 years ago for breast reconstruction after breast cancer and he has been nothing short of amazing ever since. He COMPLETELY stands behind his work. Since my reconstruction there have been several new techniques and he offered to completely start over and re-do the entire job for me, while also touching up my tummy tuck as an added bonus. I opted to add in a surgery to reduce the puffiness around my eyes. I am shocked by my results. Better than I could have imagined. I trust Dr. Sultan completely. He is a perfectionist with his skillful work. I have zero hesitation in recommending him. He makes me feel like we are family.
5.0 Rating
May 18th, 2017
Dr. Sultan is one of the most talented and kindest physicians you will find anywhere. His results, his professionalism, his bedside manner and his support staff are all unparalleled.
1.0 Rating
March 17th, 2017
My eyes look bad
5.0 Rating
March 13th, 2017
I had a partial face lift with Dr. Mark Sultan. Several of my friends and people I barely knew recommended him highly. Dr. Sultan explained the procedure and the care I would need after. I look 15 years younger and the most important fact for me is that I look totally natural. Some face lifts are so plastic and fake looking. I would highly recommend Dr. Sultan. He is a true artist and a kind, amazing doctor.
5.0 Rating
March 13th, 2017
I saw Dr. Sultan for breast reconstruction following breast cancer and radiation. He is kind, caring and explained every step of the way to me. His PA,s are wonderful and called me back any time I had a question. I am so grateful to Dr.Sultan for the beautiful work he did and for his warmth and professional manner.
5.0 Rating
February 6th, 2017
Amazing Results
Dr. Sultan did an amazing job on my breast reduction and I couldn't be happier with the results. Dr. Sultan and his entire staff were extremely helpful before, during and after my surgery. The office is very professional, friendly and run very well. No matter who answered the telephone, they answered my questions. I can't say enough good things about this office only that I wish every doctor's office was run this way and that every doctor showed the care that Dr. Sultan did.
5.0 Rating
February 6th, 2017
Beautiful work
After having had twins, no matter how much exercise I did, my stomach had stretched and would not come back. Same sad fate for my breasts. His work was impeccable and I am so happy now with my body. BTW, I went in for a routine mammogram last month and the tech was in awe of what great work he had done with my breast reduction (no scarring, perfect shape, etc.).
2.0 Rating
November 14th, 2016
Brow lift and lower face lift
I had a implant lower face lift and brow lift
5.0 Rating
October 24th, 2016
Dr. Sultan and his team are wonderful!
I am over 65, and recently had cosmetic surgery by Dr. Sultan to correct my puffy eyes, sagging lower facial skin and turkey neck. I was referred to Dr. Sultan by my long-time Dermatologist. What a great referral that was! The results of the surgery by Dr. Sultan surpassed my expectations -- but just as important, the quality of care I received every step of the way from Dr. Sultan and his team -- from the first consultation through post-surgical monitoring and follow-up -- was thorough, professional, and totally patient-focused. Dr. Sultan is not only a wonderful cosmetic surgeon but a real physician who puts patient care first. In my experience that is a great combination. For anyone considering cosmetic surgery, I cannot recommend Dr. Sultan and his team highly enough!
5.0 Rating
March 14th, 2016
Don't Wait!
Dr sultan is a genius but better then that a truly caring person. I am 60 + but not by a lot . I have wanted a breast reduction since I was 18 . I was very afraid to do the surgery and had consults before with other doctors . He was so reassuring and supportive that I decided to finally go ahead. It was one of the best decisions I have ever made. Life changing!!! I can hardly express how wonderful I feel . Down time was minimal, a couple of days of extra strength Tylenol, back to the gym in 2 weeks. My nieces think they look amazing as do I . Always nice to get approval from the younger generation. Only regret is that I didn't find Dr Sultan 30 years ago!!!!!
5.0 Rating
March 3rd, 2016
outstanding plastic surgeon
Last month I underwent facial plastic surgery with Dr. Sultan. What I admire most is his capacity to listen and produce exactly what he says he can produce. He initially asked me what I was unhappy with and told me exactly what he could and could not do. I first saw Dr. Sultan 11 years ago for another procedure and that is one of the reasons I returned to him. He is an utmost talented, gifted doctor who has sincerely earned his exceptional reputation. In addition, I was amazed at the very little bruising I experienced. I could not have been more pleased.