Rate Now
Share Your Experience
Have you seen Dr. Mark Swetz?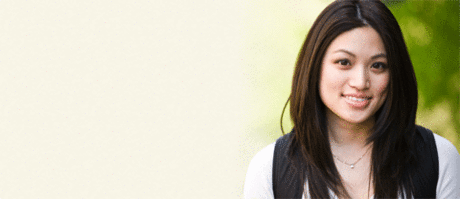 Birth Control
Get the facts about birth control so you can decide which type is right for you.
Quality Rating
Highly Satisfied
26 Ratings with 13 Comments
5.0 Rating
July 27th, 2017
5.0 Rating
March 8th, 2017
Excellent
Been seeing Dr. Swetz about 15 years -- started out just seeing him as a family practitioner for annual checkups and colds. When I discovered my specialists would only prescribe the most expensive meds on the market, I fired them and began to see Dr. Swetz for thyroid and diabetes conditions also about 5 years ago. He is encouraging, very knowledgeable, willing to talk about my ideas and provide necessary information in a positive manner. Shares telephone service on nights/weekends with another reputable doctor.
1.0 Rating
May 13th, 2016
patient
5.0 Rating
June 18th, 2015
5.0 Rating
March 25th, 2015
Caring and Thoughtful Doctor
Dr. Swetz has provided care to my family and me for the last 16 years... both at his practice and former medical group. Outstanding person. Great staff. Fabulous bedside manner and compassion. Explains his thoughts and diagnosis completely. Does not over-prescribe or over-treat. I look forward to growing old with Mark as my Doctor and friend.
3.7 Rating
September 9th, 2014
Great doctor!
I have been seeing Dr. Swetz since I left my pediatrician. He is kind, courteous, asks a lot of questions & answers mine as well. He's personable, asks about family, checks up on chronic conditions, suggests good things & overall is fantastic. Speaking as a medical professional, he is very good!! His one nurse however, can be a bit cranky & condescending at times...
1.0 Rating
November 8th, 2013
Bad Experience
5.0 Rating
May 19th, 2013
Excellent doctor
I have gone to a lot of doctors in my life and Dr. Swetz is the best! Very easy to talk to and goes out of his way to learn your family history. My whole family switched over to him and we all adore him! Don't listen to people that say the staff is nasty cause they are not! They make you feel very comfortable. You never have to wait more than 15 minutes! As for filling out paper work, that is the government and you have to do it every year wherever you go!
1.0 Rating
February 2nd, 2012
my opinion of a good doctor is:
A good Doctor doesnt hand out prescriptions like candy, Main menu is antibiotics and prednisone. I suggest doing your own follow up and get copies of everything. staff ok, one old nurse needs to take lessons on how to speak to people. Staff talks loudly and you can frequently hear them discuss patients illness and their names.A good doctor doesnt just give you what you want. Needs to learn how to use medical records on computer. Progress notes are inaccurate. Staff does to much work for him and probably shouldnt be. Lisa gone thank god she frequently made mistakes . Not sure if he knows what he is doing
5.0 Rating
October 1st, 2011
this man is the BEST!!
No doubt about it. Dr. Swetz and his current staff are awesome. Every business has it's own problems. Dr. Swetz sister-in-law was a problem in the office, however, put yourself in his position. I had my issue with her also but don't judge an entire practice based on the ignorance of one employee. Thank God she is gone and her replacement, Dixie, is just as awesome as Denise, Georgia, and the rest of his staff. The best change I EVER made in my life was to see Dr. Swetz. He was my husband's physician and I fought switching my Dr. Well, Dr. Swetz saved my life!! This is NOT an exxageration. His office is like being with family. I have called and been treated like "one of the family" since DAY ONE!! He is kind, compassionate, empathetic, funny, smart and professional. I have NEVER met a Doctor who was his equal. Please THINK before you write comments about a Doctor's practice. Right about now, he could cut off the wrong leg (THIS IS A JOKE!!!) and I would still forgive him. The man is amazing!!
5.0 Rating
April 1st, 2011
I can't say enough about Dr. Swetz. He will try almost anything he can think of to solve your medical problem. He seems to understand how you feel. His staff is excellent and reflects his personality. I can get an appointment with in a day or two. I don't think I have ever waited more than 10 minutes to see him and when I do see him he spends as much time with my husband and I as we need. If you don't understand what the diagnosos is he will stay with you untill you understand everything. He is funny and make comments on topics that you are interested in. Your not just a patient your a friend.
5.0 Rating
July 5th, 2010
Great Physician
He's not afraid to prescribe what needs to be given as so many doctors are now phobic about antibiotics and government monitored pharms. He's also not at all reluctant to suggest a specialist -- which is great after seeing a doctor for years that thought he could do it all and caused me to waste years with solutions that were anything but. Super neighborhood family man -- makes a great listener and accurate diagnostician. Very, very happy with all aspects of treatment for over a decade -- no exceptions.