Rate Now
Share Your Experience
Have you seen Dr. Mark Watts?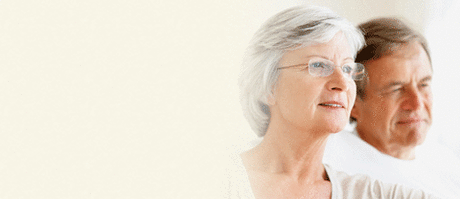 Alzheimer's Disease
Get the facts about Alzheimer's Disease, including the symptoms and stages.
Quality Rating
Highly Satisfied
30 Ratings with 16 Comments
5.0 Rating
September 19th, 2016
Patient prior
Dr. Watts was my Emergency Trauma Neuro Surgeon when I was brought in to Hurley Hospital By ambulance Doan withe severe spinal, head, brain and way to many other injuries to go into Dr's. WATTS WAS AMAZING, I was in a coma for a.while I was 29 at the time and I feel like he very much took extraordinary care of me it was a long road alot of therapy and surgery I would never be 100 as the injuries I sustained were very bad. However Dr Watts always was very attentive, caring, listened and asked if seen him for around 2 years for regular follow ups then 1 time yearly or as needed after until around 2005 I callEd to schedule at Flint neurological center and was told he was gone. I was very nervous as he was sure to always see me I went there 1 time tries to deal with all the injuries I was not very impressed the 1 time I went back and he wasn't there but had to be seen as I was in excruciating pain and was worried the spinal fusion had failed or my spine shifted. Recently the last 14 we weeks I have diminished in health almost not able to move or walk since I have always tried to not take pain relievers and handle everything it was just to much. So I called to schedule at the same neuro surgeon group in Flint but have been 14 weeks continues test ND 4 ertu visits later to just be sent home seems they won't look up records of injury to assist them in helping me. I received a new Mrs 3 months ago to help the Neurologist there determine my condition and more test injections we are no where. I thought well at this point I want to get new MrI complete Spine to find Dr Watts where ever he is so I can do consult and scan mti and recent records as expensive as treatment is and all the visits at this point we will go to him wherever he is that is how much confidence of have in him at a very vulnerable time inyou life with all the side effect and emotion to do with all the damage I and done.I felt I had a confidant. Thank you if you ever see this the last time I saw you I was in Hurley Hospital undergoing yet another surgery for Hyder ecto my the orderly was pushing me out of the elevator under a different type of doctor care and I was sedated and in gown laying he recognized me and came over and said Teresa told the order lies he was my neurologist surgeon and asked if this had any thing to do with my spinal issues I said no my husband there in the hall with explained he wished me luck. I can never express how grateful I am to you! Thank you
5.0 Rating
June 29th, 2016
Excellent Care
3.0 Rating
April 28th, 2015
5.0 Rating
January 25th, 2015
5.0 Rating
August 28th, 2013
I first met this doctor at Henry Ford in Michigan when I was 11 due to my rare gene defect. I'm now almost 24 and I'm still really disappointed that he moved because no other neurologist has looked at my case the same since. Despite being a neurosurgeon, he actually recommended against surgery due to the underlying risks and even though I was just a kid when he saw me, he talked to me about it. I'm much more versed in my case now, but I learned a lot of it from him. I've been seeing neurologists for 21 years. Couldn't have asked for a better doctor.
5.0 Rating
July 13th, 2013
Way to go!!
Wow . What a great doctor! After having three orthopedic surgeons tell me that I need a triple cervical fusion, Dr. Watts recommend Dr. Jack Rentz, and he did a triple radio frequency ablation. The day after, I am nearly pain free! Thank God for doctors who care more about their patience than their wallets.
5.0 Rating
July 11th, 2012
Dr. Watts is exceptional
I was referred to him by my primary after a brain MRI. He's been the one doctor that's really ever listened - truly listened. He looks at you directly and talks you specifically. He remembers who you are even if, like mine, your appointments are spaced in 6 month intervals. He's hyper, highly intelligent, but you can tell he's also a perfectionist which will be handy when I have to do the surgery.
5.0 Rating
May 10th, 2012
Dr Watts is the best most caring surgeon I have ever met.
Dr Watts did surgery on me 2x when other surgeons messed up. He is extremely caring and spends enough time with you to make sure you understand everything. His surgical skills are amazing and his people skills are even better. He actually called me from Chicago while I was in the hospital after surgery to make sure I was doing ok and to let me know he was thinking about me. I had him with Kaiser and then was lucky enough to get to go to him again after we both left Kaiser. I know this is weird to say but just the short number of months I have known him he has changed my life for the better!!!
1.0 Rating
March 2nd, 2012
Poor followup
5.0 Rating
January 17th, 2012
If you gotta have surgery...
5.0 Rating
May 18th, 2011
5.0 Rating
May 13th, 2011